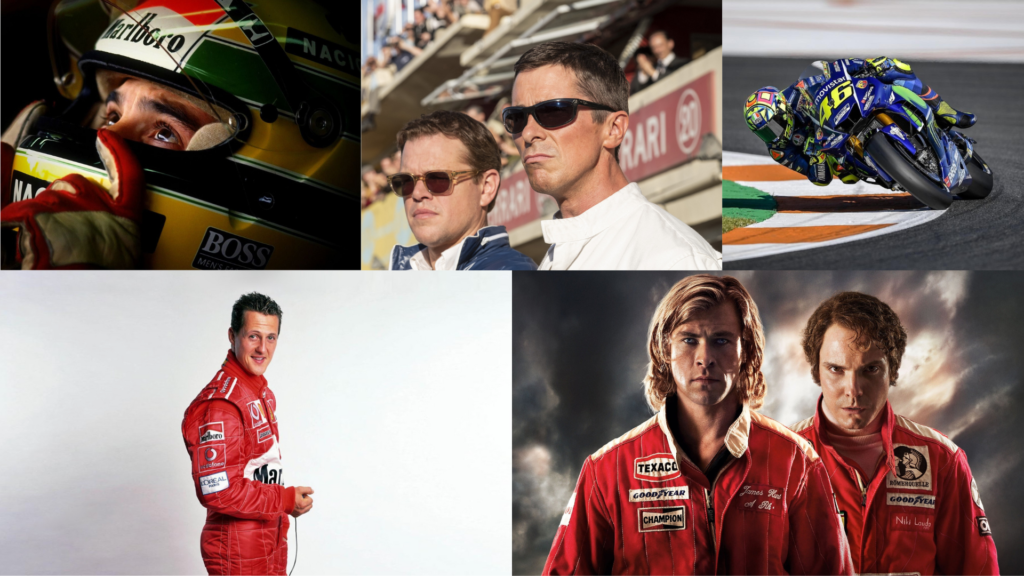 We all love watching movies that give us excitement and thrills. And, we enthusiasts, who are big cars, motorcycles, and motorsports nuts, enjoy watching things which involve automotive and motorsports, for the essence of thrill and excitement. And, when the world of automotive and motorsports is presented to us in the form of a movie or a documentary, with sensational visuals and superb cinematography, we appreciate it wholeheartedly. So for our motorsport fans, here we have shortlisted 5 great motorsport movies and documentaries to add the pinch of adrenaline.
SENNA (2010)
"Senna" is a documentary film which revolves around the life of the Formula 1 marvel, Artyon Senna, directed by Asif Kapadia. The documentary offers a compelling portrayal of Artyon Senna's upbringing and lifestyle in Sao Paulo, Brazil, and his impeccable achievements to his name in the history of Formula 1. The documentary also showcases the controversial collision between Artyon Senna and his teammate Alain Prost at the 1989 Japanese Grand Prix, which led Artyon Senna to a 6-month ban from Formula 1.
The main essence of the documentary is Senna's personality, his racing techniques and abilities and Artyon's love for his country. The main climax of the documentary is the 1994 San Marino Grand Prix, where the whole weekend seemed like a call of a nightmare, and on race day, the nightmare arrived in the form of the tragic death of Artyon Senna.
"Senna" was praised by the audience from the get-go because of its masterful storytelling ability and not only connecting to motorsport fans but a wider audience because being a remarkable personality, Artyon Senna won many hearts and inspired so many people by his humble nature, sheer affection towards the sport and the people around him with his extraordinary aura. You can stream it on Apple TV.
RUSH (2013)
Rush is one of the best movie portrayals of Formula 1 or motorsport in general, directed by Ron Howard. The movie showcases the rivalry from the 1970s Formula 1 era between 2 legends, James Hunt (played by Chris Hemsworth) and Niki Lauda (played by Daniel Brühl). The movie pours the light on both the on and off-track lifestyles of the drivers. It showcases, how Hunt was a total party freak and Lauda was his equal opposite, but every time they arrive on the grid, the only thing that matter to them was to fight for the championship.
It also showcases how the '70s Formula 1 era was so dangerous that every season 2 out of 25 drivers had to lose their lives because the cars were coffins on wheels. Only lunatics willing to keep their minds aside had the guts to participate and compete in the sport. And, Niki Lauda was such a lunatic because, even after his horrific crash at the 1976 German Grand Prix, which happened at Nurburgring, gave him 1st degree burns on his head and wrists and broke several of his bones. But he returned to the grid like an immortal in less than 6-weeks because Hunt was in the championship lead while he was fighting for his life in the hospital.
The cinematography of this movie is top-notch, every visual of every race is filmed like it is real, the sounds of the cars will absolutely give you an adrenaline rush, and the outstanding dialogue delivery and acting skills of both Chris Hemsworth and Daniel Brühl will definitely make you feel like you are watching the real James Hunt and Niki Lauda arguing or sledging each other and all these visuals are combined with dramatic and on point BGM by none other than Hans Zimmer. You can stream it on Netflix.
HITTING THE APEX (2015)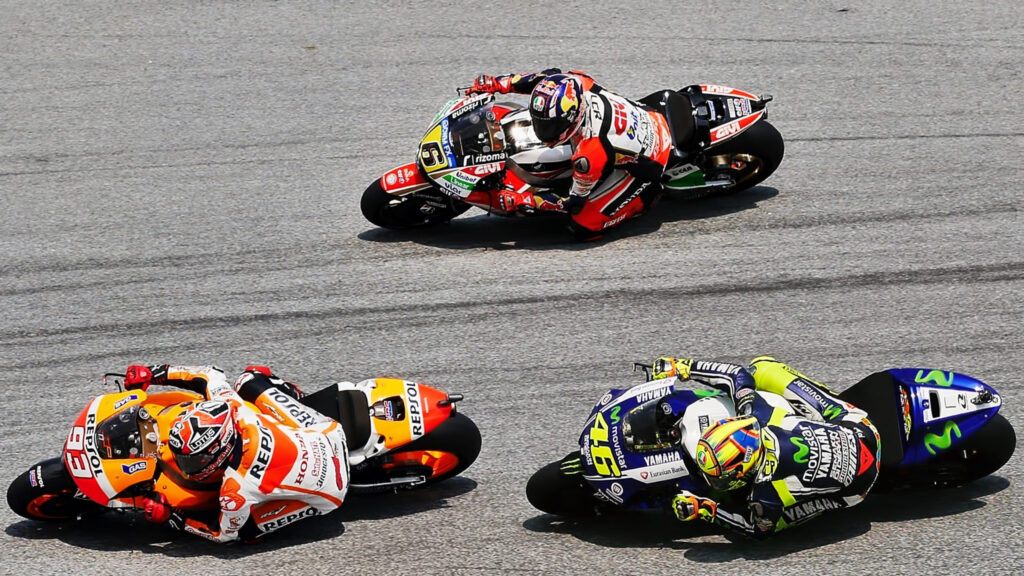 As we got the chance to witness the Moto GP drama on Indian soil for the first time, many of us enthusiasts who are new to this sport will probably want to dig in and learn more about the sport and other stuff about this sport, such as riders and their championship rivalries, for that in 2015 an adrenaline-pumping documentary on Moto GP was released, called "Hitting The Apex", directed by Mark Neale.
"Hitting The Apex" primarily focuses on championship rivalry between 6 Moto GP riders: Valentino Rossi, Jorge Lorenzo, Dani Pedrosa, Marc Marquez, Casey Stoner, and Marco Simoncelli and the documentary revolves between season 2011 and 2013 season. It showcases Valentino Rossi's struggling days in Ducati, Jorge Lorenzo's championship era, Dani Pedrosa's struggles while fighting for the championship every season, Marco Simonchelli's tragic death in the 2011 Malaysian GP, which was also Simonchelli's favourite track, Casey Stoner's retirement at the age of 27 and Marc Marquez's first championship in 2013, which was also his rookie season.
It also focuses on the risk-taking ability of the riders, who go flat out over 300kph every single race while only wearing a leather racing suit and a helmet as protection. It also showcases the fastest crash in Moto GP to date has happened at the speed of 209.9 mph or 337.9 kph, and it happened with Marc Marquez in 2013, but he was luckily safe with a minor chin injury. So, all in all, "Hitting The Apex" will show you some best Moto GP moments of the individuals who push the boundaries of what is possible on two wheels. You can stream it on Amazon Prime Video.
FORD V FERRARI (2019)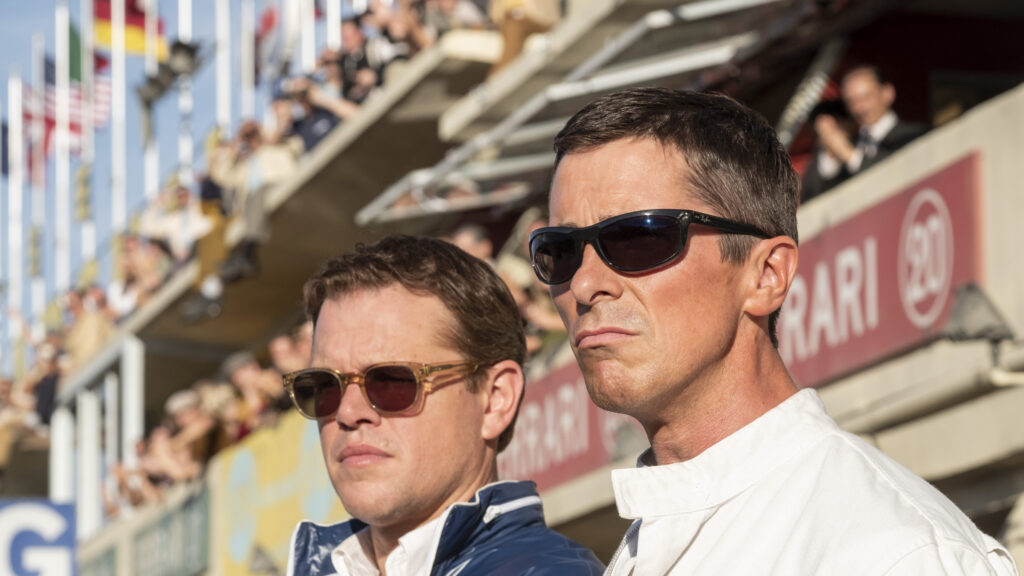 "Ford V Ferrari" is a captivating biopic, filled with thrill and drama, directed by James Mangold, which moves around the world of motorsport and the brutal rivalry between Ford and Ferrari on and off the race track. The movie is based on real events and primarily revolves around the LeMans of the 1960s era. It showcases that for Ford, the era was filled with intense competition on the track but still, they were able to grab the win under the nose of the Ferrari because of the clever nature of Carroll Shelby (played by Matt Damon) and sheer brilliance of Ken Miles (played by Christian Bale).
The movie showcases how at first, Enzo Ferrari (played by Remo Girone) made a fool of Henry Ford II (played by Tracy Letts) and refused to sign the deal with them. It also focuses on how Shelby's health issues led him to quit racing and start his own company, and then how one day, the vice-president and general manager, Lee Iacocca (played by Jon Bernthal), arrives at Shelby Motor Company to convince Shelby to build a race car to beat Ferrari at 24hrs Of LeMans.
The major moments lie in the relationship between Carol Shelby and Ken Miles. Their partnership of sheer dedication, triumph and determination adds joy to the story. And at the end, it also shows the controversial win of Ford at the 1966 LeMans. Overall, Ford V Ferrari is the best portrayal of the rivalry between Ford and Ferrari, with a perfect dose of drama, thrill and emotion. You can stream it on Disney+Hotstar.
SCHUMACHER (2021)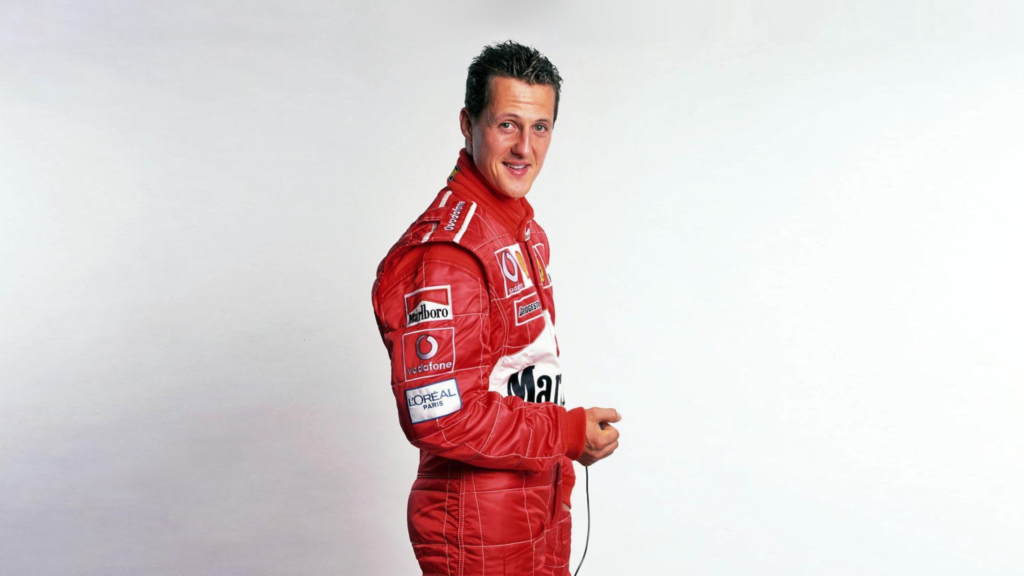 "Schumacher" is another great documentary like "Senna", which is based around the life of one of the greatest legends of Formula 1, Michael Schumacher, directed by Hanns-Bruno Kammertöns, Vanessa Nöcker, and Michael Wech. It showcases the humble, personal and emotional nature of the 7-time World Champion, along with his upbringing and some strong relationships that defined him as a person.
The documentary unravels the early karting days of Michael Schumacher to his momentary rise in the world of motorsports with his relentlessness, savage competitiveness and supreme work ethic, all of which led him to become a 7-time world champion. The documentary also focuses on the highs and lows in his personal and professional life, along with his glorious days and achievements in Benetton and Ferrari.
It also focuses on his retirement in 2006 and then his comeback in Formula 1 in 2010 with Mercedes till 2012. It also showcases his 2013 accident, which led to a severe head injury and how his family is coping with it till today. The documentary's cast also involves some Formula 1 stars like Sebastian Vettel and Damon Hill to speak about their relationship with Michael. Overall, "Schumacher" is the perfect roadmap to the life of an epic Formula 1 star and a loving human being. You can stream it on Netflix.