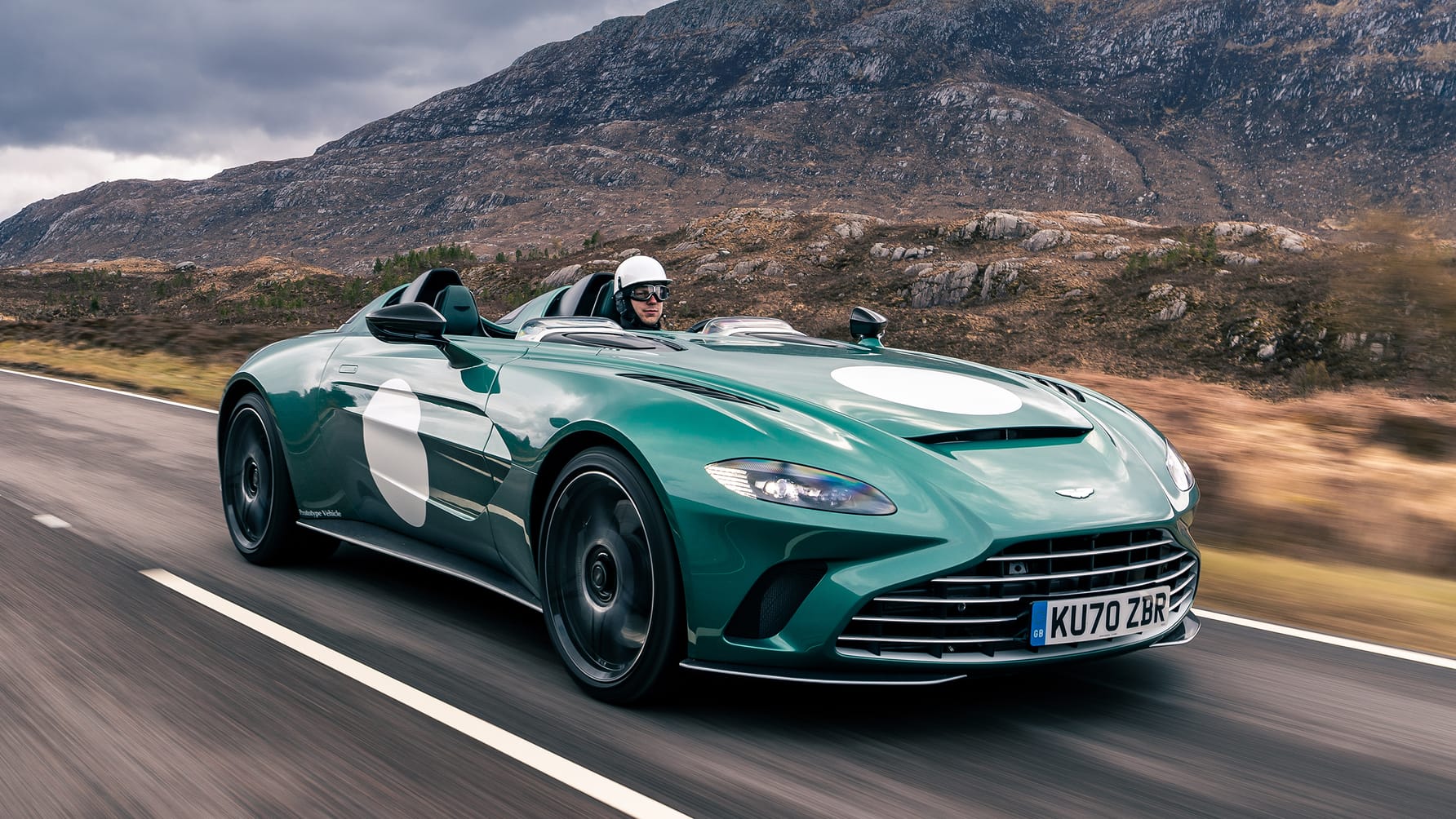 The Aston Martin V12 Speedster is a testament to the marriage of high-performance engineering and timeless design. With a legacy spanning over a century, Aston Martin has consistently delivered automotive masterpieces, and the V12 Speedster is no exception. This exceptional car encapsulates the thrill of open-air driving and the essence of pure speed, making it a dream come true for aficionados of fine automobiles. The Aston Martin V12 Speedster, introduced in 2023, is a bold departure from the brand's traditional aesthetics. This radical design was inspired by a blend of the brand's rich heritage and futuristic styling, resulting in a truly unique vehicle. The absence of a traditional windshield, replaced by a pair of small wind deflectors, accentuates the car's minimalist and raw appearance. Its curves and lines flow gracefully, giving it an effortlessly elegant and muscular presence.
One of the most distinctive features of the V12 Speedster is its lack of a roof, providing an unfiltered, open-air experience. The driver and passenger sit in an ultra-light carbon-fibre cockpit, immersed in the elements and with the roar of the mighty V12 engine providing the soundtrack to the journey. In true roadster fashion, there is no room for a backseat; instead, the car is designed exclusively for two occupants who are willing to embrace the elements while enjoying the thrill of open-top motoring.
The heart of the Aston Martin V12 Speedster is a magnificent 5.2-litre, twin-turbocharged V12 engine. This powerhouse produces a staggering 700 horsepower and 1021 Nm of torque, propelling the car from 0 to 100 kmph in just 3.4 seconds. The engine is mated to a ZF 8-speed automatic transmission, providing seamless gear changes for maximum driving pleasure. The exhaust system has been specially tuned to deliver a spine-tingling symphony, enhancing the overall experience for those lucky enough to be behind the wheel. With a top speed of 186 mph (300 km/h), the V12 Speedster is not only about style but also performance. The lightweight carbon-fibre chassis and bodywork, combined with the V12 engine, provide a driving experience that's nothing short of electrifying. The car's suspension is specially tuned to ensure a balance between comfortable cruising and spirited driving, and its adaptive dampers adjust to road conditions on the fly, providing impeccable handling and ride quality.
Aston Martin is known for its commitment to craftsmanship, and the V12 Speedster is no exception. The interior is a blend of modern luxury and traditional handcrafted elements, featuring fine leather, carbon fibre accents, and modern technology. The level of personalization available to buyers is exceptional, allowing each V12 Speedster to be a unique expression of its owner's tastes and preferences.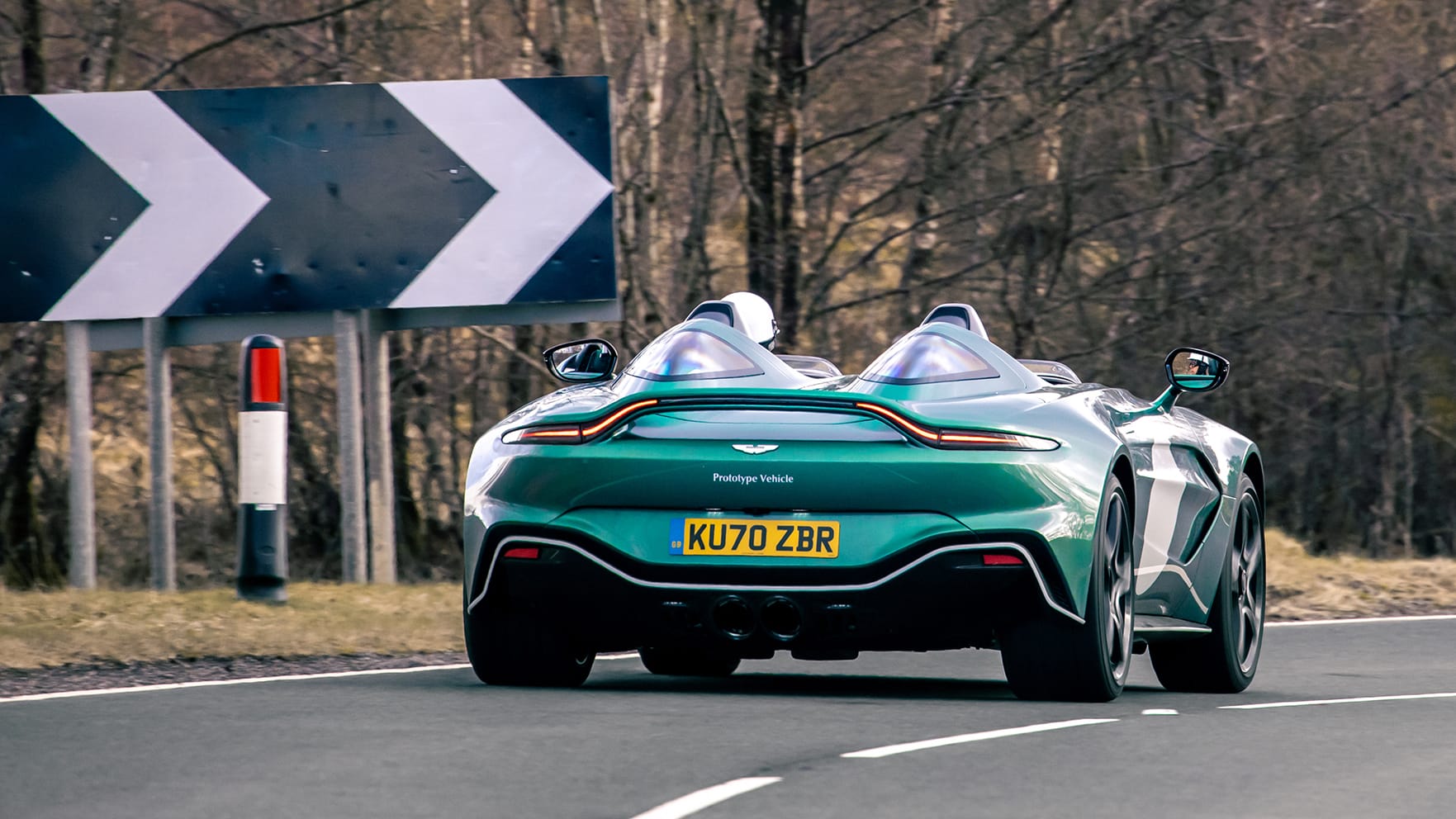 Aston Martin has announced that only 88 units of the V12 Speedster will be built, making it one of the most exclusive and sought-after models in the company's lineup. This limited production run not only adds to its desirability but also ensures that each car is a true collector's item.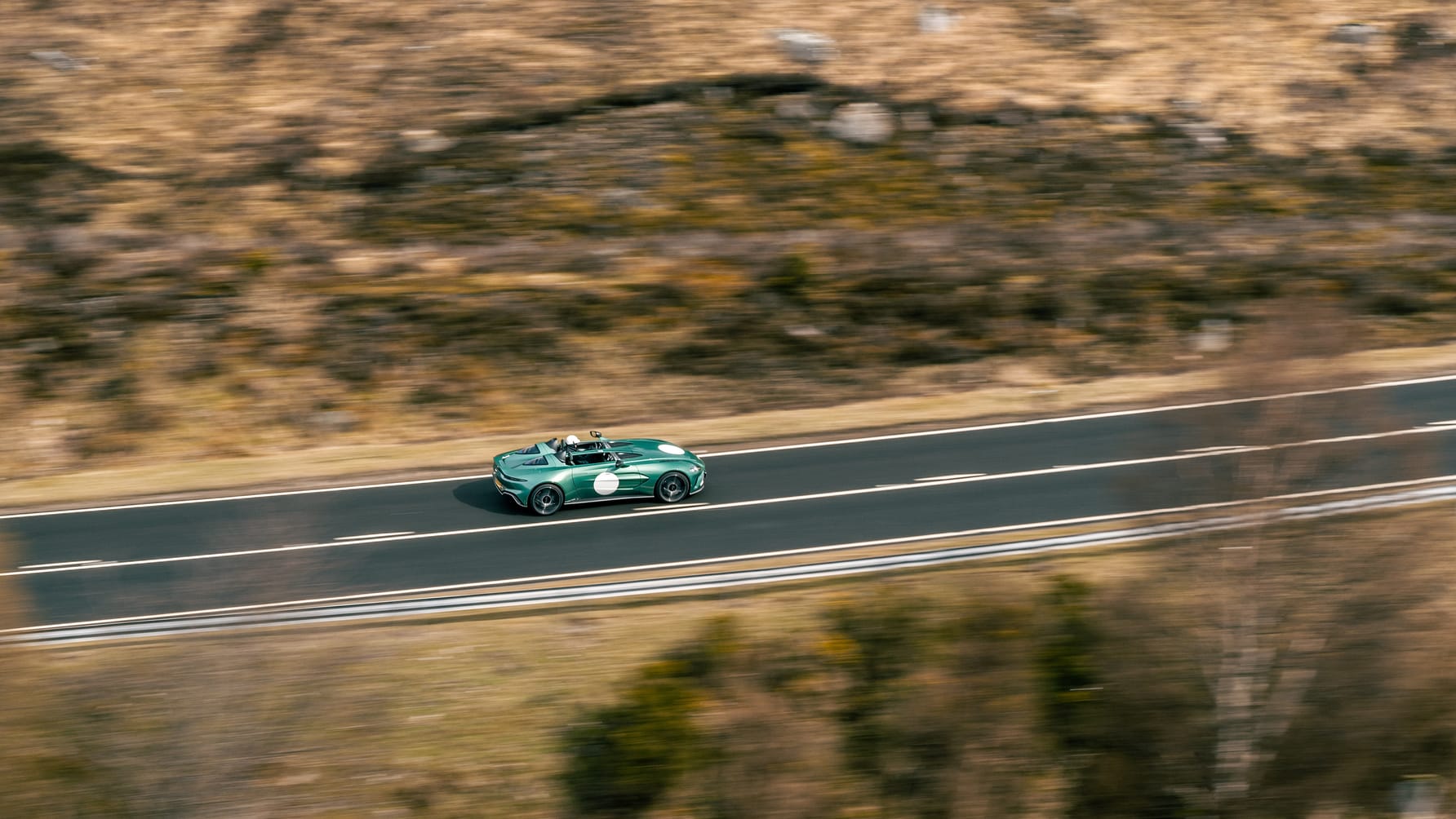 The Aston Martin V12 Speedster is a triumph of design, engineering, and performance. Its audacious open-top design, coupled with the thunderous V12 engine, offers an exhilarating and immersive driving experience. With a limited production run, it's a car that combines exclusivity with modern luxury and classic craftsmanship. For those fortunate enough to own or experience this unique masterpiece, the V12 Speedster is a bold symbol of freedom and passion on four wheels.