\The best camera maker has teamed with one of the most reliable automakers as we enter into the electric era. Mind you, it is a concept car so whatever pictures we show may not translate into real life. However, a quick look at the car will get you excited, especially if you are young person, some of the features are bound to get you excited.To get one thing clear, the powertrain or the electric range hasn't been disclosed yet as it is quite early in the production cycle. The actual car is supposed to launch in 2026. But still there are some trick features which make this car better than a smart home.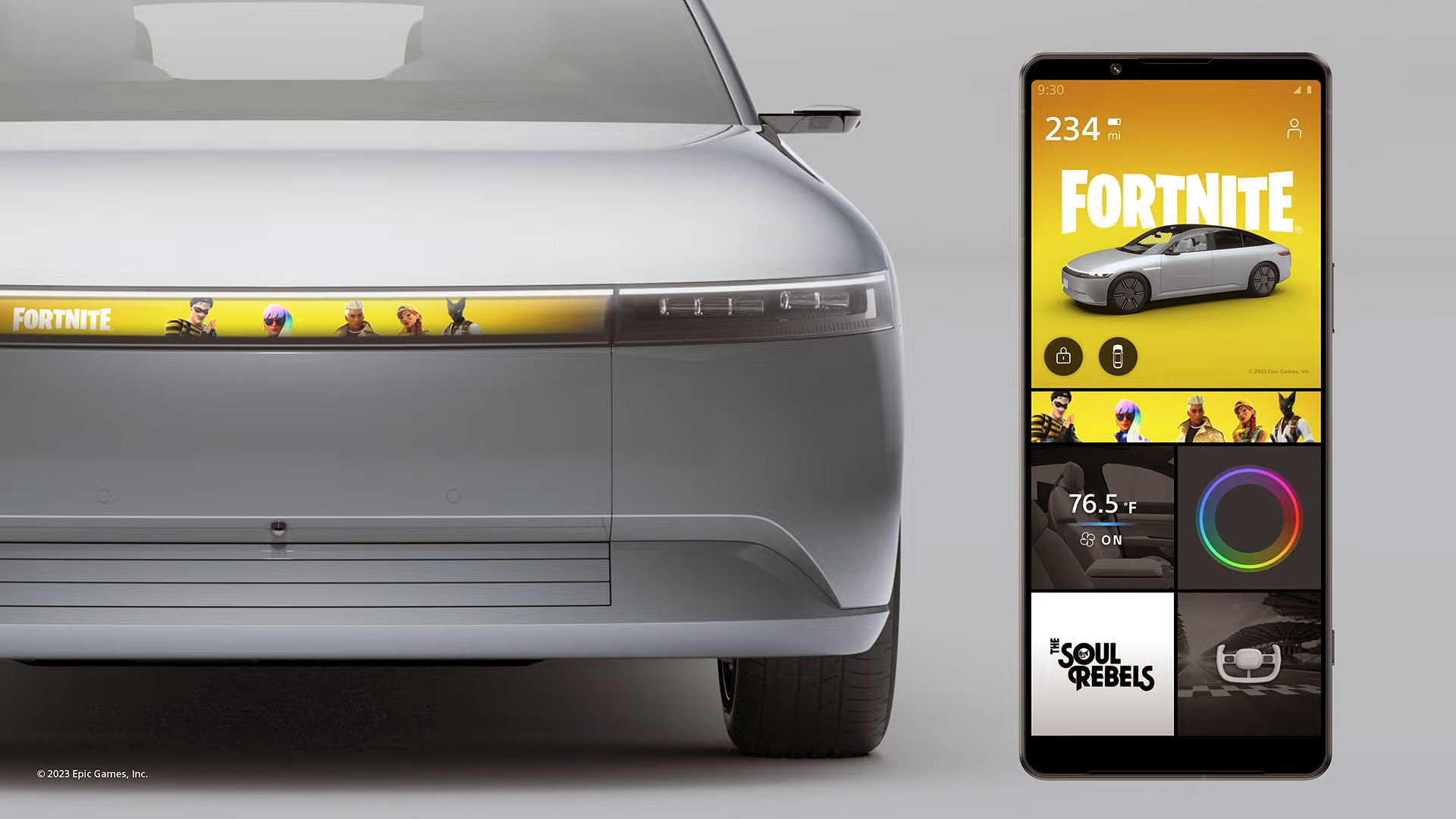 Starting with the styling, it reminds us of Lucid Air with the front with a straight LED light beam throughout the front. The rear also has a lightbar. The front lightbar has a screen which can show the battery percentage as well as weather as well as show Sports Scores. Basically picture a more flatter and less functional Amazon Echo Show. The front display is full coloured as well as really in-depth in showing whatever information its showing. The name Afeela has a very simple meaning which according to Honda, when you remove the 2 As you are left with what this car gives you the best, Feel. The 2 As stand for Autonomy as well as Augmentation. Lets look at the Autonomy first. Because this car is associated with sony, they have access to high quality mirrorless camera sensors. Those sensors make way into Afeela very smoothly, 46 to be exact. These sensors help the car gain level 2+ or level 3 self driving features. The next is Augmentation which is done through LiDAR sensors. These sensors are generally used in iPads to visualize something or a product in a higher detail than 3d. This sensor can help in visualizing where to place the car for the driver if the driver doesn't want to rely on park assist. The final A which is corporate jargon to basically highlight the relationship between sony and Honda as well as Afeela as well as its passengers.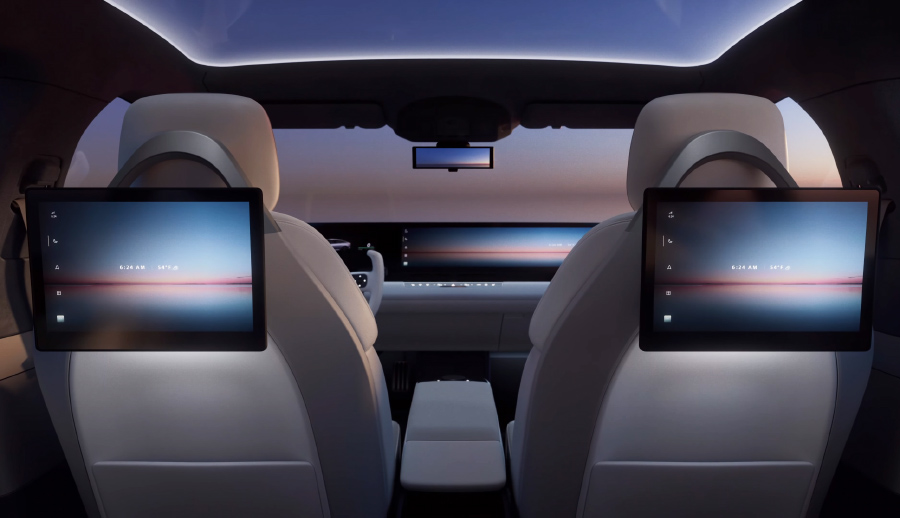 Speaking of passengers lets talk about the Piece De resistance which is the interior. The interior is really far ahead of what luxury car buyers could imagine. Mercedes EQS? Not even close. Afeela has a wraparound screen which extends around the whole of center dashboard. The car has 3 zones. The centre, driver as well as passenger. The screen at this point can be said is as good as a Smart TV. It will probably order you a coffee as or uber eats in seconds. An interesting aspect about it being close to a Smart TV, imagine you are stuck in traffic and you are bored, in Model 3 you can use the steering wheel to play games like beach buggy racing. In Honda Afeela, you can just hookup a PS5 and get the best experience of haptics engine as well as real life simulation while playing almost any game on Steam as a gaming platform. Surely this will get all the young kids excited as they would love playing a PS5 in the car.
The rear seats also have screens for in car entertainment with supreme audio thanks to the collaboration with sony. And now that you think about it, this car combines the best of both worlds. Honda reliability as well as Sony's technological marvels. We sure cant wait for Sony Honda Afeela to hit the markets fand it will be a stunning journey from CES 2023 to mass production. And Honda being an actual manufacturer as compared to an upstart like Rivian or Lucid is they have credibility and will make sure there are no production delays. Is it the tesla as well as luxury EV killer and an ideal daily driver? Lets wait until 2026.