Reise Moto is the newest tyre manufacturer in the Indian two-wheeler market. Yes, only two-wheelers for now but more on that later. The company is under the flag of the Mahansaria group that has partnered with European tyre manufacturer Mitas Tyres, who have over 100 years of experience making world-class tyres. World-class and they mean it. They have won several Dakar rallies and in India, they have already been involved with winning teams at IBW Hillclimb and also 7 podiums at the very recent off-carnival held at Pro Dirt Adventure which speaks a lot about the potential as a tyre manufacturer providing tyres with superior performance but reasonably priced. The company has tyres for ADVs, tourers, cruisers, sport bikes, scooters and a bunch of other formats of motorcycles in the pipeline. We recently got an invite to test out the TrailR tyres at the 19 Degree North Adventure Park and it was a whole bucketful of fun. 
Read on to know my first impressions of the Reise Moto TrailR Tyres.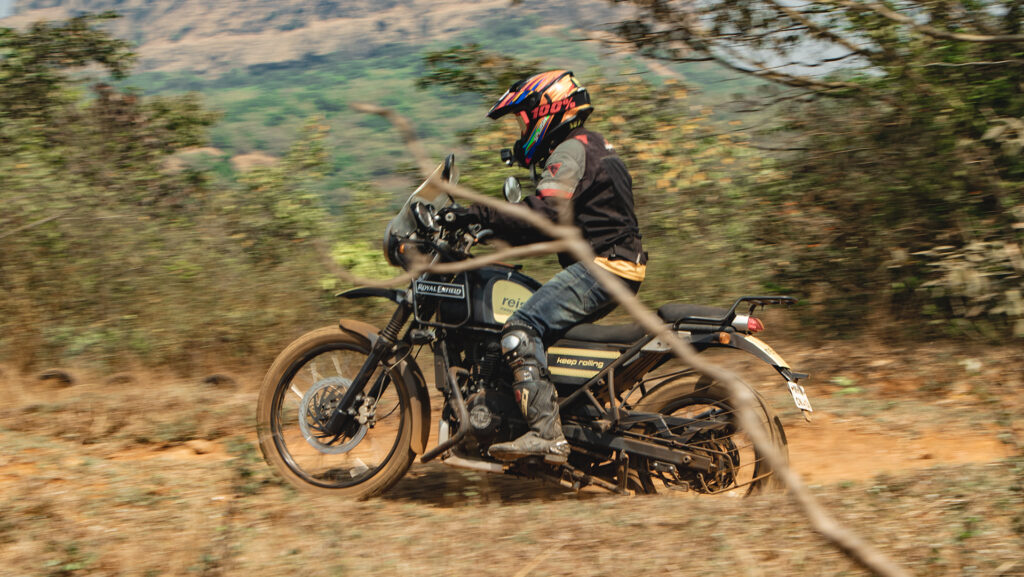 The TrailR
Reise has introduced the TrailR tyres which are 50:50 on-off road tyres. We have been told that soon we can also expect more off-road based tyres starting from 60:40 off-on road to proper enduro tyres. But for now, we only get the TrailR with a 50:50 on-off road split which is available for almost every off-capable bike sold in the current market, yes almost all. For now the Himalayan, the Hero XPulse 200, the KTM 390 Adventure and a couple of scooters have the right wheels for Reise Moto but soon we can also expect tyres for higher capacity Adventure motorcycles from BMW, TRIUMPH, Ducati and so on.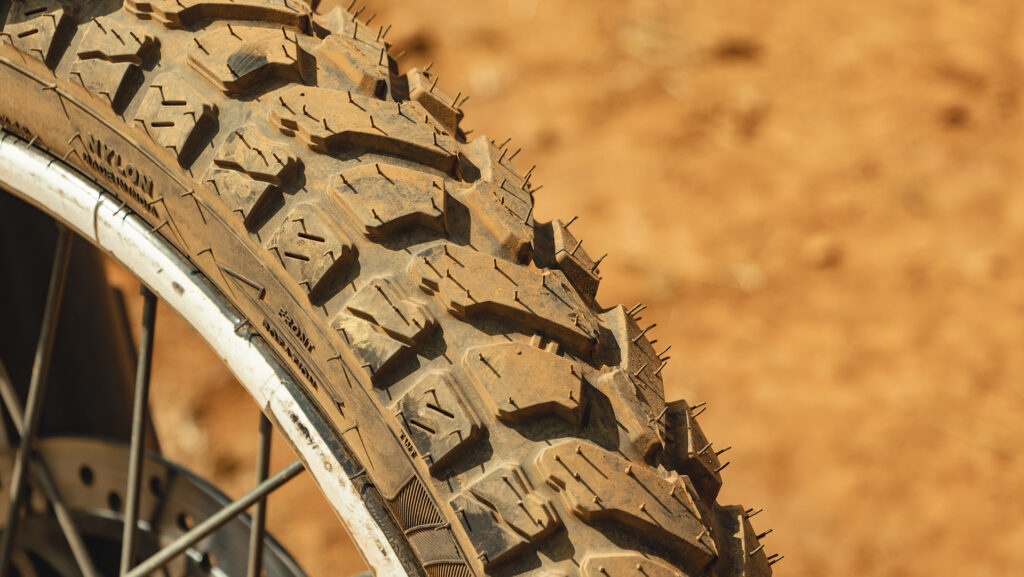 We got to test the TrailR tyres on the very familiar RE Himalayan. Smart choice, because the trails chosen for the test was intense and I was not expecting this. From sand hair pins to going down huge rocks, to climbing up complex paths, The Himalayan was a great choice and helped us get an idea of how capable these tyres are, and man, oh man, they are capable.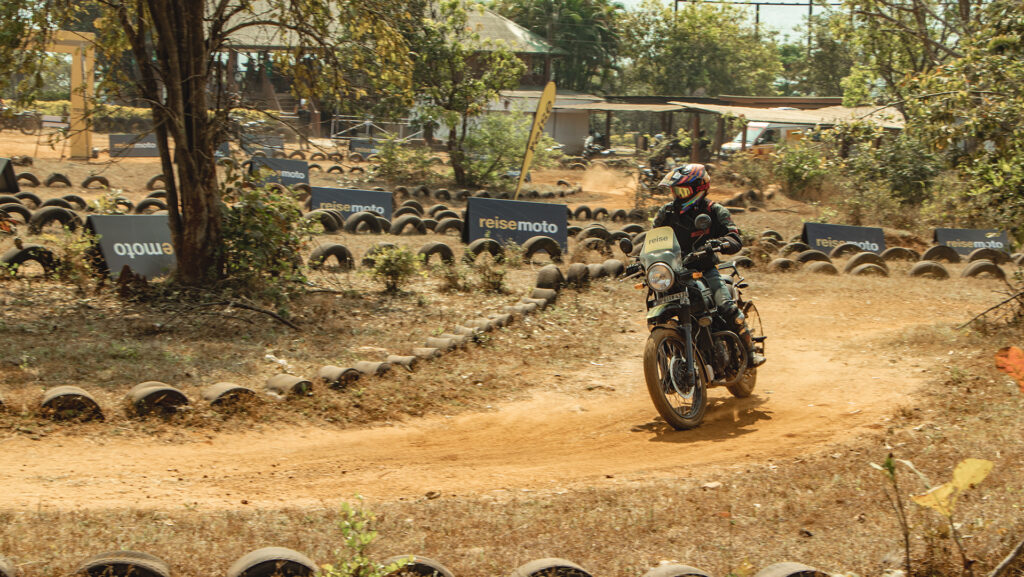 The Ride.
The Test Track was set up at 19 Degree North, known for some crazy trails and that is exactly where we tested these tyres. As mentioned earlier, our route had some difficult trails filled with rocks, natural debris and loose gravel and the tyre kept going. The TrailR which has a deep tread, maintained grip at places where not only me but any decent person would lose grip on OE tyres. The tyre gains traction well allowing you to properly shoot off ahead without digging a hole or going haywire. Especially in the slower uphill bits, the Himalayan's torquey motor and these tyres only meant one thing, power it through!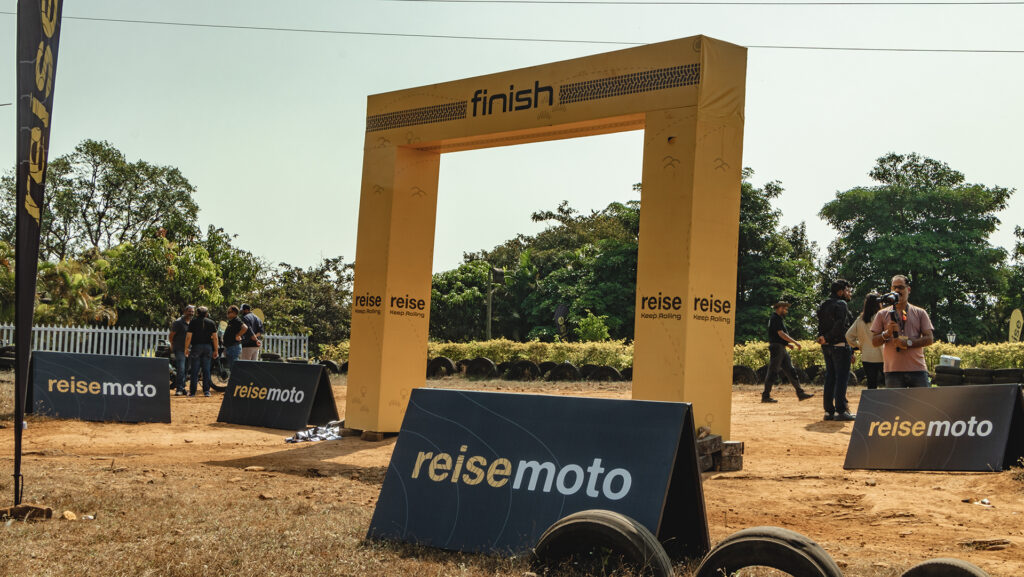 Especially on the sand and gravel hair pins, I could easily maintain pace and slide through! A few laps later I had a grip on it and was enjoying sliding it at the hairpins. There was more than sufficient grip on the rocky bits and mind you we went down some crazy rocks and the tyres gripped as if their life depended on it. Even while going up the same route, it was so easy and now I have thoughts of going deep into off-roading.
Braking off-road also felt solid, not once did I have second thoughts about correcting my braking inputs. This performance off-road makes me very curious about the road performance of these tyres.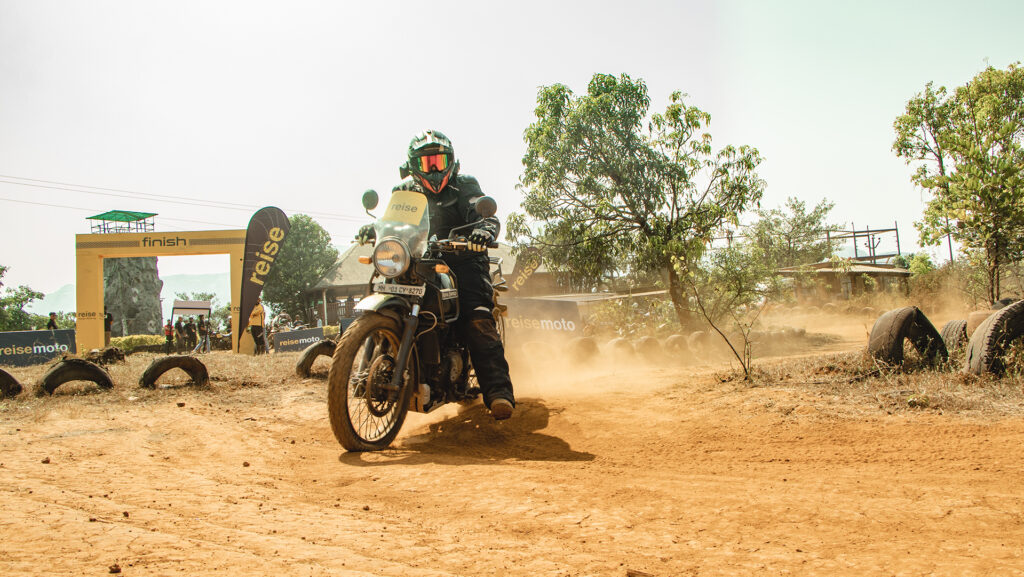 The Design.
These are some really good-looking tyres. The Reise Moto TrailR features a knobby pattern. The sidewalls have an interesting design etched in. The design is similar to a topographic map view of any outdoor terrain. An interesting touch. I like it!
When you look closely at the tread, they are deep and somewhere midway there is a slight variation which on wear will remind you how much time you have passed by riding with these tyres, nice thinking!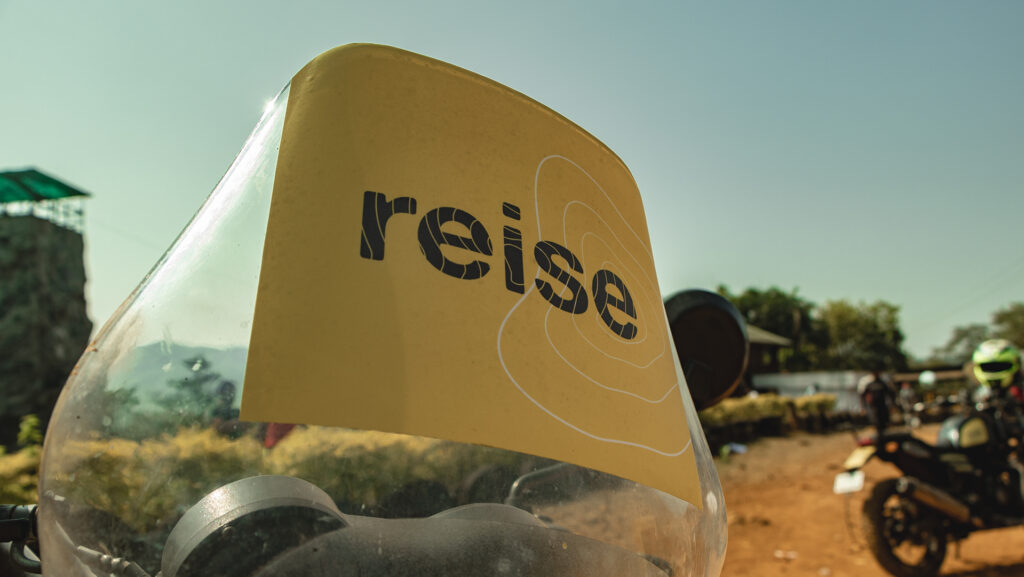 You also get the brand name written in a bright yellow colour, which adds a nice contrast to the overall design.
I really am looking forward to testing just how well these tyres perform on the tarmac. Our ride was limited to the trails at the adventure park and they did not disappoint! No comments if this performance comes at the cost of road performance or if they have found the right equation. We will know soon when we test these tyres long term.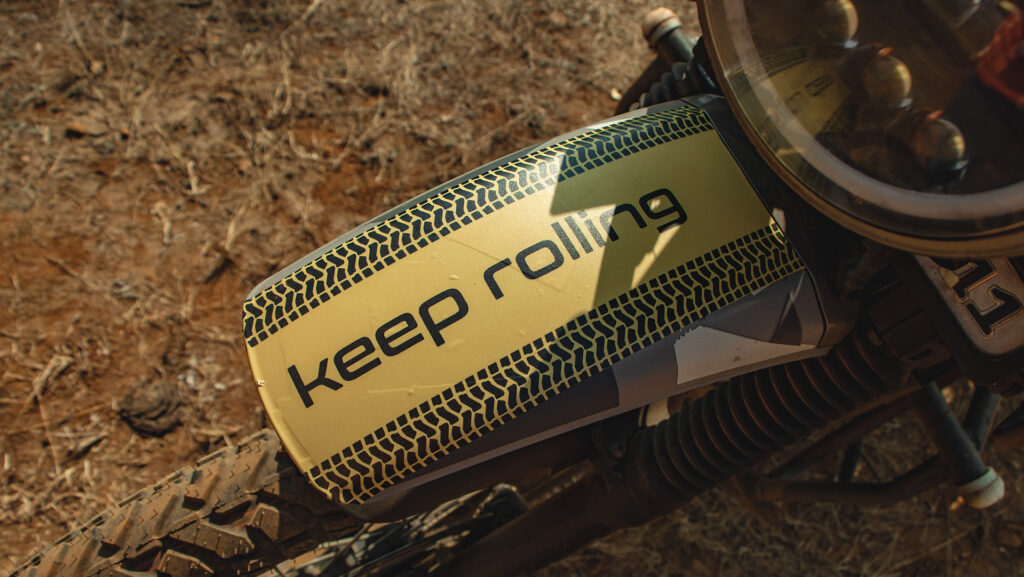 Pricing is not disclosed yet, but Reise Moto has informed us that it should be within 10-15 per cent of its competitors (RALCO, TIMSUN, CEAT, MRF) which should make them good value for money.