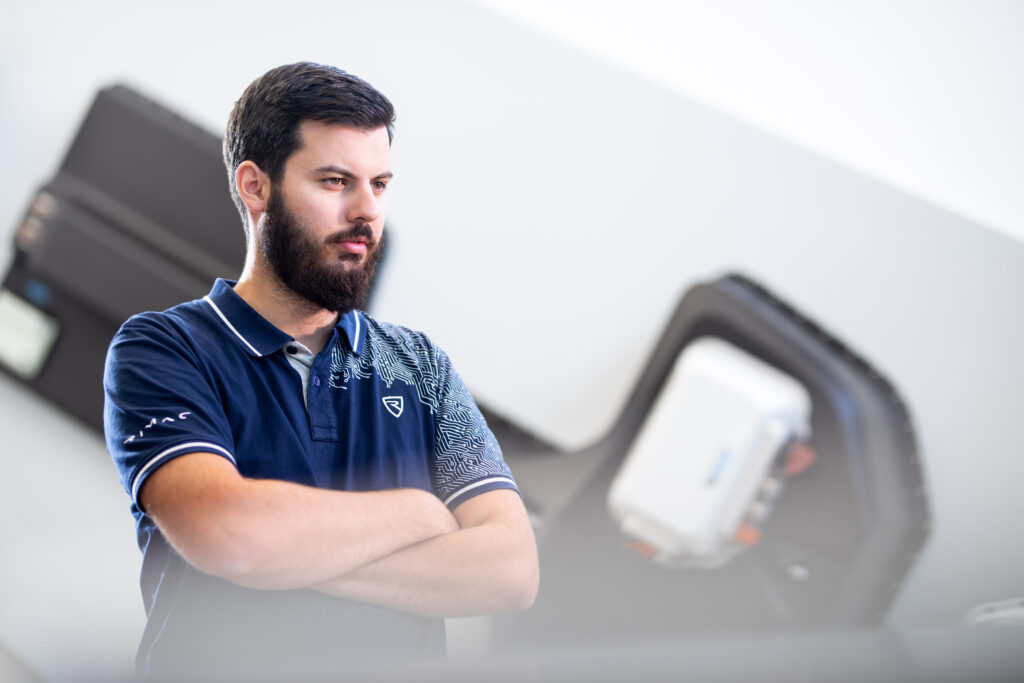 When we think of supercars, we think of names like the Lamborghini, the Ferrari, the Bugatti, or the Porsche, but these brands originated from countries like Italy, Germany, France, or the UK, and those brands have a history in motoring and developing cars or in motorsports for about 7-8 decades or more than that, but there is one electric supercar brand which took only 12 years to made its mark in the world of automotive, and this brand is not from a country like Germany or France, it is from the country that fewer of us never heard of, it comes from the lands of Croatia and the name of that brand is Rimac, which was established by Mate Rimac in 2010.
Mate Rimac was a car lunatic since his childhood, he loved cars and watching car stuff, and this love grew more while he was living in Germany at a time, from there he decided he wanted to start his career in the car industry. He entered the industry by racing at the age of 18, and he was truly inspired by the thoughts and inventions of Nicola Tesla. He participated in some domestic racing events, and his ride was none other than the E30 3-series, but still, he was not able to win those races, but one day during a race when his car's engine broke down, what he did was, he took out the ICE engine and replaced it with the electric motors and batteries instead, and named it the e-M3, and by doing that it led him to win races. The e-M3 was later called the "Green Monster".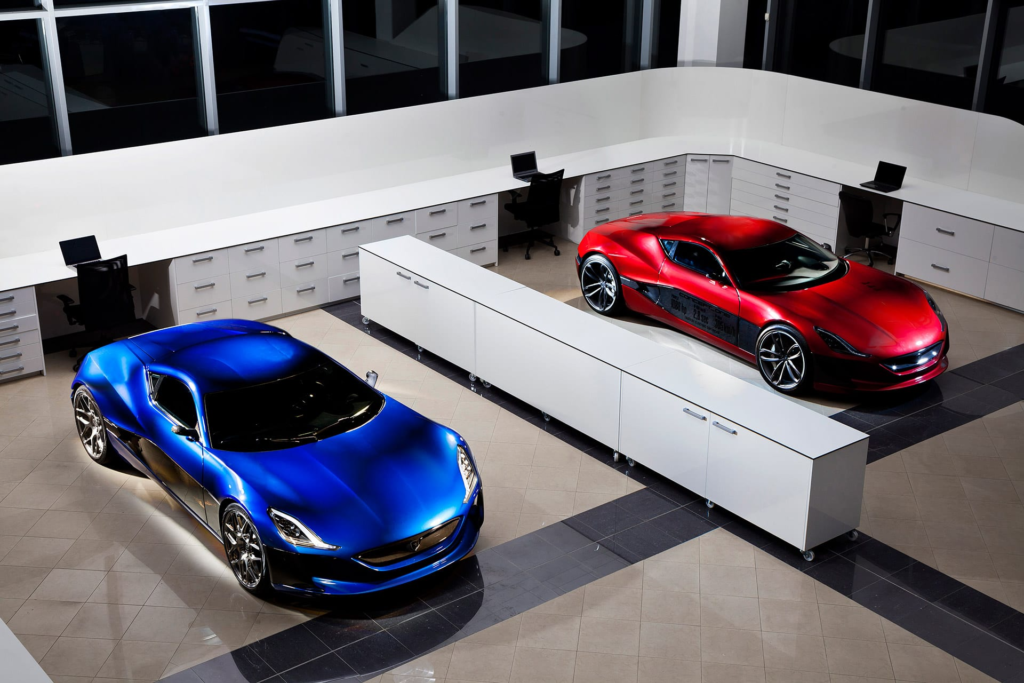 Then in 2010 Rimac Automobili was born when Mate Rimac was just 20 years old, under that name they developed an electric supercar concept from the ground up, called Concept_One, yeah that Concept_One, which Richard Hammond crashed in the show 'The Grand Tour'. The Concept_One was first showcased at the 2011 Frankfurt Auto Show as the brand's first concept model.
But with the Concep_One the e-M3 project was also still on, because since 2009 it was the brand's 1st test mule, Mate hired some brilliant minds to do some R&D and make the e-M3 so capable that people would remember this masterpiece of innovation forever created by Rimac, and in 2012 after lots of R&D, updates, and mods, the e-M3 was able to do 0-100km in just above 3.3 seconds and set 5 FIA sanctioned acceleration records.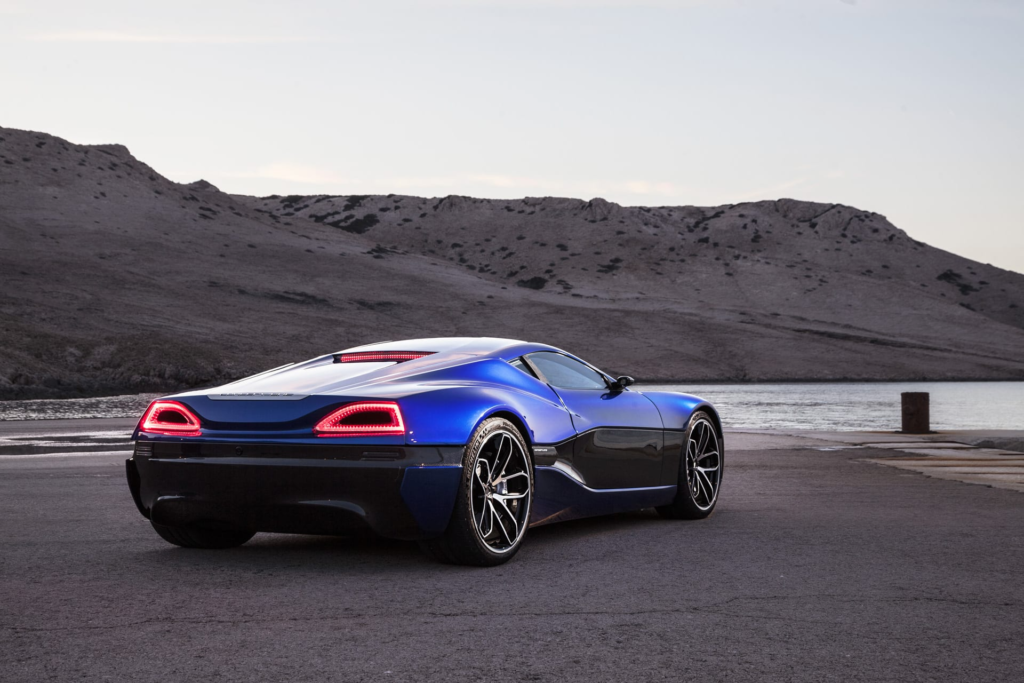 After spending blood, sweat, time and tears on the e-M3 project to make it reach such heights, in 2013 Rimac started the production of the Concept_One, which was officially launched in 2016, it was powered by 4 electric motors, 1 on each wheel paired with a liquid-cooled 92kWh battery, had a combined output of 1,224hp and 1600Nm of peak torque, 0-100km could be achieved in 2.5 seconds and had a top speed of over 340kmph. The Concept_One was built from the ground up, battery cells were supplied by Sony, 20″ bespoke alloy wheels were developed in collaboration with HRE Performance wheels, and the team of designers included former designers from Pininfarina and the Magna Steyr, the Concept_One was supposed to be limited till 88 units, but Rimac were only able to produce 8 and all were sold out.
After creating the Concept_One, which was not a great success for the brand still, Mate Rimac never looked back, he wanted to make the brand's mark in the industry anyhow, so he decided to produce something insane than the Concept_One, something that will make Croatia proud and to make it remembered forever in the history of the automobiles. So, in 2018 Rimac revealed a 90% production-ready concept named the Concept_Two for the next big thing that was soon gonna come out of the Rimac plant. And then in 2021, they revealed the world's quickest production car ever made, the Nevera, which follows the same setup as the Concept_One, 4 motors one for each wheel and a liquid-cooled battery which will power those motors, but the Nevera gets a huge battery of 120kWh, which can put out 1,877hp and 2,360Nm of peak torque, and has a top speed of 412kmph, and it broke the unofficial ¼ mile record of a production car by completing the ¼ mile in 8.62 seconds, when 'Mat Watson' from 'Crawow' had driven it.
As we talked about earlier that Mate Rimac was a car lunatic early on in his childhood, and Nevera is that one car that shows his passion towards cars and his understanding towards developing them. But to reach those unimaginable heights so fast, with building their own cars, Rimac had started building battery and motor components for brands like AMG, Pininfarina, Hyundai, Koenigsegg, and many others, under the name Rimac Technology, which still exists, helped them finance their insane creations, and because Rimac was good at creating components for other brands, in 2018 Porsche also acquired 10% of the company. But in 2021, because of Rimac's insane engineering mindset and understanding of the industry, Mate Rimac got a call from Bugatti for an offer to get acquired by Rimac, when Mte Rimac was just 33, this acquisition was done via Porsche, where Porsche offered 55% shares of Bugatti to Rimac for creating future Hybrid and electric Bugattis under the name of 'Bugatti Rimac', and the rest of the 45% of Bugatti shares will be kept under the brand Porsche.
Back to the Nevera, on the 30th of April 2023 when Rimac Nivera was driven by Riamc's test driver Goran Drndak, it broke not 1 but 23 different production car records, some of which are 0-100km in 1.81 seconds, 0-200km in 4.42 seconds, 0-400km in 21.31 seconds, 100-200km in 2.59 seconds, ¼ mile in 8.25 seconds, ½ mile in 12.82 seconds, 0-100-0km in 3.99 seconds, 0-200-0km in 8.85 seconds, 0-400-0 in 29.94 seconds, and so on, all these record-breaking numbers makes Nevera the fastest industry changing production car ever, which took Rimac only 12 years to achieve it.