In the world of Formula One, few names evoke the same sense of enigmatic charm as Kimi Räikkönen. Known for his cool demeanour, incredible speed, and unfiltered honesty, Räikkönen's career has been a rollercoaster of highs and lows. One of the most intriguing chapters of his journey is his stint at McLaren, where he displayed exceptional skill and raw talent but failed to clinch the coveted championship title. This article delves into the multifaceted reasons that contributed to Räikkönen's championship aspirations falling just out of reach during his time at McLaren.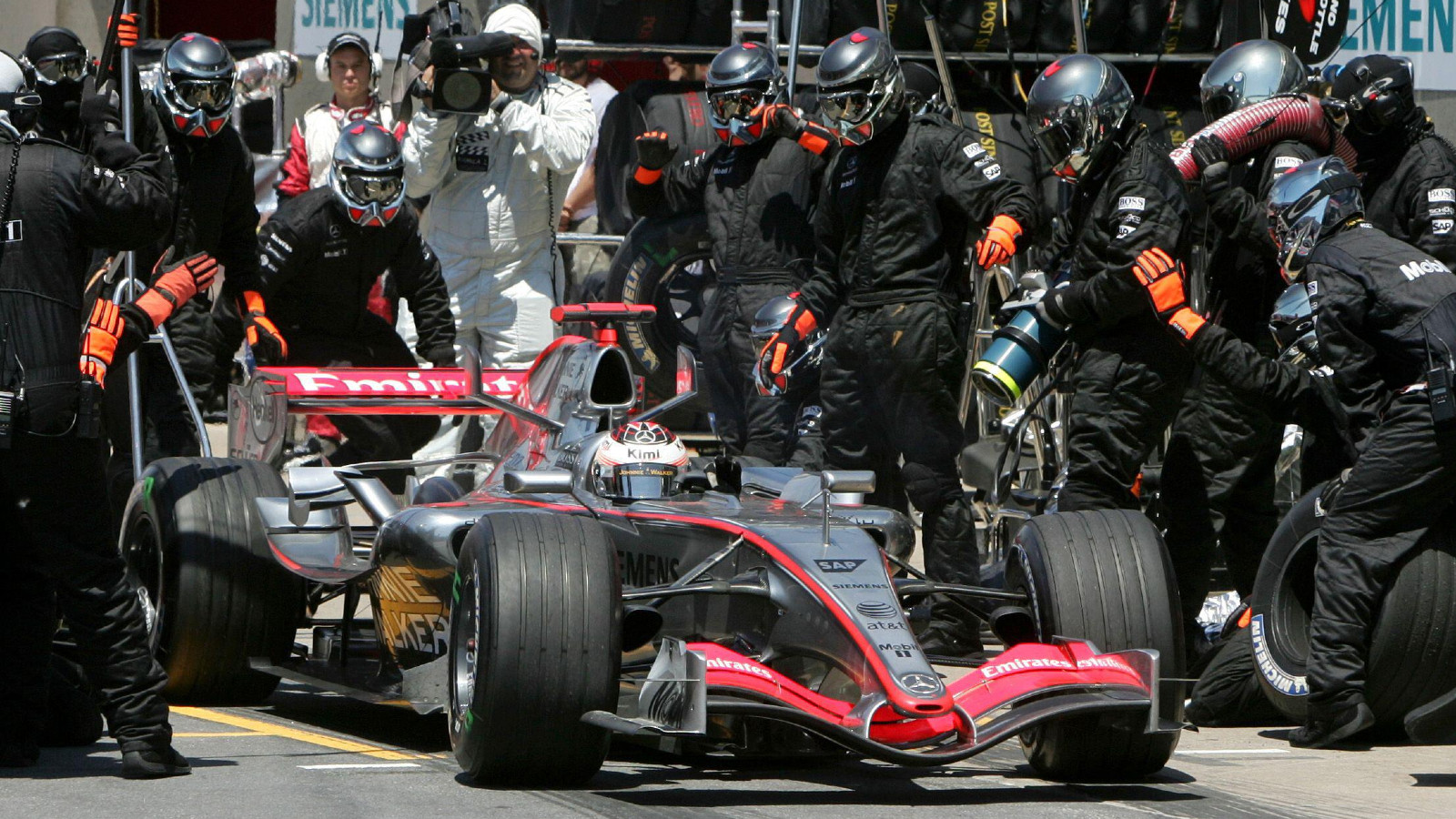 When Räikkönen joined McLaren in 2002, the Formula One scene was dominated by Michael Schumacher and his Ferrari team. Schumacher's reign was a testament to the combination of exceptional driving skill and a consistently powerful car. Going head-to-head with the Schumacher-Ferrari duo was a challenge that required not only skill but also a bit of fortune. Räikkönen faced a mountainous task in trying to outshine one of the sport's greatest drivers during his peak years.
Formula One's unforgiving nature was evident in Räikkönen's struggles with mechanical reliability. In several crucial races, the Finn was plagued by mechanical failures that cost him valuable points and race wins. A championship bid relies not only on driving prowess but also on the reliability of the car. Unfortunately for Räikkönen, the McLaren package wasn't always as dependable as he needed it to be.
The realm of motorsport strategy is a delicate dance that can make or break a driver's chances. McLaren's strategic decisions, including pit stop timings and race strategies, didn't always align with Räikkönen's strengths. The intricacies of race management and split-second decisions played a role in shaping the outcomes of races and, consequently, championship standings. These strategic nuances often left Räikkönen grappling with unpredictable outcomes that affected his quest for the championship.
While the focus in Formula One is predominantly on the driver's performance, the dynamics within a team can significantly influence a driver's success. Reports of tensions and internal politics within McLaren during Räikkönen's tenure suggest that the team environment might not have been ideal for channelling his full potential. Striking the right balance between a driver's style and the team's expectations is a delicate art that can impact performance on the track.
In the world of motorsport, luck can be as vital as skill. Räikkönen's journey at McLaren was not devoid of misfortune. A series of accidents, incidents, and external factors played a role in shaping the outcomes of races and ultimately his championship bids. As any racer knows, the unpredictability of the sport means that even the best-laid plans can be derailed by factors beyond one's control.
While Kimi Räikkönen's time at McLaren might be remembered for not securing a championship title, it is crucial to view his journey through a broader lens. His performances showcased remarkable skill, undeniable speed, and a unique personality that endeared him to fans worldwide. Räikkönen's subsequent triumph with Ferrari in 2007, after leaving McLaren, highlighted his capability to seize the championship when the stars aligned. Ultimately, Räikkönen's McLaren chapter remains a testament to the challenges and complexities of Formula One, where talent and effort can sometimes fall short of the ultimate prize due to an interplay of circumstances beyond a driver's control.