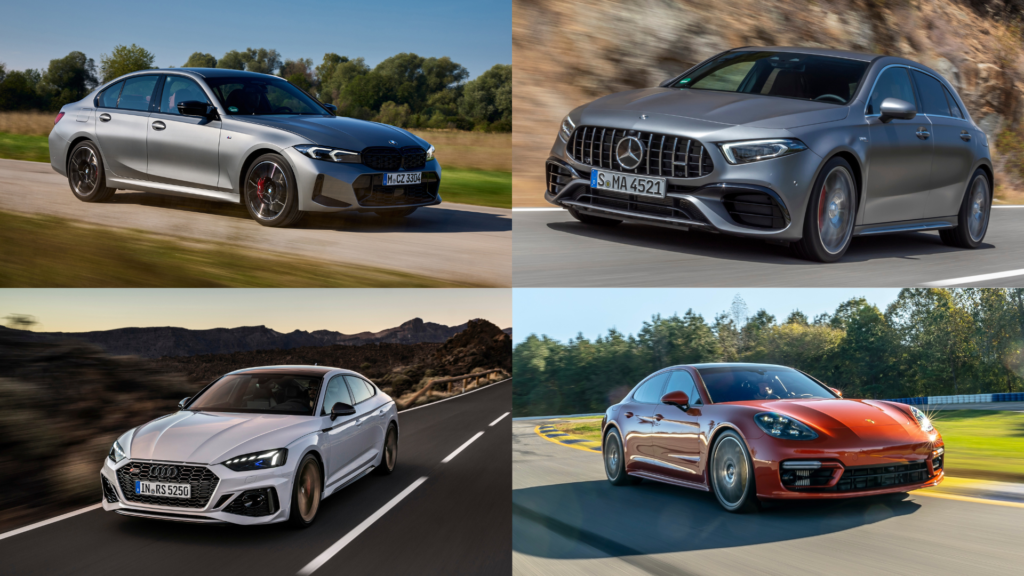 The performance car scene in India seems exciting, all because of the Skoda Octavia VRS230, which came back in 2017. A complete gamechanger which offered enough oomph for a mouth-watering price of just ₹27 Lakh with a comfortable and premium interior and enough boot space to kidnap four 6-footers. And thanks to the Octavia VRS, currently in India, we enthusiasts got plenty of 4-door performance cars to choose from. So if you are a married Indian with a family who wants a practical car which will also keep your inner enthusiast alive, here are 4 ICE-powered performance 4-doors in India which got performance like a sports car or a supercar with enough space for 4-5 family members with enough luggage space for long family trips.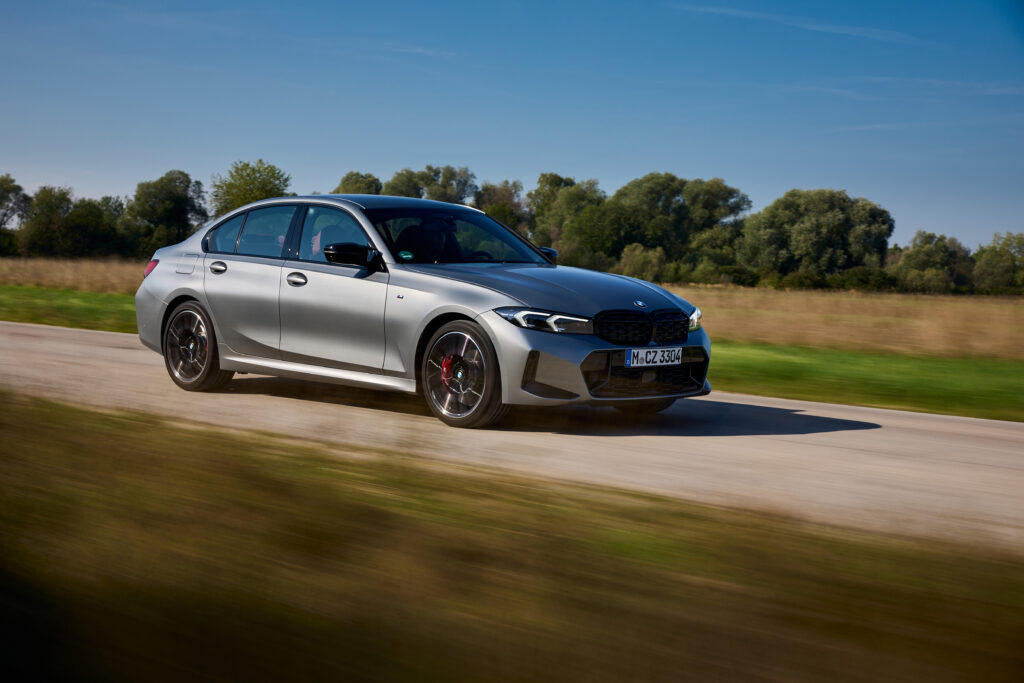 BMW M340i
If you fancy a close-to-perfect performance family sedan under ₹1 Crore in your garage, then there is nothing better than a BMW M340i, starts at ₹71.50 Lakh (ex-showroom), got the perfect heart to increase your heartbeat, the B58 3.0L straight-6 turbocharged petrol engine with 48V mild-hybrid system pushes out 370hp from 5,500rpm-6,500rpm and 500Nm of peak torque from 1,900-5,000rpm, sends power to all 4 wheels via an 8-speed ZF automatic transmission, has a top speed of 250kmph and 0-100kmph can be achieved in 4.4 seconds, with that it got a practical cabin with comfortable front and second-row seats like a regular 3-series with a boot carrying capacity of 480L.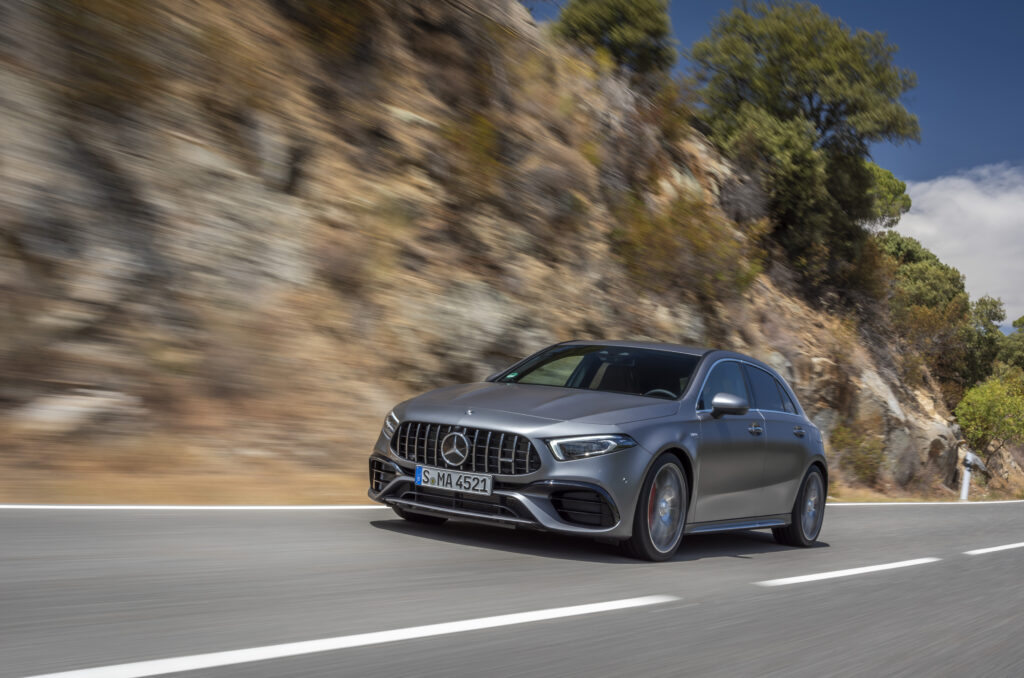 Mercedes-AMG A45S
If you are an enthusiast with a small family who wants a full-blown AMG under ₹1 Crore but can compromise a bit on the boot space, then the A45S is the only car which can fulfil your wet dream of owning a full-blown AMG at ₹92.50 Lakh (ex-showroom). The Mercedes-AMG A45S is powered by a hand-built 2.0L turbocharged 4-cylinder engine, which pushes out an insane 415hp @6,750rpm and 500Nm of peak torque between 5,000rpm to 5,250rpm with the power sent to all 4-wheels via an 8-speed dual-clutch transmission and has a top speed of 270kmph with a 0-100kmph time of 3.9 seconds, with that you can go all hooligan by switching it into the drift mode while being in an opulent Mercedes interior with all the luxury amenities and which can comfortably seat four people with a boot carrying capacity of 370L.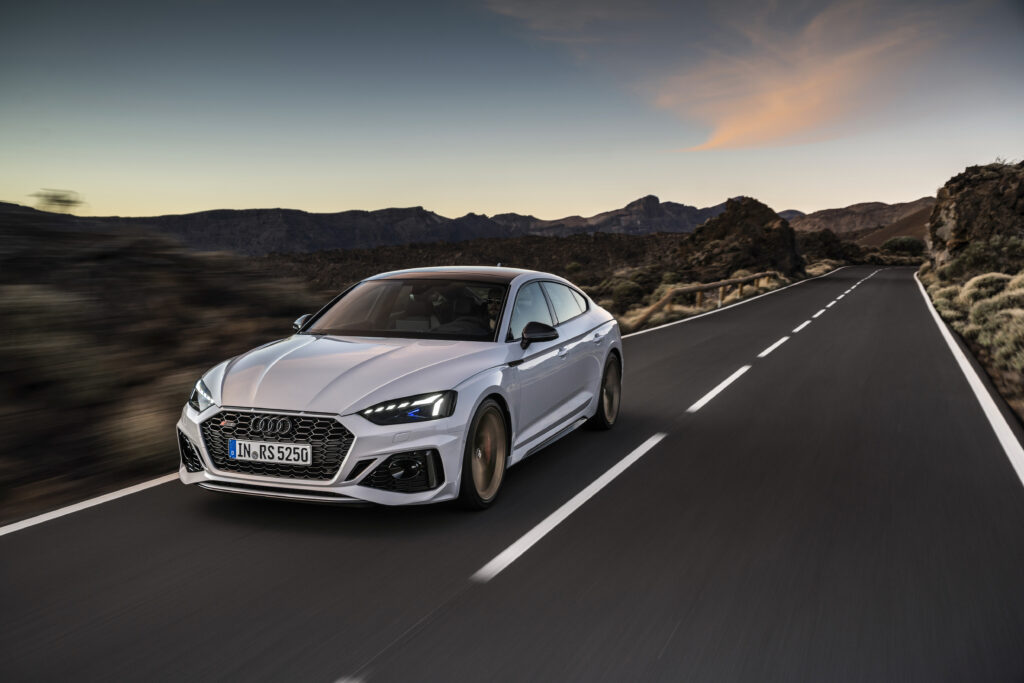 Audi RS5 Sportback
Audi launched the new RS5 Coupe back in 2018, which was a 2-door 2+2 sports car which lacked 2nd-row space then, in 2021, Audi launched the S5 Sportback, with proper 4-doors with enough room in the 2nd row and with a minor facelift at a price of ₹1.13 Crore (ex-showroom), which made it more accessible to the enthusiasts who want a genuine performance car which can also seat their family members comfortably as well because the RS5 Sportback has a 2.9L twin-turbo V6 pushing out 444hp between 5,700rpm-6,700rpm and 600Nm of peak torque between 1,900rpm-5,000rpm which is sent to all 4-wheels via an 8-speed automatic transmission, which results in a 0-100kmph time of 3.9 seconds with a top speed of 250kmph and you can experience this performance with your family of 4-5 members comfortably sitting with their luggage packed in the boot with 600L of carrying capacity.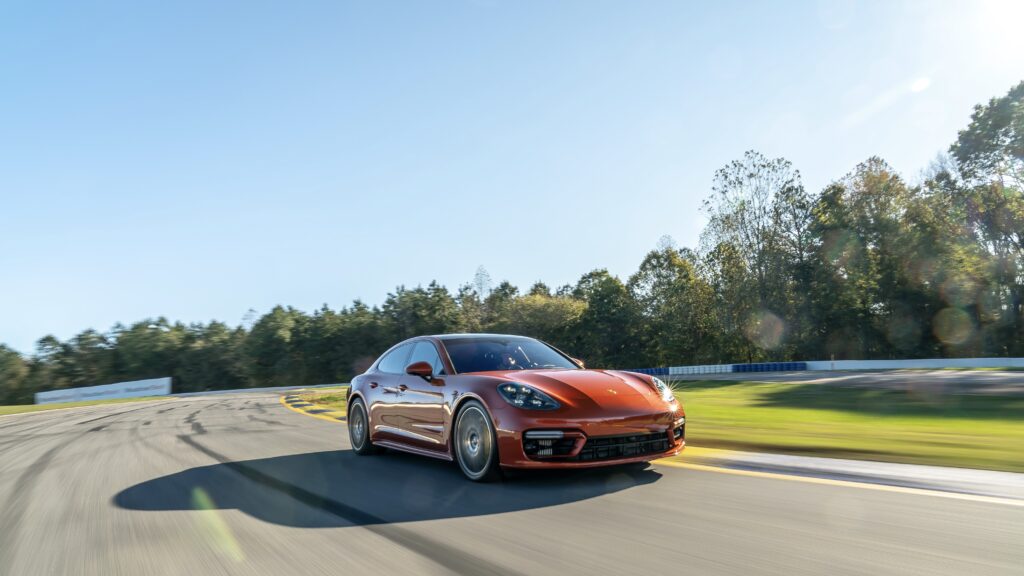 Porsche Panamera Turbo S
If you are looking for a sedan, with insane supercar performance and handling, with enough space for your family of 4-5 members with loads of comfort and luxury amenities and a boot space of 495L to pack your luggage of your family members, money is no object, then the Porsche Panamera Turbo S is the car to go for at a price of ₹2.34 Crore (ex-showroom). Under the hood of the Panamera is a 4.0L twin-turbo V8 pushing out 621hp @6000rpm and 820Nm of peak torque @2,300rpm, which is sent via an 8-speed PDK transmission to all 4-wheels, which helps it to reach from 0-100kmph in 3.1 seconds with top-speed limited to 315kmph.