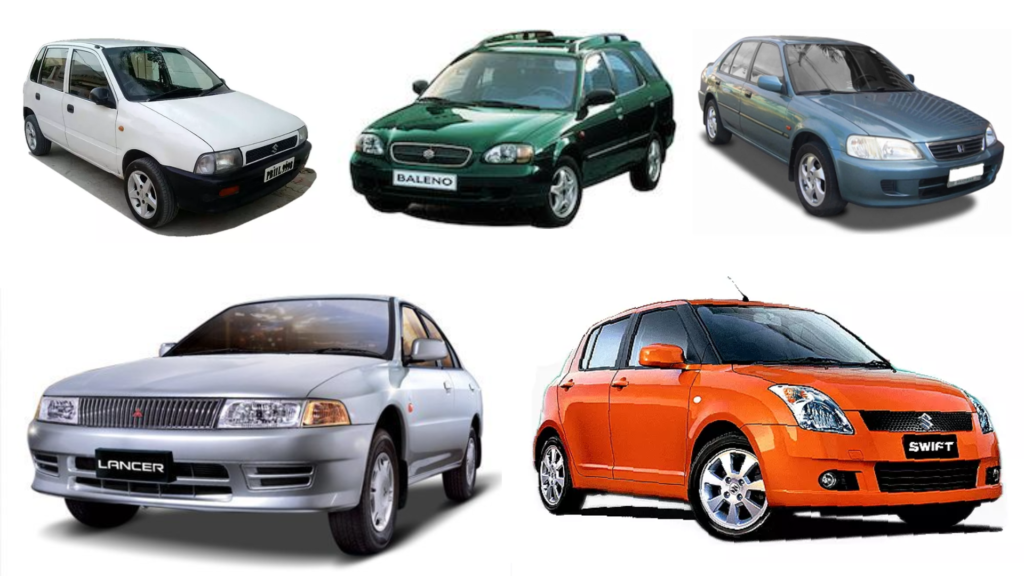 As currently, the tuner market in India is on the verge of rising gradually, every Indian enthusiast wants to get their hands dirty and build something on their own to begin their tuner journey, but some of the enthusiasts have a very tight budget, so in that situation, they can't afford the hefty cost of buying and maintaining the cars which tend to bog down quite a lot and sometimes with some significant issues such as the VWAG cars. Hence, as a beginner, some enthusiasts have to rely on something reliable to start with. So for those Indian enthusiasts who want to begin their tuner journey without burning holes in their pockets, here are 5 tuner cars under ₹2 Lakh that you can find in the pre-owned market.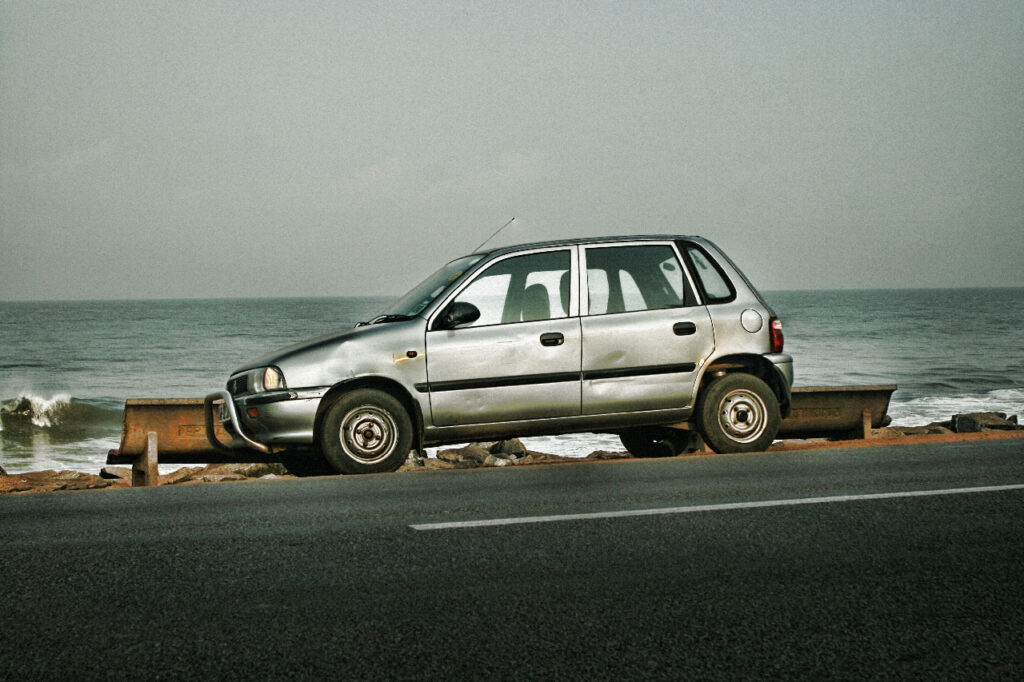 1993 to 2003 MS Zen and 1997 to 2010 MS 800
Maruti Suzuki 800 and Zen were the 2 cars that completely changed the Indian automotive Industry because, at that moment, they were the only low-cost easy-to-run family hatchbacks for the masses. And even after almost 2-3 decades, these cars can still be the best daily drivers and can be kept for an even more extended period. Because of their higher demand back then, you can now easily find the good ones in the pre-owned market between ₹45,000 to ₹95000, which makes them some of the accessible and easy-to-maintain cars to begin your tuner journey under 1 Lakh. So the process starts by swapping a bigger capacity engine like a G13B or a G16B, by which you will automatically get 50-60hp gain. After that, if you want more bump in power, slap a turbo on it, with proper tuning and mods, and you will get the output of 160hp+ under your foot. And this whole process can cost you around ₹3.5 Lakh to ₹4 Lakh, which is really cheap because you are getting triple the standard power in the body shell, which weighs less than a modern-day F1 car.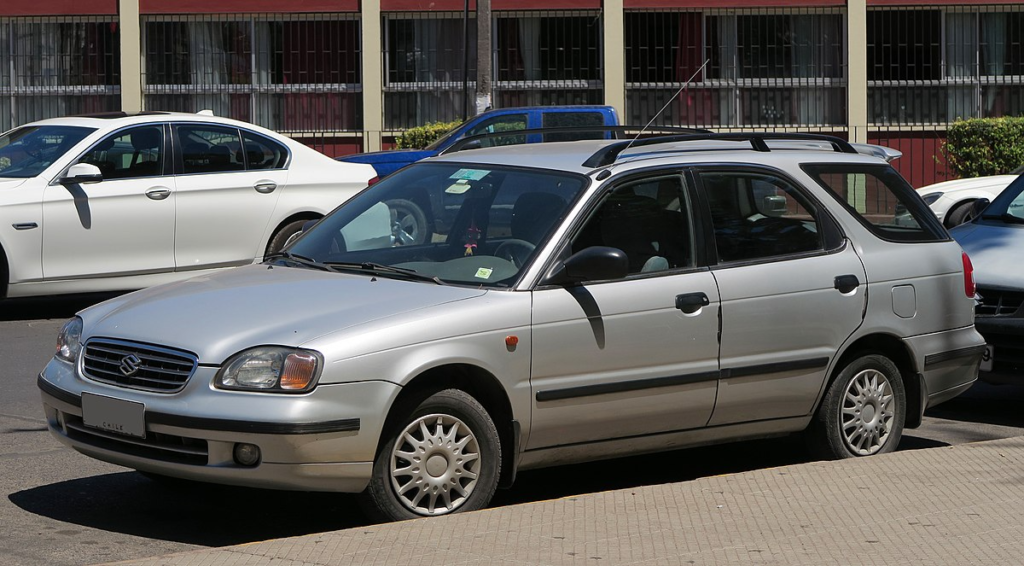 1999-2007 Maruti Suzuki Baleno
Today, we all know Baleno as a premium family hatchback, but 24 years ago, Maruti Suzuki Launched the Baleno as a Sedan, with that they also launched the Baleno Altura, which was the station wagon version of the Baleno sedan. And during its production period from 1999 to 2007, Maruti Suzuki sold it in good numbers, and because of that, they are easily accessible today in the pre-owned car market, where you can find the good ones between ₹60,000 to ₹1.6 Lakh. Powering the Baleno is a G16B 4-cylinder petrol engine that pushes out 95hp and 130Nm of peak torque, yes it's the same engine that you can swap in the Zen, but as Zen's small and lightweight body only weighs 700kgs, it can only handle up to 160hp because a slight increase in power can be a bit sketchy to handle. But with the Baleno, you can easily push out 190hp or 200+hp with the same setup because it weighs 985kgs to handle that amount of power, which is still a lot more power considering the fact that the Baleno weighs less than 1000kgs and because there is no need for engine swapping, the build can be a bit light on your pocket.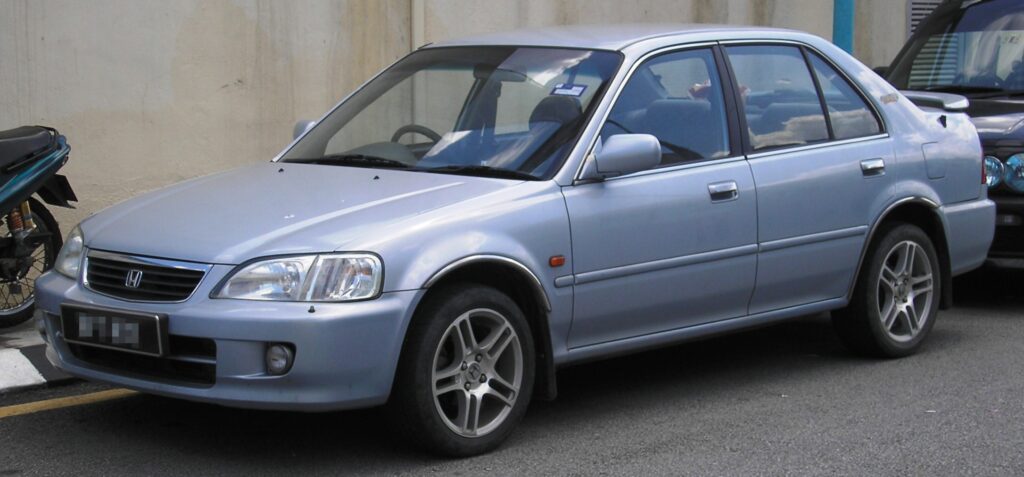 1998-2003 Honda City VTEC
Honda's first offering in India with the introduction of the VTEC power was the type-2 City in 1998, and since then it's been the bread and butter of the brand because the City is one such car which offers you better interior space, practicality, fuel efficiency and supreme reliability than its competitors at a very affordable price to date. Talking about the type-2 City, it is one of the most popular generations of the City ever made, which made it sell like hotcakes and because of that, it is one of the most reliable and affordable and accessible enthusiast cars in the pre-owned market, with good ones starting from ₹70,000 to ₹1.8 Lakh. As standard, the 1.5 VTEC in the type-2 produces 100bhp and 128Nm of peak torque, but with proper stage-1 tune along with an upgraded intercooler, air intake and exhaust, the City can put out between 150hp to 160hp, and the overall built can cost you around ₹2.8 to ₹3.5 Lakh, and if you want more boost than with slapping a turbo will help you to push 300 to 350hp, which is almost 100hp to 200hp push than the regular stage-1 tune, and slapping a turbo may cost you ₹2 Lakh-3 Lakh more, which can be considered an affordable build at around ₹8 Lakh because, the current gen Audi S5 also makes close to 350hp, and it costs 10X (on-road) than the type-2 City with a proper stage-1 tune with a Turbo.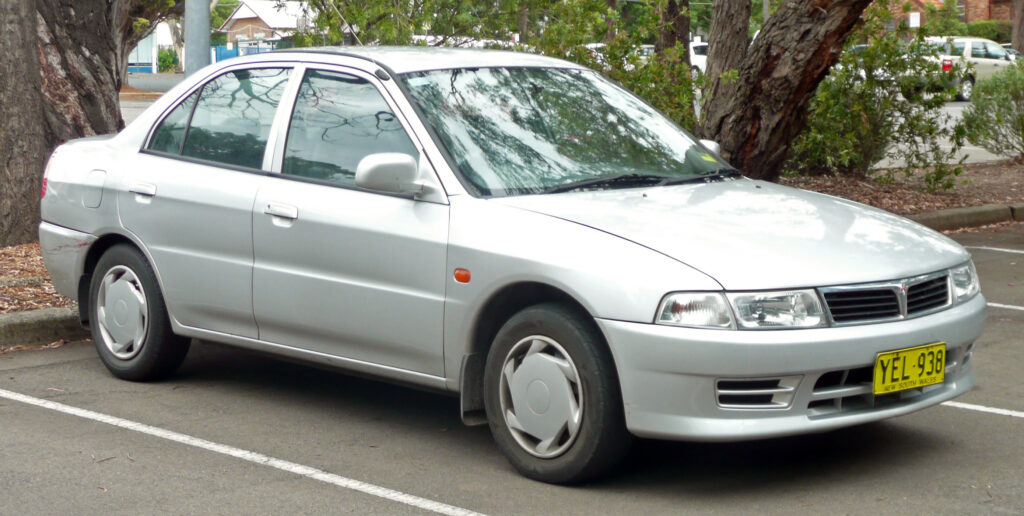 1998-2006 Mitsubishi Lancer
Back in 1995, Mitsubishi entered India by shaking hands with Hindustan Motors by giving us their first offering, the Lancer, which came in 1998, the head-to-head rival to the type-2 Honda City. The name Lancer was also connected to the world of rally and motorsport. And the version which was sold in India was the base for the Evo 4, Evo 5 and Evo 6, fitted with a 4G63T engine, but in India, the Lancer was offered with a 1.5L petrol or a 1.8L petro with 85hp to 100hp. And it went on sale from 1998 to 2006 with many units sold in 3 different variants in the Indian market, so currently, you can find these in the pre-owned market starting from ₹75,000 to ₹2 Lakh and to properly tune it, there are many parts and workshops available which can make your standard Lancer into a sports car killer, but if you have ₹6 Lakh to ₹8 Lakh lying around, you can convert your Lancer into a Lancer Evo with a 4G63T under the hood and an all-wheel-drive setup, you can even go rallying with it if you fancy that or else you can convert it to an Evo for the streets and depending upon the upgrades and tune, it can easily push out 300hp to 600hp+.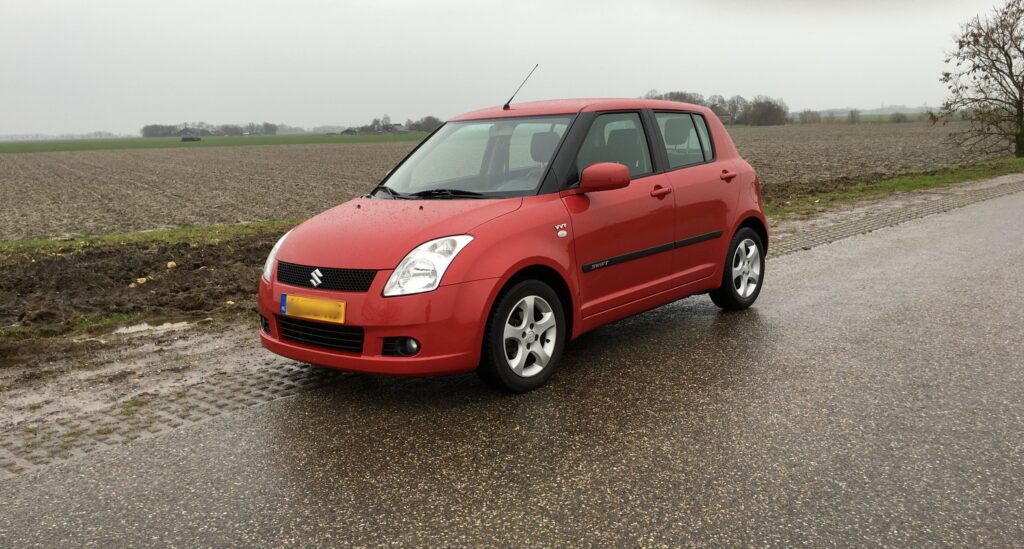 2005-2010 Maruti Suzuki Swift
When Maruti Suzuki came up with the 800 or Zen, they were made according to what Indian families wanted, but when Maruti Suzuki launched Swift in 2005, it was the car which could be your regular family car but with a fun factor under its hood, the 1.3L G13B petrol engine with 95hp, which was enough back then to give you the thrill of driving in your dad's car and that changed the hatchback game in India completely, and not only on the Indian roads but the Swift was also shining in the Indian motorsport events like the Himalayan Rally, and that's why it has also been considered as a good tuner car in a budget today because you can now find these between ₹1 Lakh to ₹2 Lakh and for the tuning you can upgrade the intercooler, upgrade the headers and the exhaust manifolds but for a bigger jump in the power you can slap a turbo from Gareet or from any other reputed brand, which can give you an output of 170hp to 200+, which makes its accelerate even more quicker and makes it more fun-to-drive, and for installing the turbo along with map and mods, it can cost you 2-3 Lakhs more over the standard cost of the car, which is not that expensive because you will get double the power in a family hatchback who's main goal is to seat 4 people comfortably.