Aston Martin always brings a bit of spice to the table when launching a car. And why won't they? A Marquis British motorsport brand stooped in history always has a bit of something special about it even if it is emotionally special as well as maybe not the best in technological advancement. But maybe the Aston Martin DB-12 isn't that. It has created a lot of noise around it but it has logical substance to back itself too. Let's dive deep into what we think is a mild but crucial update from the Gaydon Boys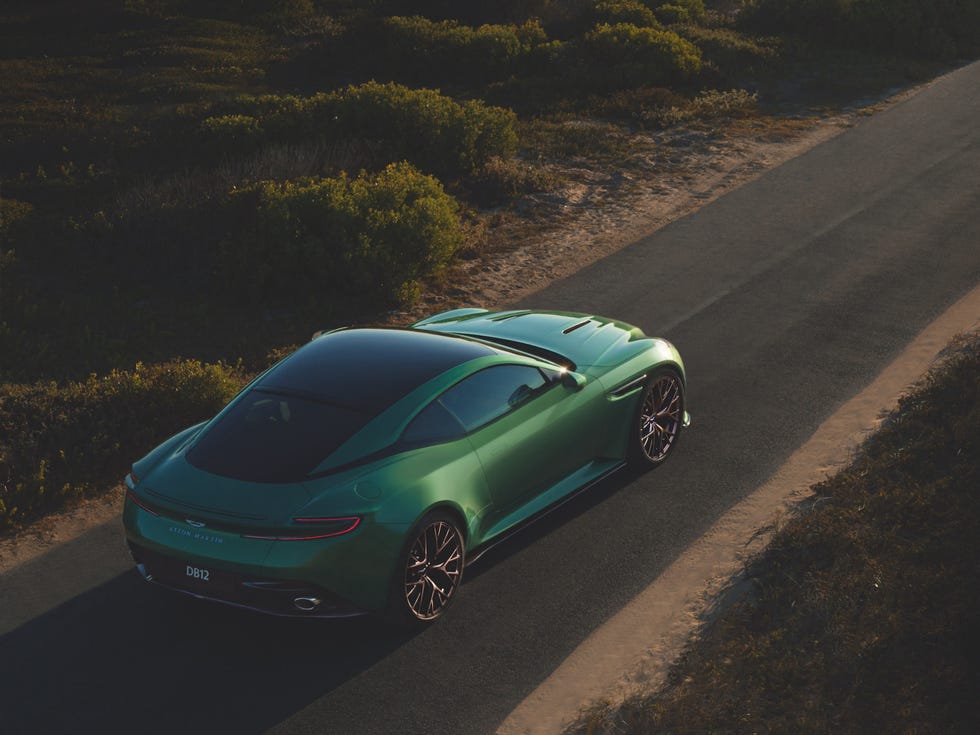 Aston Martin has termed the DB-12 a "super tourer" rather than a "grand tourer". It is pure marketing jargon to signify that this update is more of a revolution rather than what it is an evolution. But this is what also angers us. An evolution called an evolution does mean a lot more and it wouldn't have mattered even if it was climbing the famous David Brown lineage. But you cannot ignore that this super tourer is an amazing looker.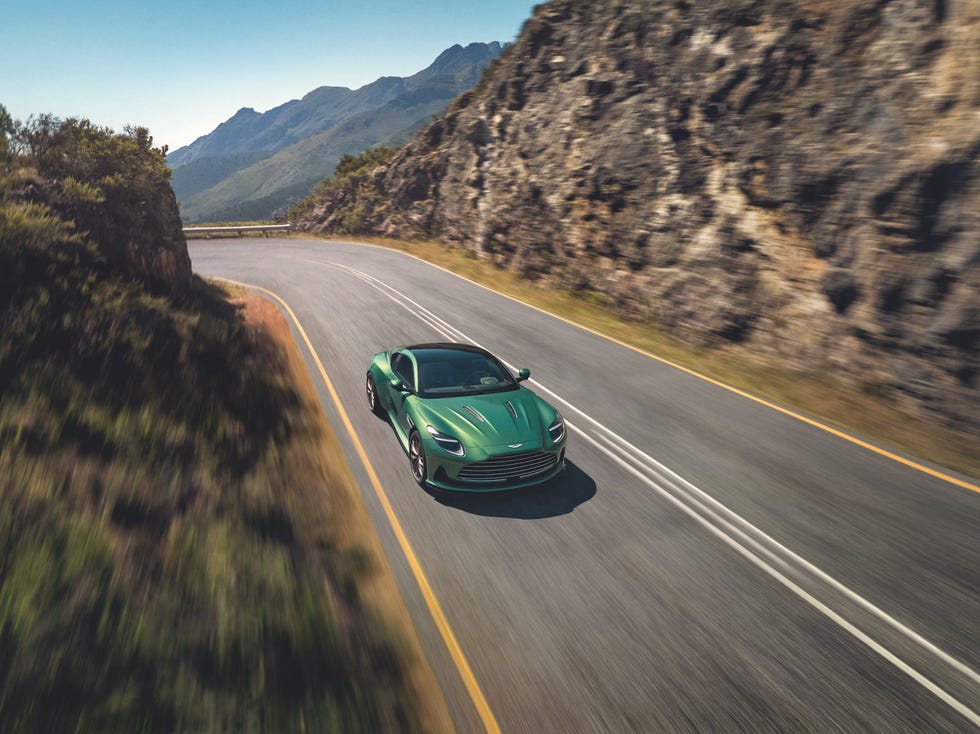 The DB-12 can borrow styling cues from the flagship DBS Superleggera as well as keep some of that DB-11 charm within to give us a stunning overall package which is muscular as well as elegant. This is thanks to a bigger grille, swept-back taillights as well as smaller frameless mirrors. The car also has a wider front and rear track by 0.2 and 0.9 inches respectively. On the nose is also a new Aston Martin Wings Logo which only beautifies what is a stellar design.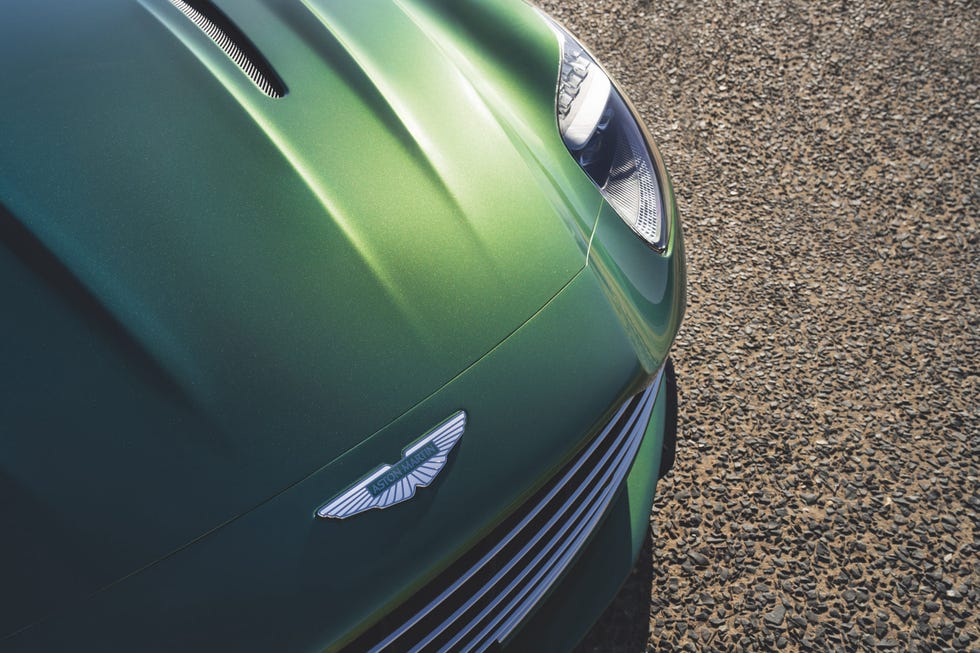 The latest DB model sadly says goodbye to the 5.2-litre V12 and in its place is a Mercedes AMG-derived 4.0-litre twin turbo V8. Sure we may miss the 12-cylinder smoothness but if we come to think about it, the V12 of Aston Martin didn't particularly give the car a different sound. It was a muted setup so the buyers if they are prior owners may not notice a difference.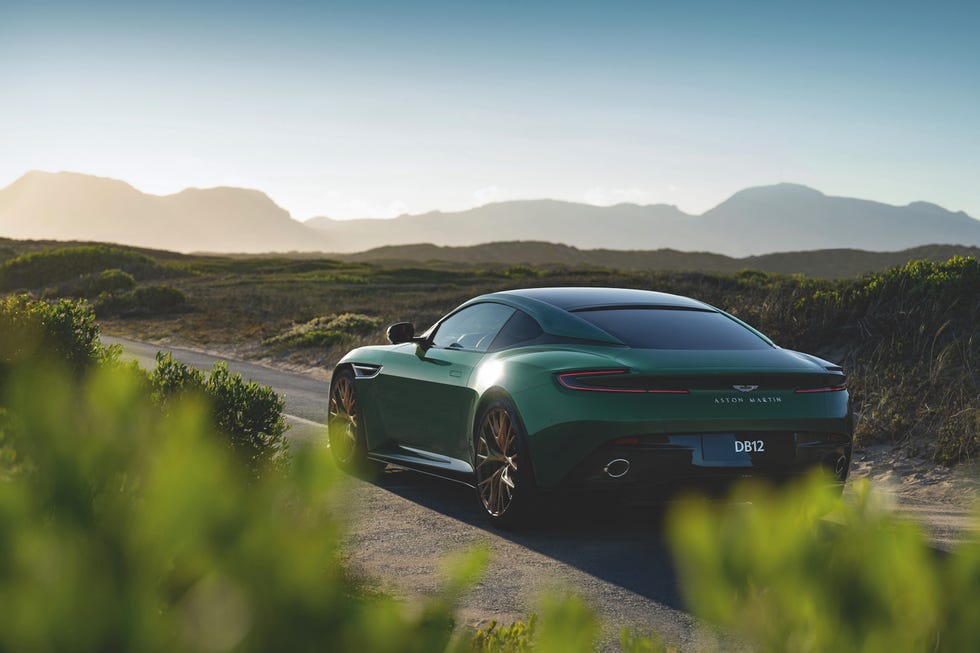 However, they will notice a difference in power as the new engine produces a whopping 671Hp and 800Nm of torque. It claims a 0-100 time of 3.5 Seconds. This was able to happen by adding larger turbos, revising the compression ratios and a completely overhauled cooling system which boosted the overall efficiency of the powertrain. It sends the power to the rear wheels via an eight-speed automatic gearbox which now has a shorter final drive ratio. All this helps the DB-12 achieve a top speed of 202 Mph or 325 km/h!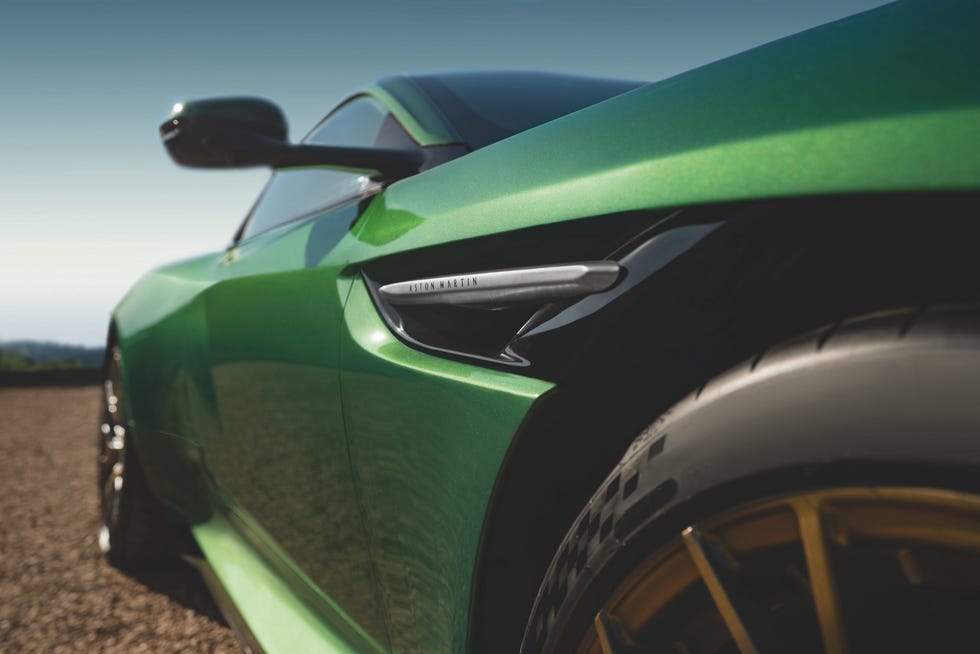 There are also suspension revisions like firmer anti-roll bars and an updated set of Aston Martin Adaptive dampers which will go a long way in helping the DB-12 scan roads better and provide a better ride. There is the introduction of an electronic rear differential which can go fully open to fully locked. The improvements also come in the steering and handling department which is in part due to an updated steering column which will improve feel. The car will be able to stop with a set of standard 15.7-inch front and 14.2-inch rear cast iron rotors. A brake booster has been added to increase the pedal feel and for the George Russells and Lance Strolls of the world who want peak performance, they can opt for the godly carbon ceramic setup which will shave about 27 kg of unsprung mass. The car will be sporting pairs of Michelin Pilot Sport S 5 Summer tires size 275/35R-21 in the front and 315/30R-21 in the rear.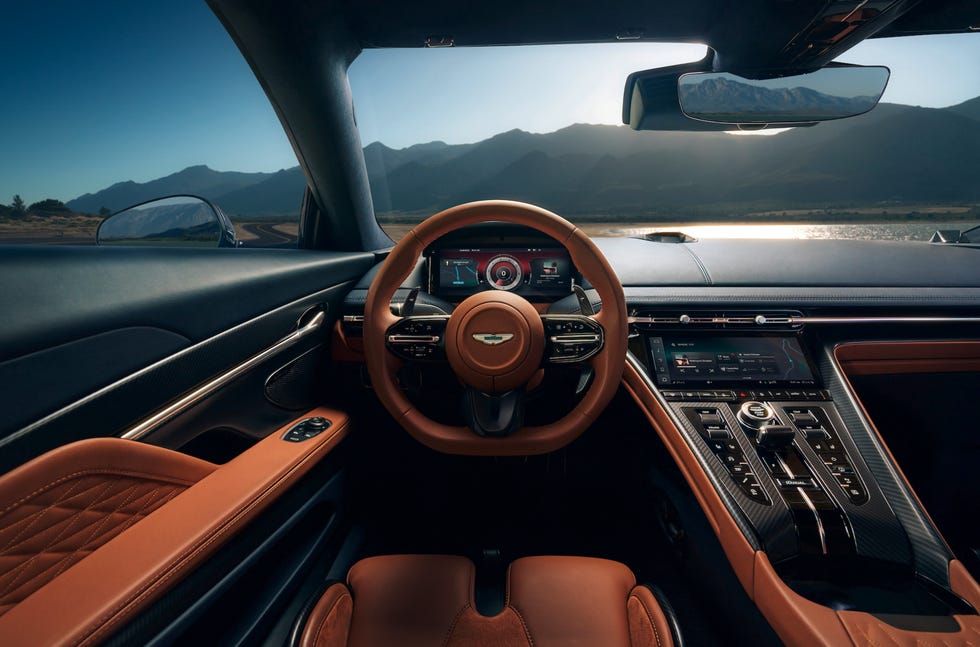 But a grand tourer let alone a super tourer is judged by its interior and for the first time Aston Martin follows form with function inside it. Don't get me wrong, Aston interiors are beautiful no matter what. That innate feel of a British luxury barge is always there but borrowing the last generation of Mercedes' MBUX infotainment system wasn't cutting for a luxury car buyer, especially in India. Here, because of import duties and whatnot, the cars were a lot more expensive and the latest BMWs, Audis and Mercedes were able to give more luxury features for less price. This is why the DBX even after coating the infotainment well wasn't the first choice of the buyers of an RSQ8 or Lamborghini Urus even if it was better looking and a better statement maker.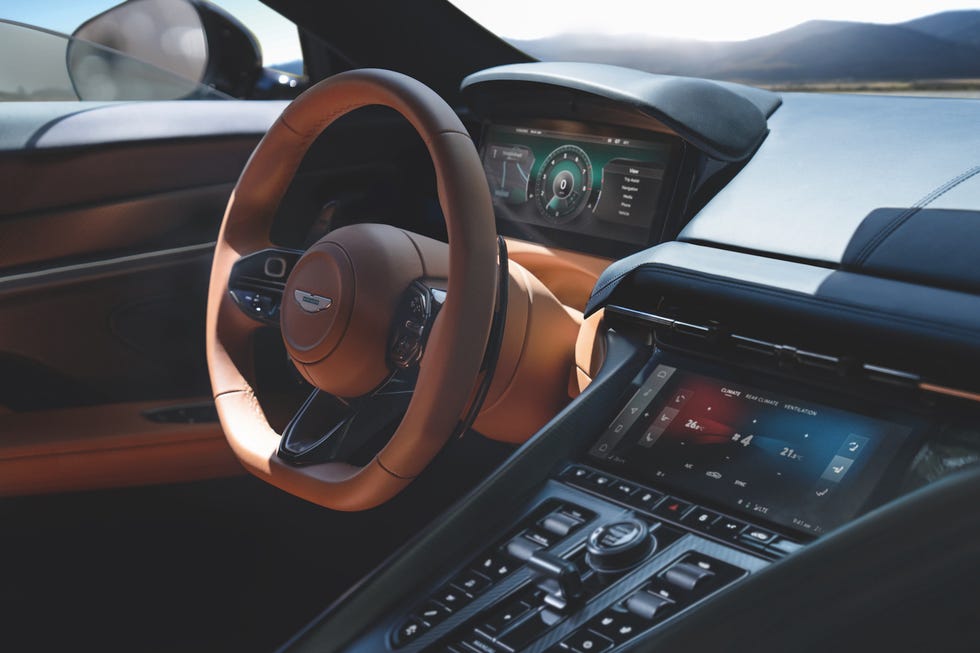 Aston DB-12 however has had significant development done to it to come with an in-house infotainment system. It offers wireless Apple car play and Android Auto as well as over-the-air update-receiving capability. By the looks of it, it is looking like it is a good interface and a slick one at that. The introduction of the Aston Martin mobile app which will provide vehicle-specific content as well as subscription services, three of which are free for the first three years, is a welcomed change and is showing dedication to providing quality-of-life upgrades. If to say anything else about the interior, the new gear knob is beautiful and the centre controls are oh-so-satisfying to view and probably even to touch.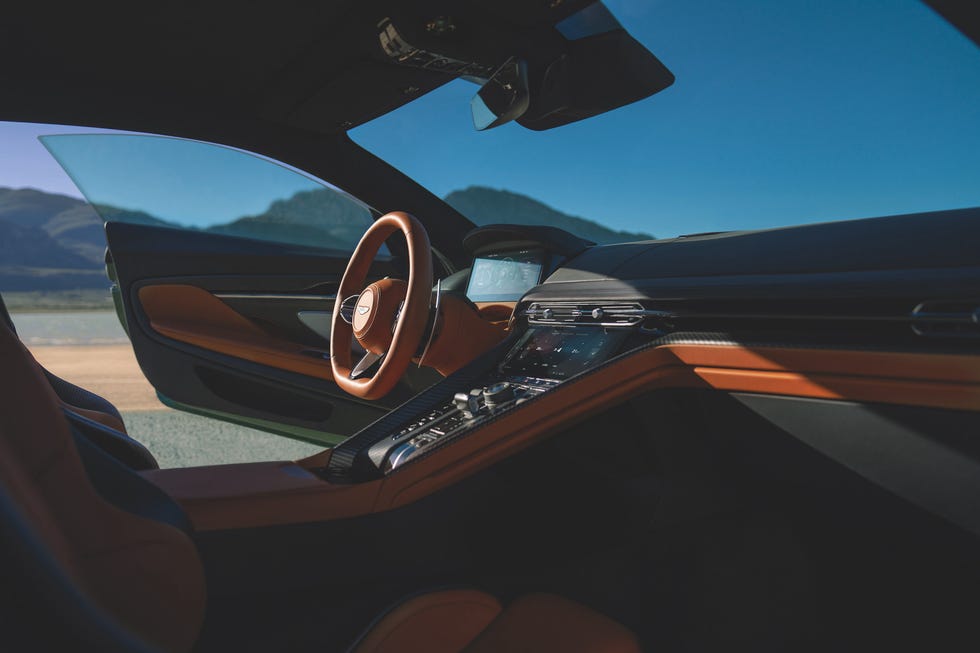 The new steering wheel sure gives the car a more active and recharged look and I can't wait for customers to customize this interior with Aston's Q division. This is a very expensive option but often helps a lot in increasing Aston Martin's appeal which a German brand simply could not match. The pricing is rumoured to be close to 2.3 crores in the international market and expect it to be close to 5 crores when it is launched in India. That is a hefty price tag but it isn't a whole lot more expensive than its predecessor.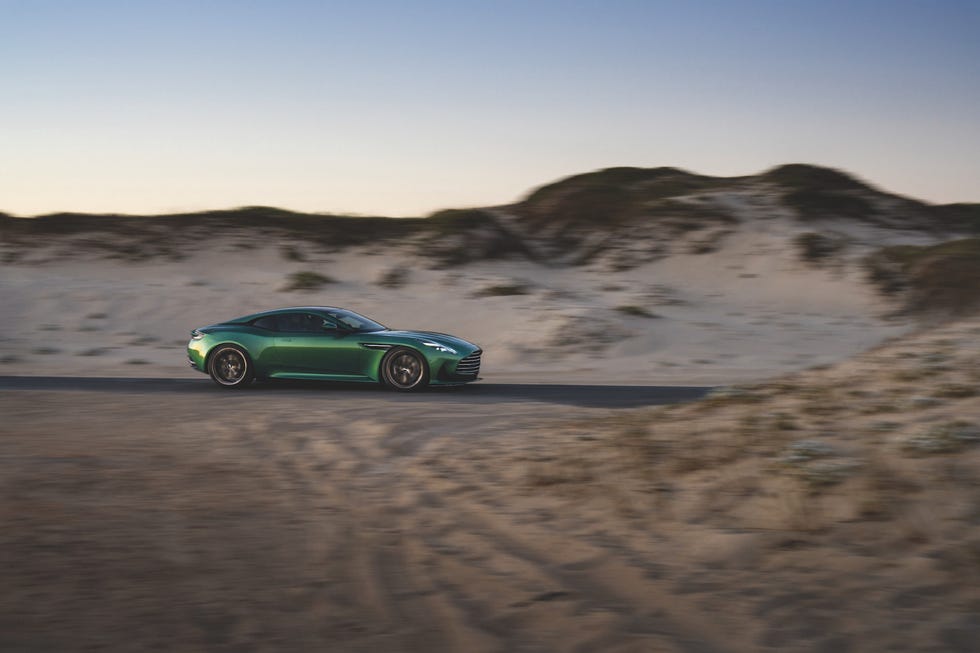 The upgrades to this model have been worth it for a supercar/super touring buyer and bring something a lot more aesthetic and a lot more accepting into the market so Good job Aston! Lawrence Stroll had said at the beginning of 2022 that Aston needs to have luxury car technology to compete and very much has delivered on their promise. It will be interesting to see how the corporate financial statements are after this car's introduction and if they can sustain the hype post-launch. We hope Aston Martin can successfully use the F1 success to increase sales as well as share the values of the brand. James Bond's favourite drink is a Martini Shaken not stirred but the DB-12 is a Martini Stirred not shaken but still will be Bond's first choice if they decided to cast another Aston.