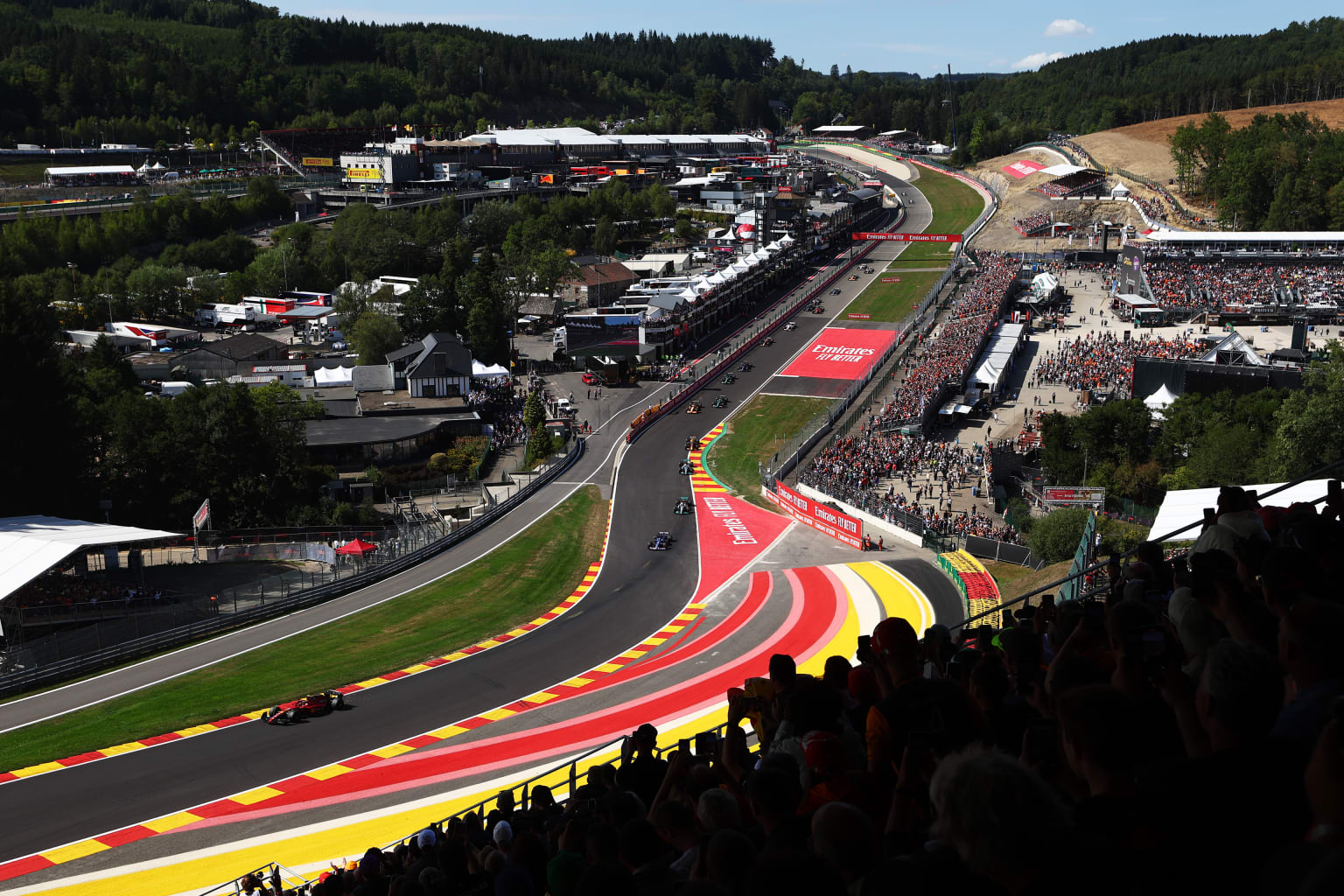 The 2023 Belgian Grand Prix was pretty much similar to any other race in 2023 where the flying Dutchman took the victory at everyone's favourite racetrack after a grid penalty which dropped him to P6. The fact that no one is even talking about it looks very under-appreciative but the truth is that Max's Driving is Speechless. His unreal racing IQ has only made the sort boring but as a driver, he has amazed and garnered fans worldwide. Let's have a look at how this win gives a rough shape to the rest of the season just after the summer break.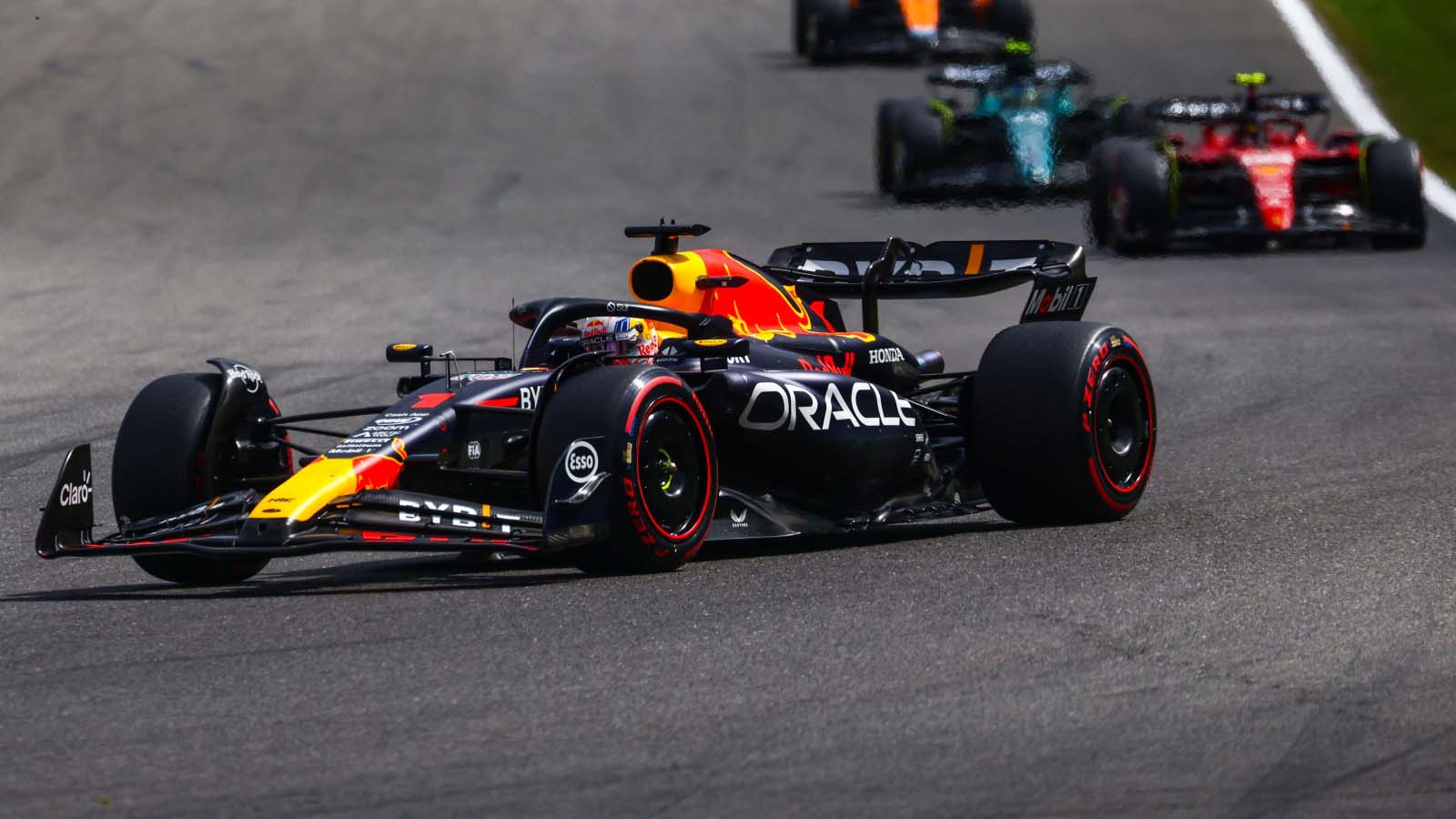 The Dutch National Anthem has become a familiar symphony these days as Max continues his unreal winning streak. He has won 8 races in a row and his consistency is Ridiculous. It all began in 2021 after that Balls to the Walls title battle where he didn't finish below P2 aside from Hungary where Bottas went bowling. Since then, a record-breaking 15 wins came and Max was the guy who made it look easy when it wasn't. Since then, it's been pretty much the same story. Whilst he was suffering with some problems early on with Checo getting the better of him scoring 2 wins. Well, since Miami, Max is untouchable. And now he can very well beat Sebastian Vettel's record of 9 wins in a row let alone match it at his 2nd home race in Zandvoort. Something else he broke was his trophy.. for the 2nd Time!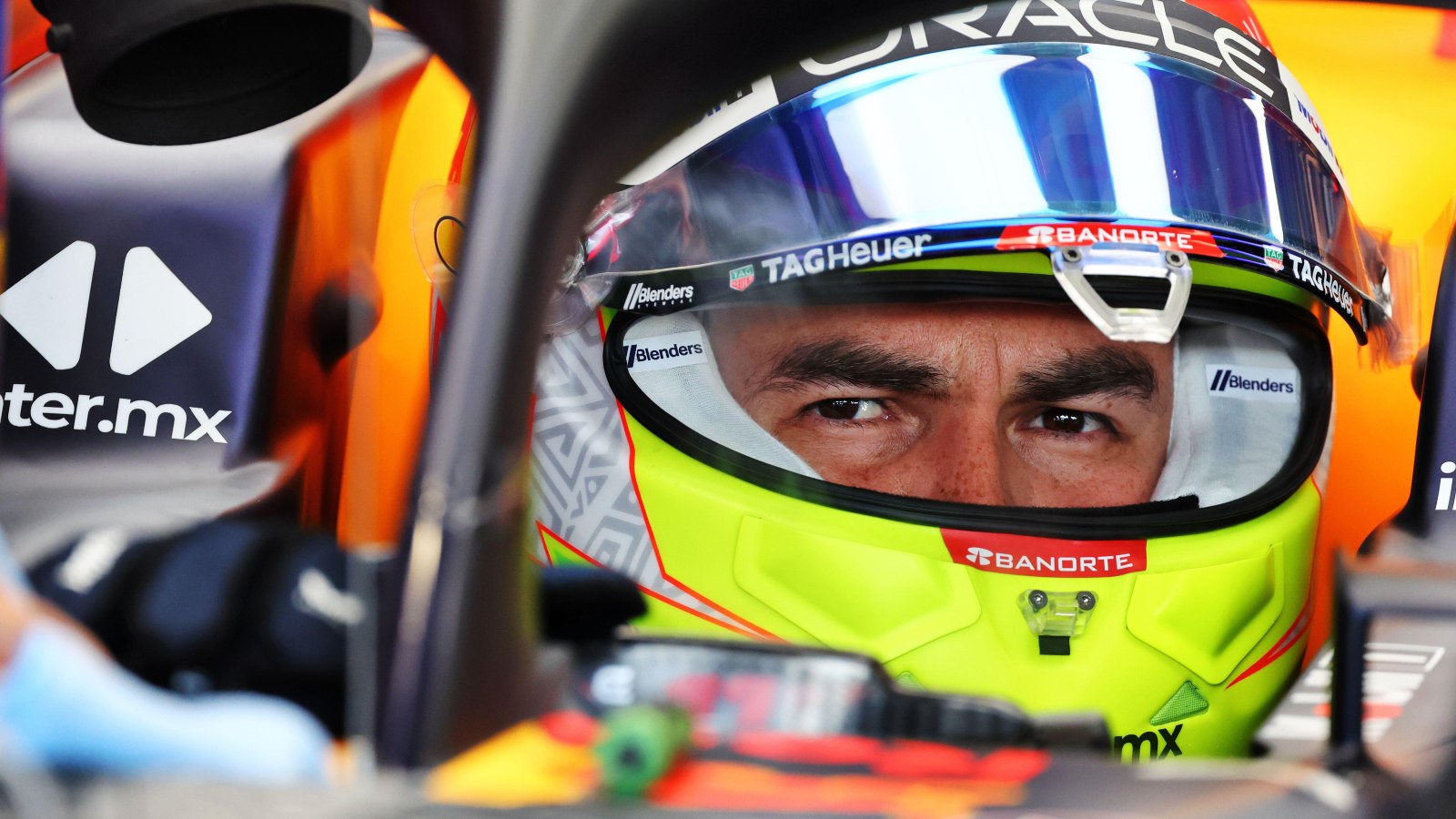 Sergio Perez is the other guy who finally had his best finish since Miami GP in May. A statistic says Sergio has overtaken 40 cars. It looks good but the fact is that he has simply failed to qualify well. But we believe the pressure of a confident smiling Aussie has channelled well through the Mexican. Talking of him, it wasn't the best performance from Ricciardo as his teammate Tsunoda scored a point driving Alphatauri to its best position yet for some very significant time in the dizzying heights of P6 and totalled 3 points for the Faenza-based outfit which currently sits last in the constructor's standings. It can also be said that Ricciardo was overtaking but was constantly stuck in DRS trains and at least we can say Ricci Bobby makes moves and his Hungarian GP result does seem very commendable.
The rest of the grid was very competent and did the most to make the race a good one. There were fights including at the start when Oscar Piastri had to battle an ill-fated move by Carlos Sainz Jr into La Source. Sadly, both of them came worse and a little bit like in the sprint race which gave damage to Checo's sidepod by Lewis into stavelot corners. However, Lewis was given a 5-second penalty and Carlos wasn't as he pretty much toyed in the back and was getting overtaken by Logan Sargeant of all people. In terms of Mclaren, they went for a setup which was high on downforce which meant they were really good in the wet as seen by Oscar Piastri's Sprint Race Podium. But as soon as dry conditions hit, they were nowhere but still Lando managed to finish in P7 which was a really good effort. In terms of Alpine, they haven't improved much and even after Gasly's P3 in the sprint race, it is clear they are struggling to score more points.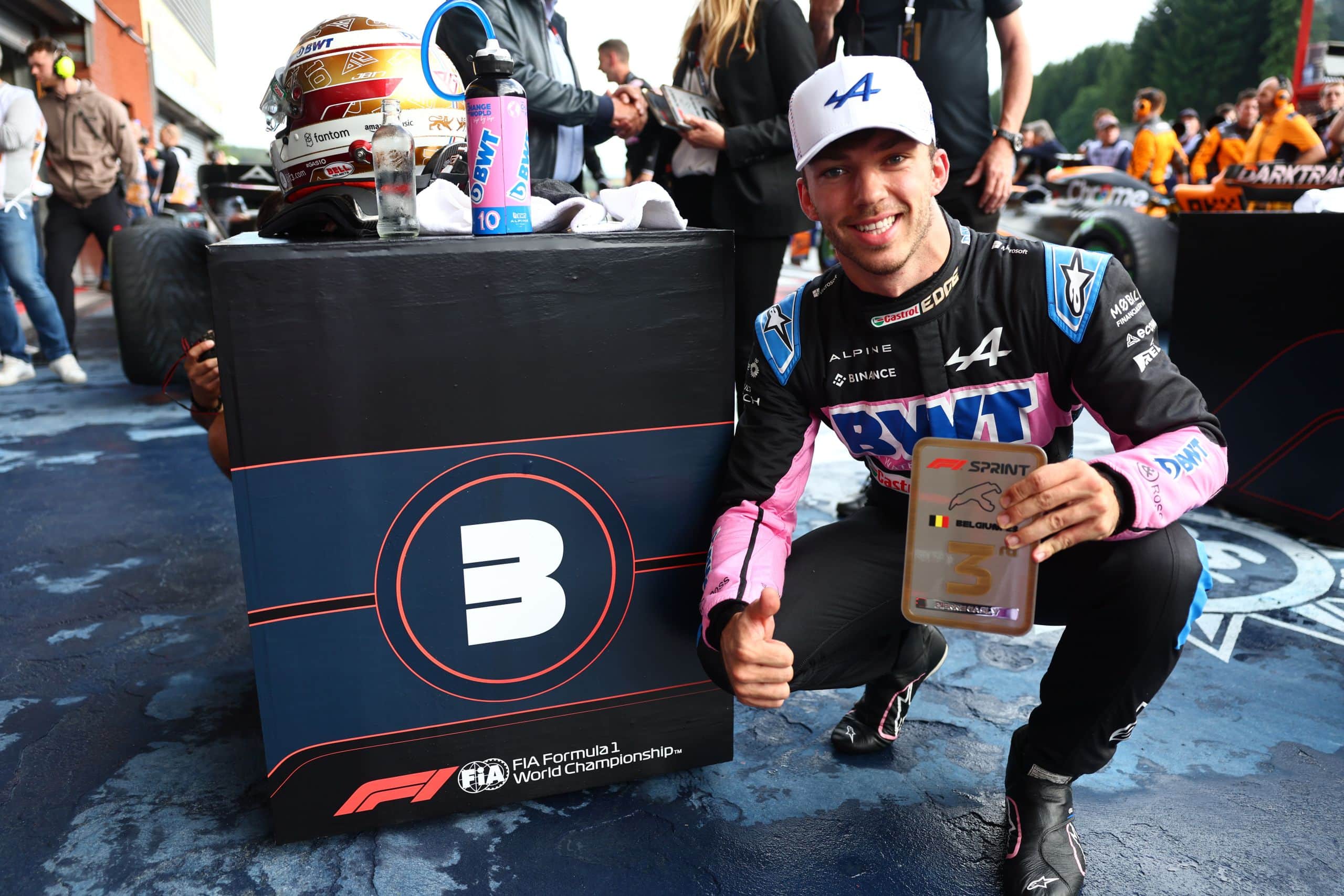 And how can we not talk about Ferrari Mess Up? Carlos continued in P19 for god knows what reason when he should've saved that mileage for the next races. Guess we will never know. Aston Martin secured a P5 finish with Lewis in P4 who scored the fastest lap on the last lap which intensifies the battle for P3 in the driver's standings. Charles Leclerc took the final podium spot with P3 which is his 3rd of the season and shows that he has failed to win from his last 9 pole spots. Ouch! George Russell also had a good race to finish in P6. Sadly, the other Aston Martin of Lance Stroll only managed P9 which makes him the driver to not finish 8th or higher in the last 5 races with very much the 2nd quickest car for most of the season and the Top 3 car in the last few races because Pirelli Tyre changes have halted the rapid growth of the Silverstone based outfit. However, it is an inspired drive by Fernando who crashed in a Sprint race which says we can stay hooked for more podiums in future.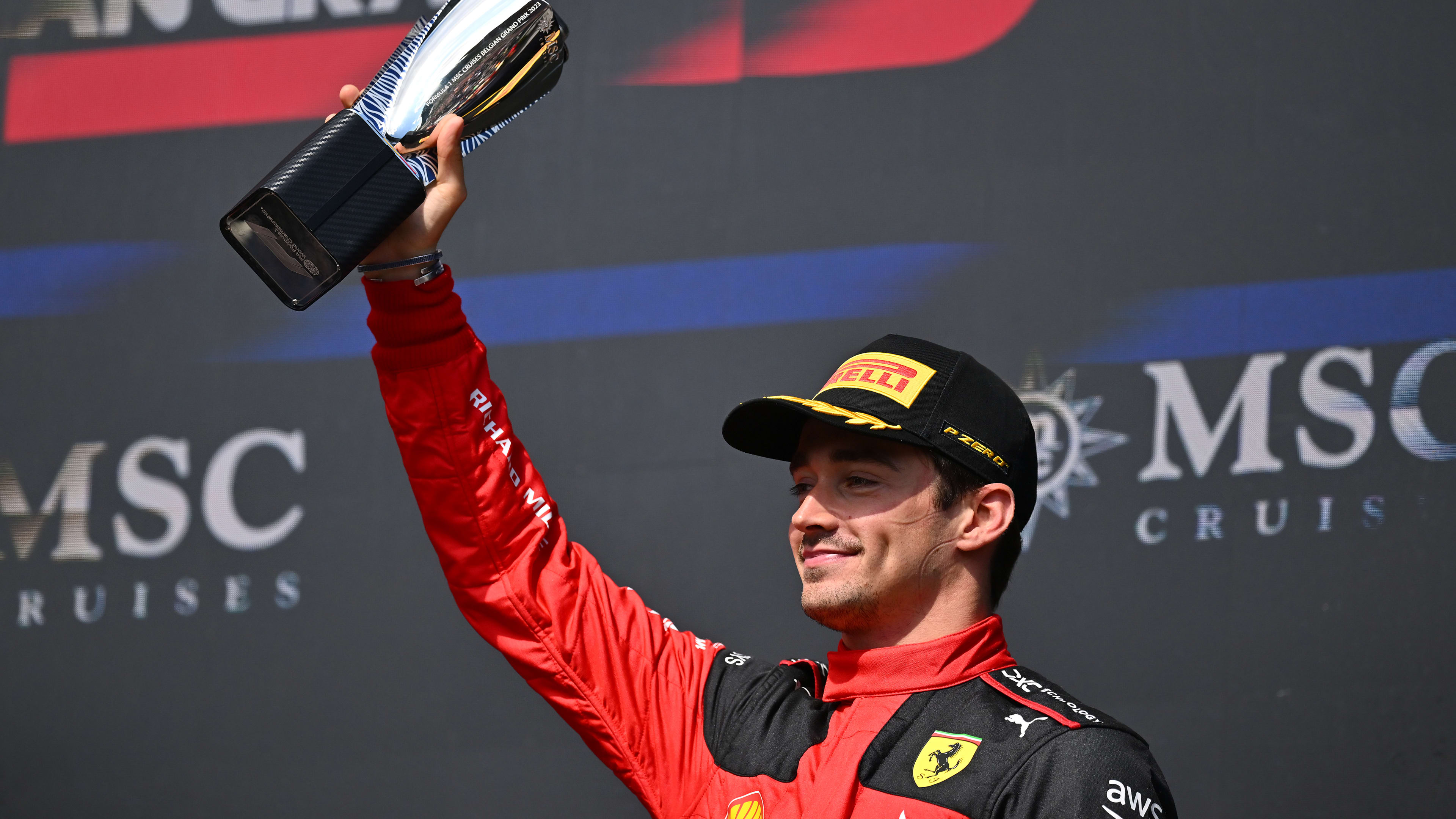 Not to mention the absolute dominance of Redbull, it is their 12th straight win and they've beaten the record of Mclaren Now. Goes to show why Redbull is looking and feeling even more dominant than when Mercedes were dominating. That brings an end to a snoozefest of a season which is total domination. It does give us a few more questions in terms of how Alpine is going to function now that their Team Principal Otmar Szafnauer and Technical Director Alan Permaine have departed. Also, what is the realistic chance that the top teams will be challenging for a win? Monaco was the last time we had hope and even that was with luck on a peculiar circuit. When will we see the progression? Considering the current pace, it is looking like Mercedes, Mclaren, and even Aston Martin when they bring their major upgrade which they haven't done until now, could challenge for a win and maybe even get one. The only reason I haven't included Ferrari is because they still need to prove to me that they could be a competent team which could do more than just score poles and 3 podiums. On pure pace, they should've chipped a couple but haven't looked anywhere near so waiting for the funny Frenchman Fred Vasseur to iron the things in Maranello well! Overall, this win didn't feel too boring, especially with Sas Gianpiero Lambiase showing with Max Verstappen!