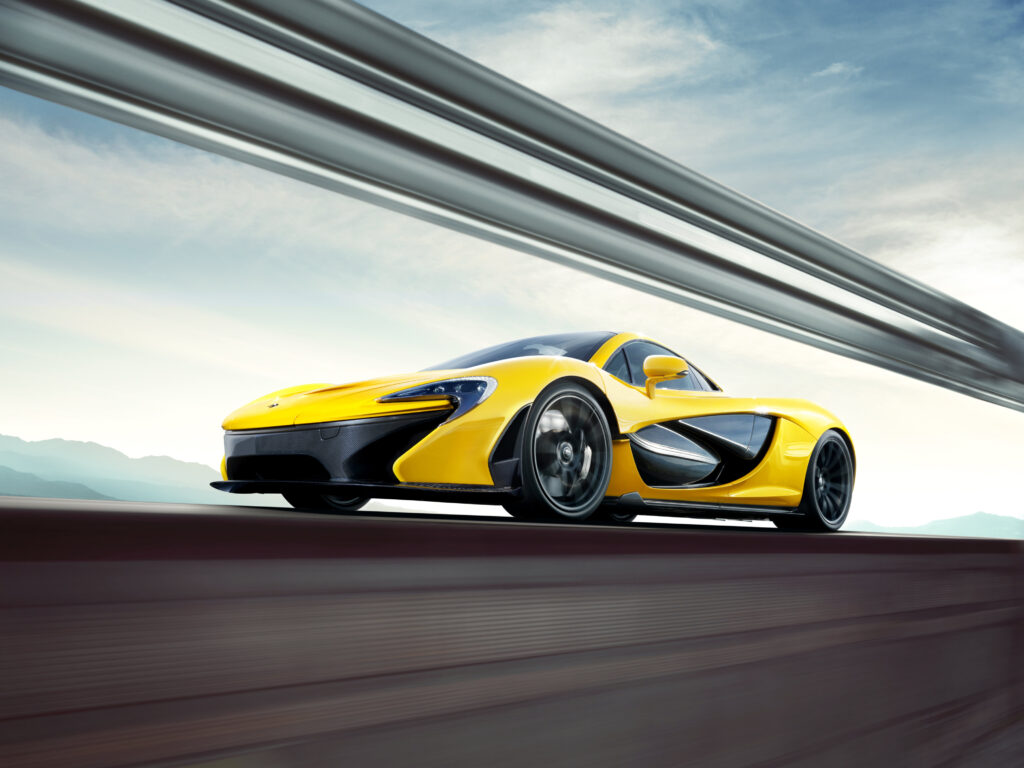 The McLaren F1 was designed and made to be the ultimate road car with a 6.1L naturally aspirated V12 with rear-wheel-drive, with no electronic safety aids like ABS or traction control, but was still felt stable at high speeds, and it didn't feel scary at any point while driving. But in 2013, McLaren revealed the P1, the successor of the legendary F1. As Gordon wanted the F1 to be the ultimate road car, whilst developing the P1, McLaren was solely focused towards Formula 1 and GT3 racing because they needed the P1 to be purely track-focused, which was also meant to be driven comfortably on public roads, but also following the roots of the F1 to be as lightweight as possible. But there was a big catch when you wanted to push the P1 to its full potential, it meant to scare the poop out of you because being lightweight as a hatchback with the power of a hypercar and with rear-wheel-drive, to push it at high-speed corners, you have to be alive sub-consciously and have to keep your race witchcrafts brushed up to handle it.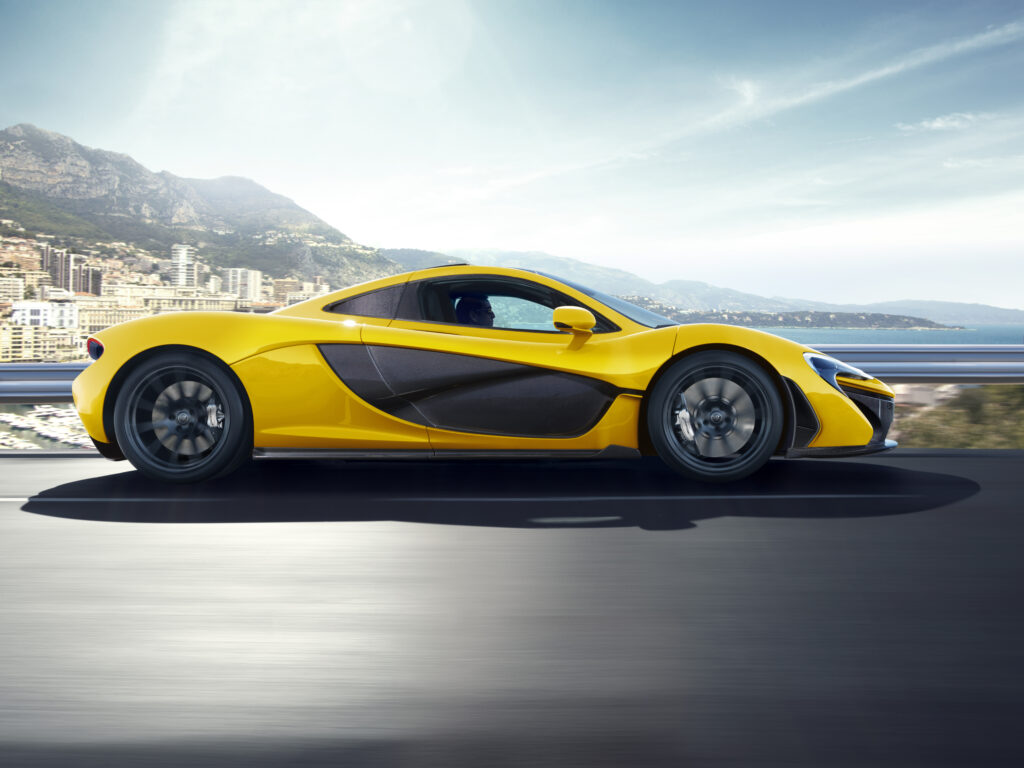 To keep the P1 as lightweight as Christian Bale in The Machinist, McLaren built the entire monocoque chassis, which McLaren calls Monocage, made out of carbon fibre, several aero panels underneath and over the body of the P1 such as the giant diffuser at the back also made out of carbon fibre, McLaren kept the glass on the windows only 3.5mm thicker and 1.5mm thinner than normal road cars, and to shed more weight McLaren had designed the P1 in way that it uses less adhesive and bolts to keep it all together. All this results in a DIN weight of 1,490kg, which makes it 398kg lighter than the Bugatti Veyron.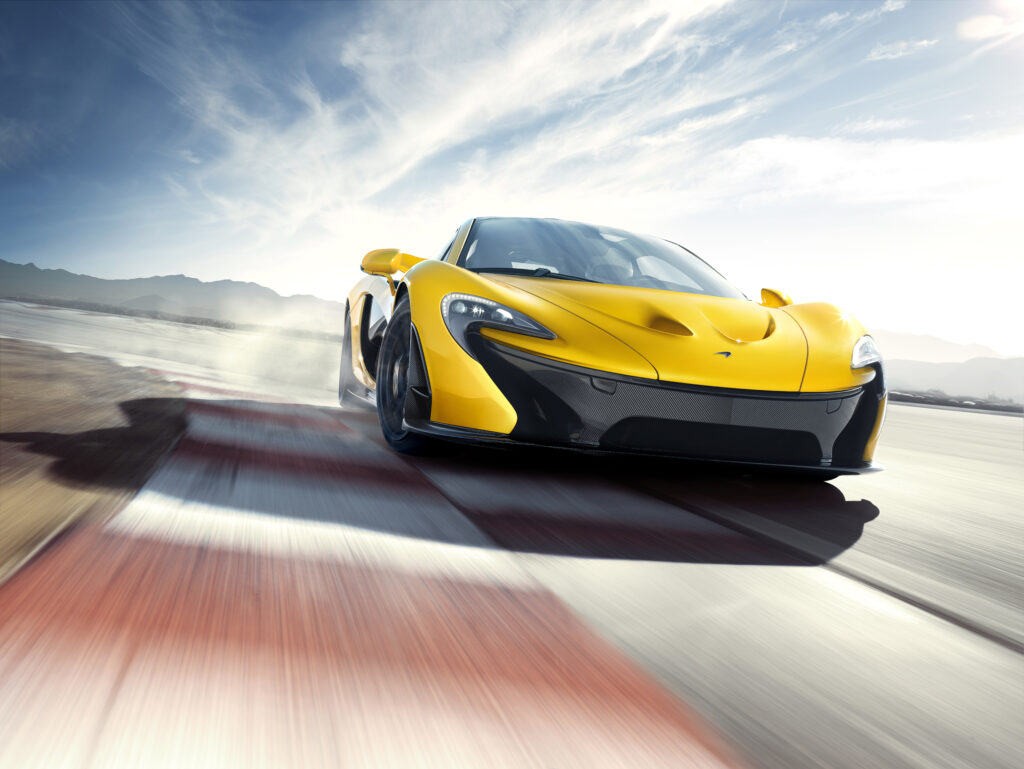 Powering the P1 is a 3.8L twin-turbo V8 hybrid, able to put out 903hp and 900Nm of peak torque with an electronically limited top speed of 350kph and can do 0-100kph in 2.8 seconds, which means, as it is lighter than the Veyron, it was also low in power than the Veyron as well because as Veyron got 2 more turbos and 8 more cylinders than the P1, it pushes out more power than the P1 but Veyron's power only lasts till straight line speeds and McLaren P1 shines when it comes to high-speed corners. After all, as it was solely inspired by Formula 1 and GT3 racing, to make the P1 handle like a proper race car, McLaren used techniques like RCC or RaceActive Chassis Control, with that they also used techniques like active aerodynamics and adjustable suspension, which are currently banned in Formula 1, with that they also equipped the P1 with a technology which is currently used in Formula 1, DRS or Drag Reduction System, which helps the P1 to produce 600kg of downforce at a top-speed of 257kph, which makes it quicker on the straights than some modern supercars to date and on electric-only mode, you can drive it for 11km on a single charge.
While making P1 the most aerodynamically advanced car possible, McLaren didn't mess with its design because the whole body of the P1 is sculpted as a piece of art with beautiful flowing lines and panels, which also serves the purpose to keep it stuck to the ground while you are hooning around with it on a race track. It sits on lightweight wheels with 19″ on the front and 20″ at the rear, wrapped around Pirelli P-Zero Trofeo Rs and for better stopping power, the P1 is equipped with bespoke discs and callipers by Akebono, which also develops brakes for Formula 1 cars, and that makes P1 reach from 100-0kph in just 30.2 meters.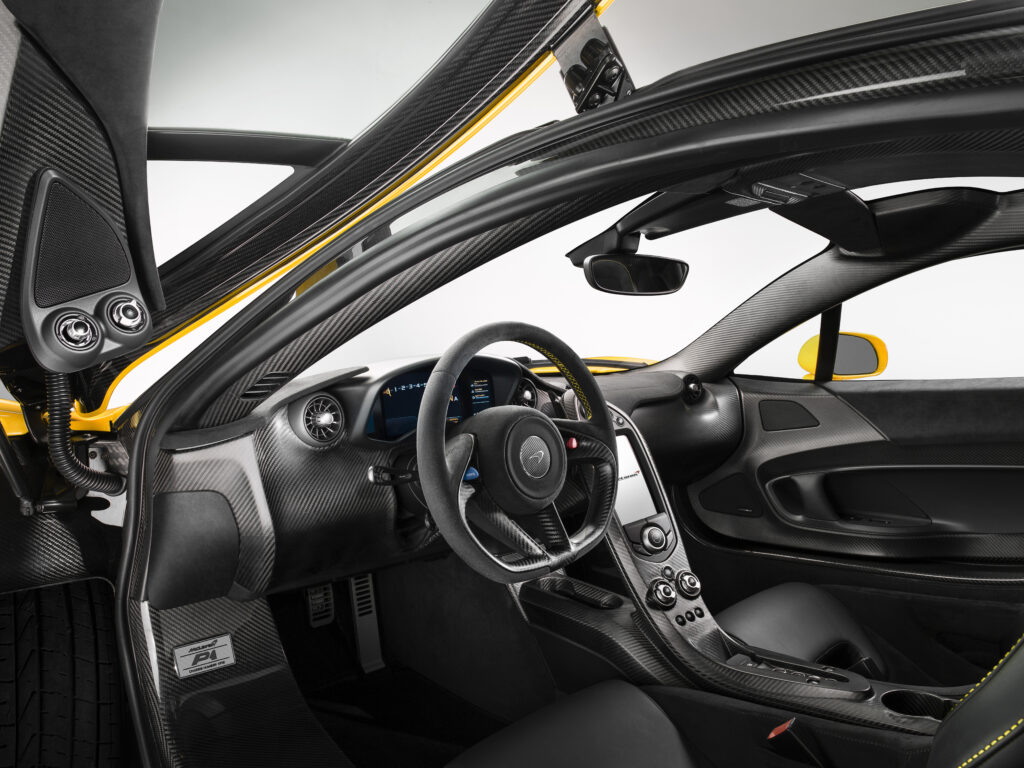 To shed some more weight, McLaren has kept the P1's interior as hollow as possible, like only the seats, steering wheel and upper part of the dash are wrapped in leather and Alcantara, deletion of the glove box, and the rest of the interior is fully exposed carbon bubble, but to be used on public roads it gets proper interior layout like a modern city car, like climate control, a digital driver's display, an infotainment system with navigation and media and cup holders.
There are automakers across the world who have produced hypercars by defining them in their own way like Bugatti's definition of a hypercar is a production car capable of achieving ridiculous top speed records, Pagani's definition of a hypercar is where art meets high-performance engineering, but the correct meaning of a hypercar is a lightweight car, with its significant weight comes from its aerodynamically advanced body which helps it to be stable at high speeds and will also make you feel that you are about to die when you push it to its potential but will also help brush up your driving skills to help you become a better driver, that's what the McLaren P1 is, a hypercar in true sense.