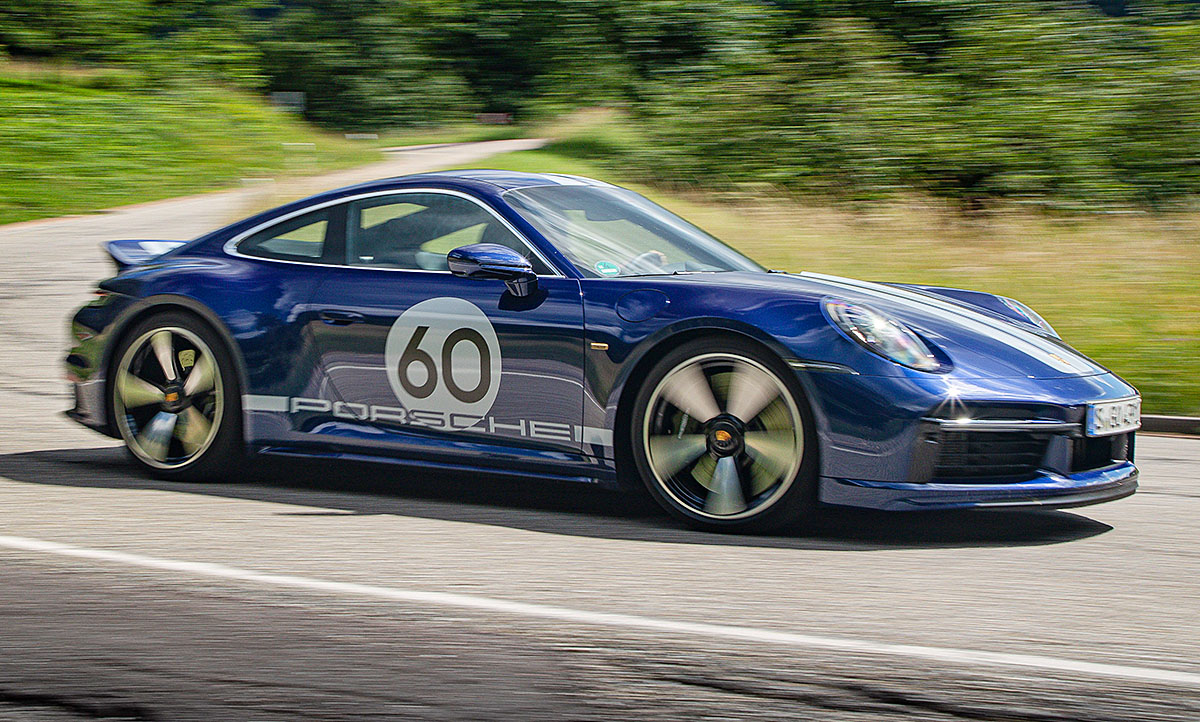 Porsche has just launched 2 very special models to add to their extensive 911 S/T. To explain in short, the 911 S/T is a glorified version of the 911 GT3 Touring and more similar in ethos to a 911R. But the 911 Sport Classic is a sporty version of the 911 Turbo S. Even if these cars belong in the 911 line-up, they are vastly different underneath. One of the main changes is that the engine in the Sport Classic is Turbocharged and the engine in the 911 S/T is Naturally Aspirated. So it is the classic NA vs. Turbo Battle so which one is conclusively better? Let's Find Out through these mildly professional and very opinionated viewpoints.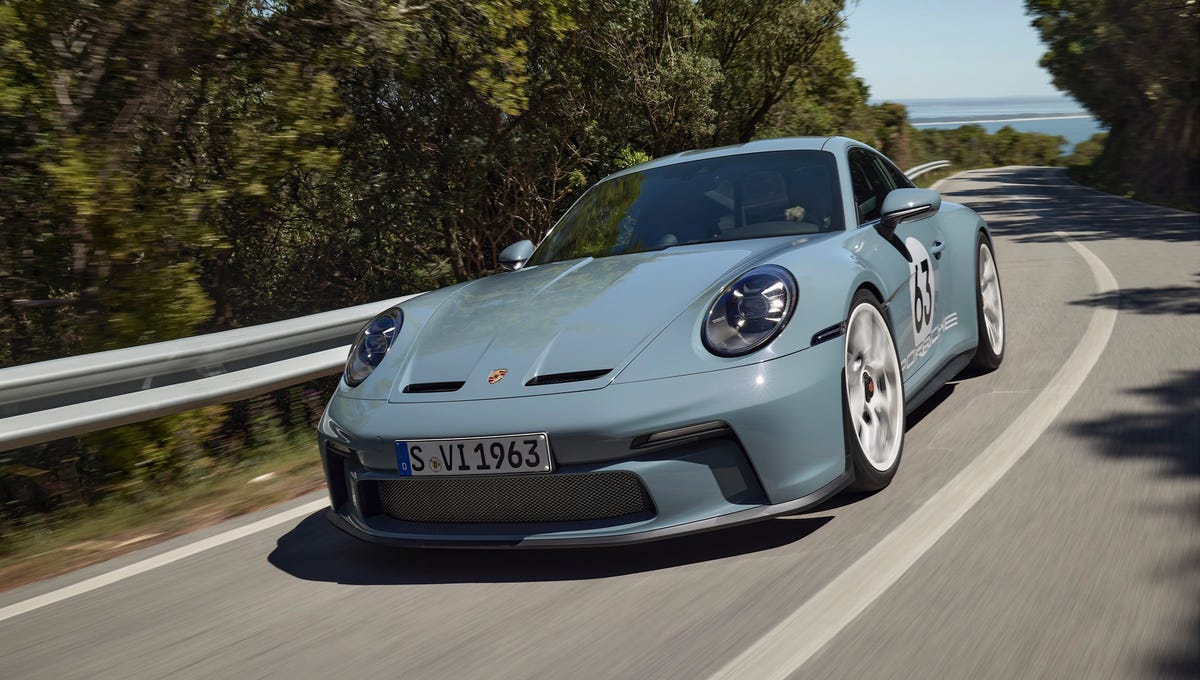 We'll start by looking at the latest car launched and that is The Porsche 911 S/T. Like we said earlier it is the glorified version of the Porsche 911 GT3 Touring. If you were to believe Porsche it is based on the 911 S of the 1960s which makes sense because it is the 60th Anniversary of the 911. In terms of changes, it has got quite a few changes on the exterior as well as through the chassis with the use of lightweight materials such as carbon fibre, magnesium, and lightweight glass. To give the car its Unique Selling Point, the purest form of driving, it has reduced sound insulation so you can feel the car. We're not sure whether we would need that in India. There is a similarity between 911 S/T and 992 GT3RS and that is the engine. At heart, it is the same 4.0 Litre Flat Six engine producing 525 Hp and 465 Nm of torque. The best part is this engine is available with a Manual Transmission, and a 6-speed transmission which makes it the most powerful Naturally Aspirated Manual 911 which sends the car from 0-100 km/h in just 3.7 seconds. Of course, the 7-speed PDK is also available which will send the car to the dizzying heights of top speed of 300 km/h in a quicker time. The best part is that even the GT3RS is not available with a manual. A Special Heritage Design Package is offered which adds the same livery of the 1960s 911 S which was a metallic blue as well as magnesium wheels (unique to S/T as it is standard).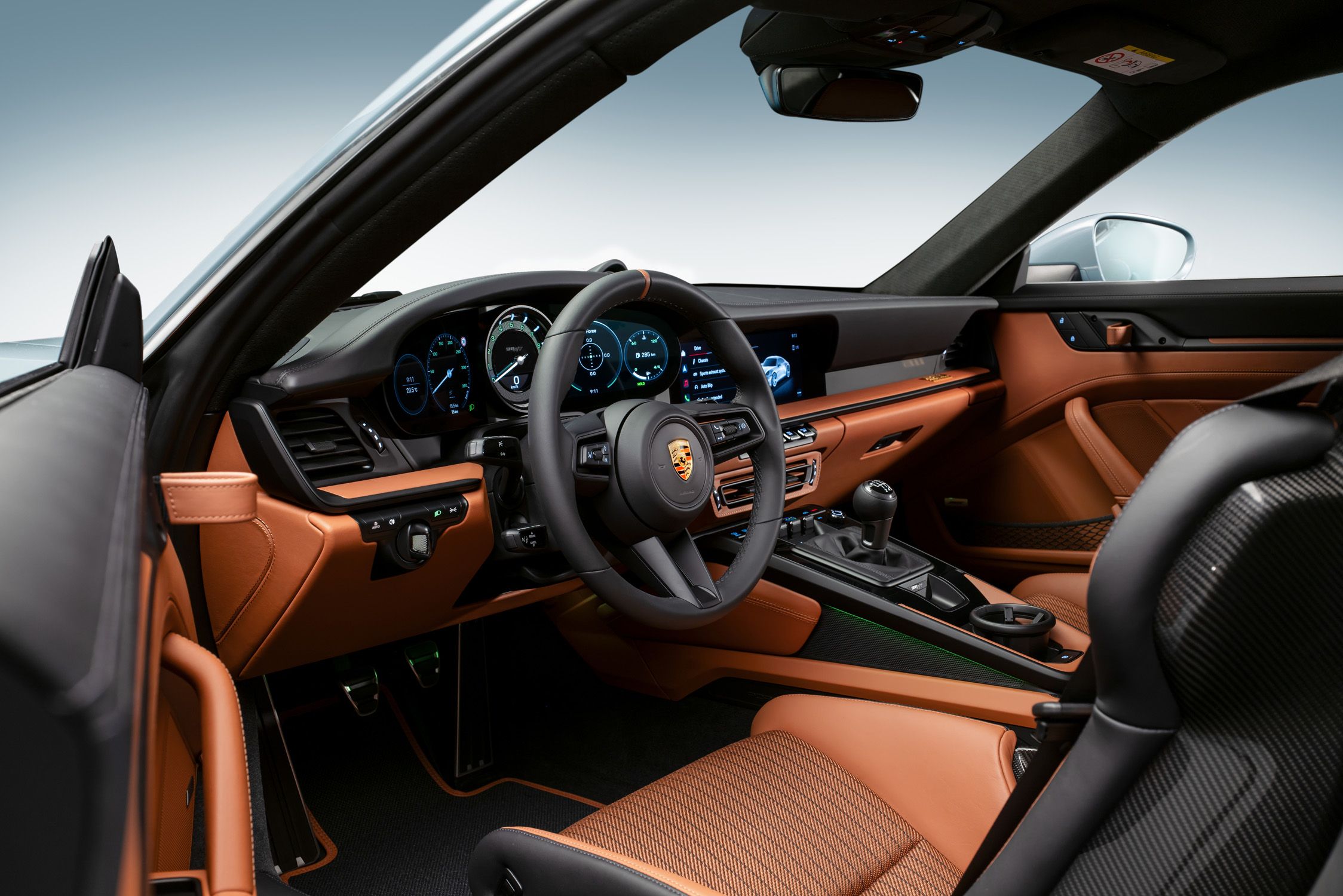 On the inside, there is also the offering of retro-themed leather cloth seats which give you the feeling of piloting a modern classic along with all modern amenities like Apple Carplay and Android Auto as well as a focus on driving A back to barebones unique racecar without the picnic table which does look cool but a lot less sleeper spec. Weirdly, the interior reminds us of a Golf GTI where VW offers plaid seating but we're sure it is a lot more exclusive. It would need to be as it is the most expensive Porsche Sold in India at Rs. 4.26 crore with only 1963 units available worldwide!
Talking about the Porsche 911 Sport Classic, it has a lot to go against. Sure, it doesn't have the underpinnings of a street-legal cup car or the historical significance of a 1960s Porsche but it is no slouch. After all, it is part of a model line-up that is known as one of the most versatile sports cars any brand has ever made. Put simply, if a car is known as a middle-aged crisis mobile or a boring choice, it is undoubtedly that because of the goodwill it has made over 60 years of excellence! It was under the influence of Nazis but that is a conversation for a later point. The Porsche 911 Sport Classic was made to pay tribute to the Porsche 911 2.7 RS in a series of 4 heritage-inspired designs following the Porsche 911 4S Heritage Design Edition. The car gets a fashionable grey exterior with light-coloured hand-painted racing stripes inspired by Porsche 356 along with customisable numbers. In terms of stylistic changes, it has a 1970s ducktail rear spoiler with 1970s Fuchs Alloys that very obviously mark the Sport Classic.
Inside the car is finished with two-tone upholstery that uses Porsche's classic Pepita houndsooth design. The heart of this beast beats with the help of a 3.7 Litre Flat Six Twin Turbo Engine which produces 550hp and 600Nm of torque sending it to rear wheels just like the S/T but it is only available with a 7 Speed Manual. If you're wondering, why is it available with a 7-speed whereas the S/T is available with a 6-speed, it is because the GT department is different and uses a different engine tuned for racing and motorsport. However, this car is no slouch as this one does 0-100 Km/h in just 4.1 seconds and has a top speed of 315 Km/h. The sport classic is lighter by 70kg as compared to a 911 turbo thanks to revised suspension and 20- and 21-inch centre lock wheels. In terms of its standing, it sits right between GTS and Turbo strictly speaking of spec sheets. A total of 1250 examples will be made and the right-hand drive version was showcased at the Goodwood Festival of Speed this year.
In terms of which is better, it is challenging even if both cars are different in many aspects. Even if Sport Classic is positioned as a more committed model with a mandatory manual, it is the S/T which would mean a lot more committed due to weighing lower and being inspired by Porsche 911 GT3RS. If you want a rare car that costs less than the two, it would be a sport classic and it also is more unique. We would've appreciated it if it had the 650hp of Turbo S but the fact that the 911 S/T is a sleeper spec car kind of hurts its 4.26 crore price tag as at that price you already are balls-to-the-walls so what's the use of hiding it? But if you want to with that price, please do it as you can't be more correct after choosing the right option.