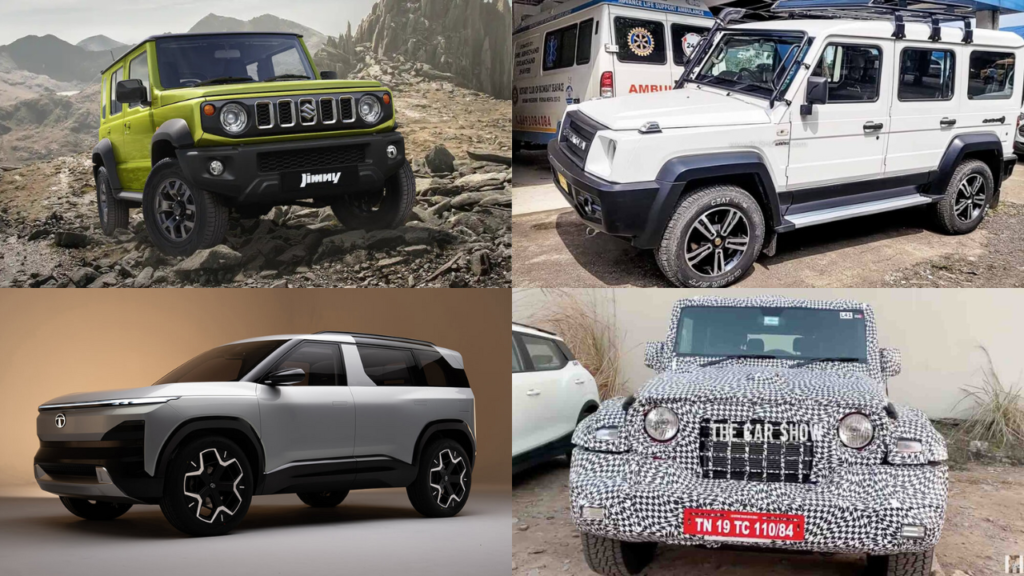 The lifestyle SUV segment came back to life after the launch of the 2nd generation Mahindra Thar in 2020, which is also currently dominating this segment, to light up this segment even more, Force came up with their 4th generation Gurkha in 2021, and Maruti now has also has revealed the Jimny 5-door at the 2023 Auto Expo. TATA and Kia are also planning to set their foot in this segment. So here are 4 main upcoming lifestyle SUVs that you can look out for if you are a Guy with a big Family and an extrovert nature.
Maruti Suzuki Jimny 5-Door
Maruti Suzuki first showcased the international spec Jimny 3-door at the 2020 Auto Expo, and at the '23 Auto Expo they finally revealed and opened the booking of the 5-door Jimny for Indian customers, and currently, Maruti Suzuki clocked 18,000+ bookings of the Jimny, which is commendable, and has already started to hit the shores, for a first look to its customers.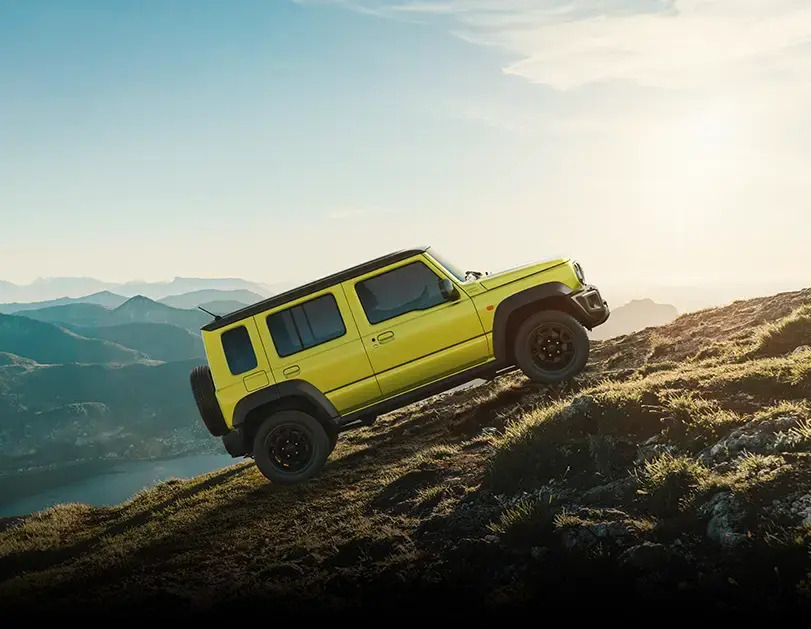 The Jimny will be only powered by the Maruti Suzuki's K15B 1.5L 4-cylinder naturally aspirated petrol engine borrowed from the XL6, which will churn out 103hp @6000rpm and 134.2Nm of peak torque @4000rpm, mated to a 5-speed manual or a 4-speed torque-convertor automatic transmission, as a proper body on frame 4X4 it also has Suzuki's AllGrip Pro 4WD system.
Mahindra Thar 5-Door
The lunacy between the Indian fans has now made the Thar a mascot of the lifestyle SUV segment, it is because of its more upright stance, more ground clearance, more power and better capability to tackle bad patches on the road even with the RWD as compared to its predecessor, and the main reason behind this is that it come from the roots of Mahindra.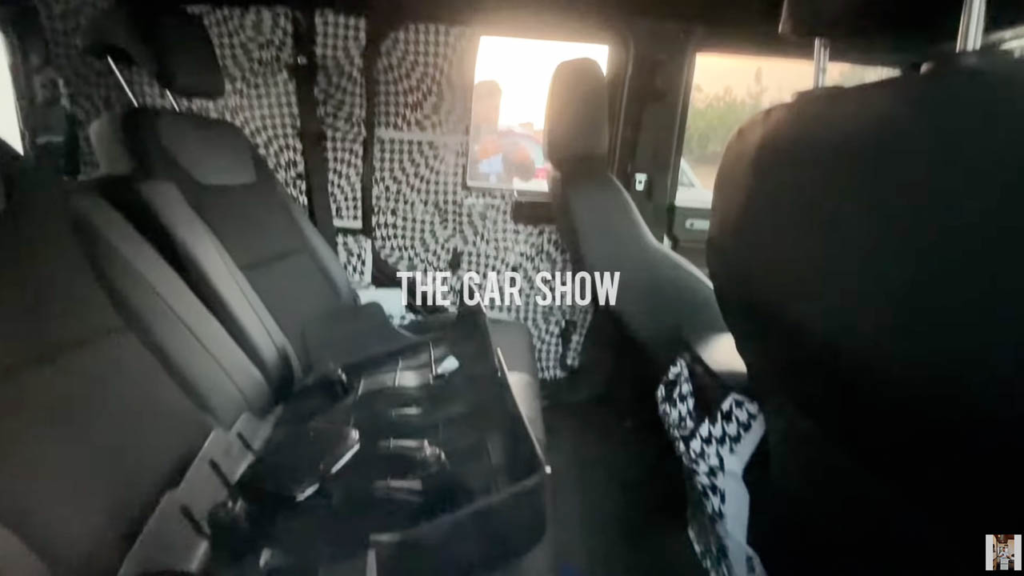 But there is one con with the Thar, till now it is been sold in a 3-door 2+2 avatar, which is not that roomier if you are on a road trip with your whole family or friends and with their plethora of luggage. So now Mahindra is all set to launch the 5-door version of the Thar, which is now spotted countless times on Indian roads as a camo test mule.
The powertrain options are likely to be as similar as the 3-door version, a 2.0L mStallion turbo petrol engine, put out 150hp @5000rpm and 320Nm of peak torque between 1250-3000rpm and a 2.2 mHawk diesel, which will put out 130hp @3750rpm and 300nm of peak torque between 1600-2800rpm, both engines are mated to a 6-speed manual or a 6-speed automatic transmission with 4X4. We can expect Mahindra to launch the Thar 5-door by early 2024. RWD 5-door Thar with a 1.5L mStallion turbo petrol can also be on Mahindra's radar to reach out to a wider range of customers.
Tata Sierra
As 2 major Indian players Mahindra and Maruti Suzuki are already tasting the cherry of the lifestyle SUV segment, how can TATA step back, Tata is all set to taste it with a bigger spoon, with a renowned SUV, the Sierra, currently revealed at the 2023 Auto Expo in its 90% factory ready avatar, it will be powered by TATA's new 1.5L turbo petrol engine, which will churn out about 170hp and 280Nm of peak torque, will be mated to a manual or an automatic.
But first, it will be launched as an EV to the masses, after that only TATA will introduce the ICE version of the Sierra, the main rival of the Sierra could be another iconic SUV the Mahindra Scorpio N and we can expect TATA to bring the Sierra by late 2025.
Force Gurkha 5-Door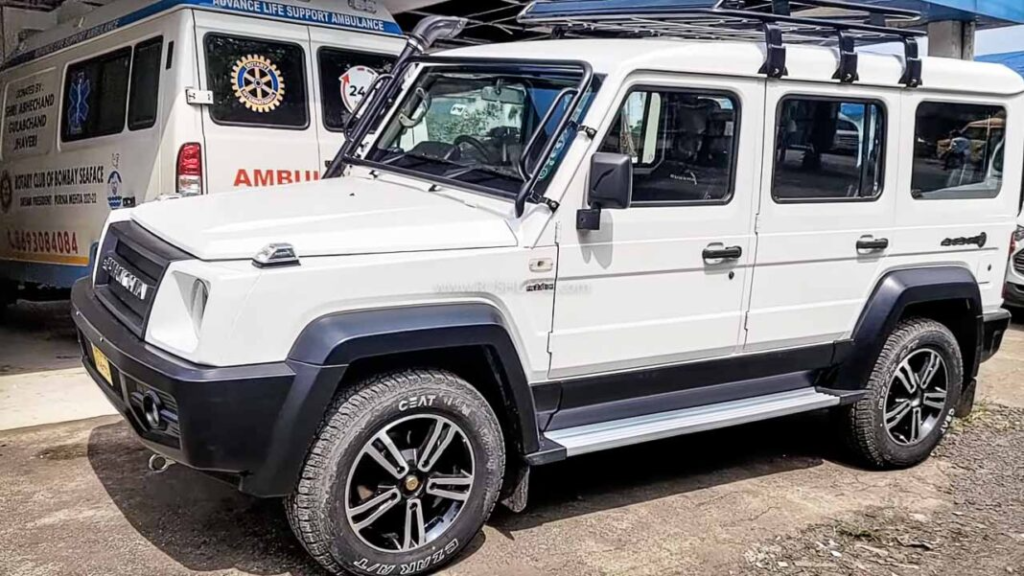 With the homecoming of the new Thar, Force got lucky with their 4th generation Gurkha, because before the existence of the Jimny 5-door, from 2021 till early 2023 you had only 2 lifestyle SUVs to choose from, The Mahindra Thar or the Force Gurkha, so that's how Force Gurkha easily got its own fanbase and a push in terms of sales in the less competitive market after its launch back in 2021.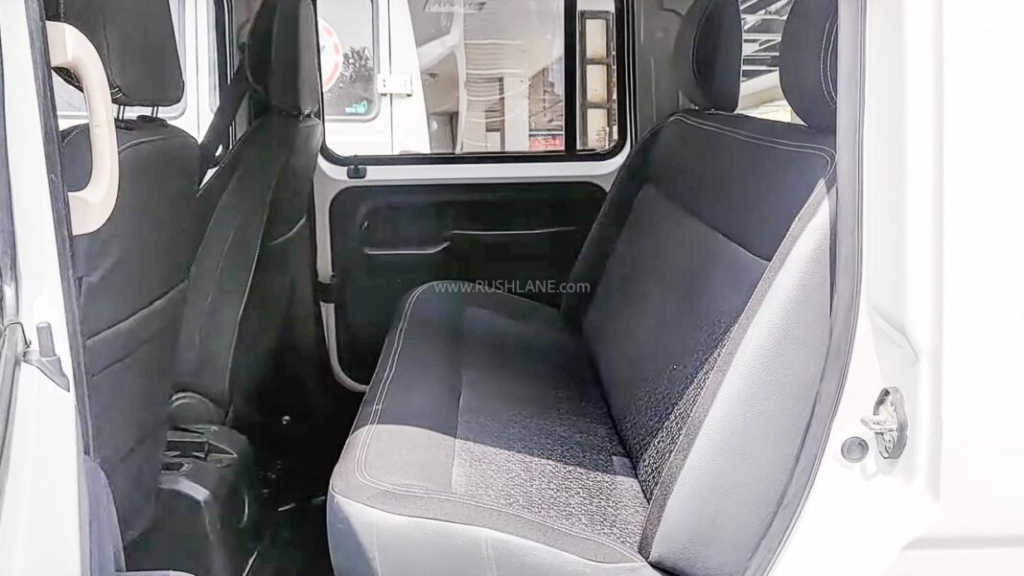 And because of a decent demand for the 3-door Gurkha, Force has already started the testing of the 5-door version of it, but unlike the 5-door Thar's test mule, the 5-door Gurkha got spotted in a factory fresh avatar so many times and it is expected to be available in 6,7,9 and 13 seat configurations, which will make it even roomier than the Thar 5-door. Force will likely put the 2.6L diesel from the 3-door version, which churns out a teeny-weeny 90hp @3200rpm and 250Nm of peak torque between 1400-2400rpm, mated to only a 5-speed manual transmission with 4X4 as standard and it is expected to be launched by January 2024.