Fernando Alonso is a Spanish racing driver who is currently the oldest as well as the most experienced driver in F1. He is 42 years old with 356 starts currently to his name. But what is surprising is that 'Nando' is able to do all of this in a modern era and stay relevant amidst all the young talent. Now he also finally has a car which can help him get podiums and possible wins that his talent deserves. And he made full use of it in the season opener in Bahrain with a P3 finish after a thrilling battle with Lewis Hamilton as well as Carlos Sainz.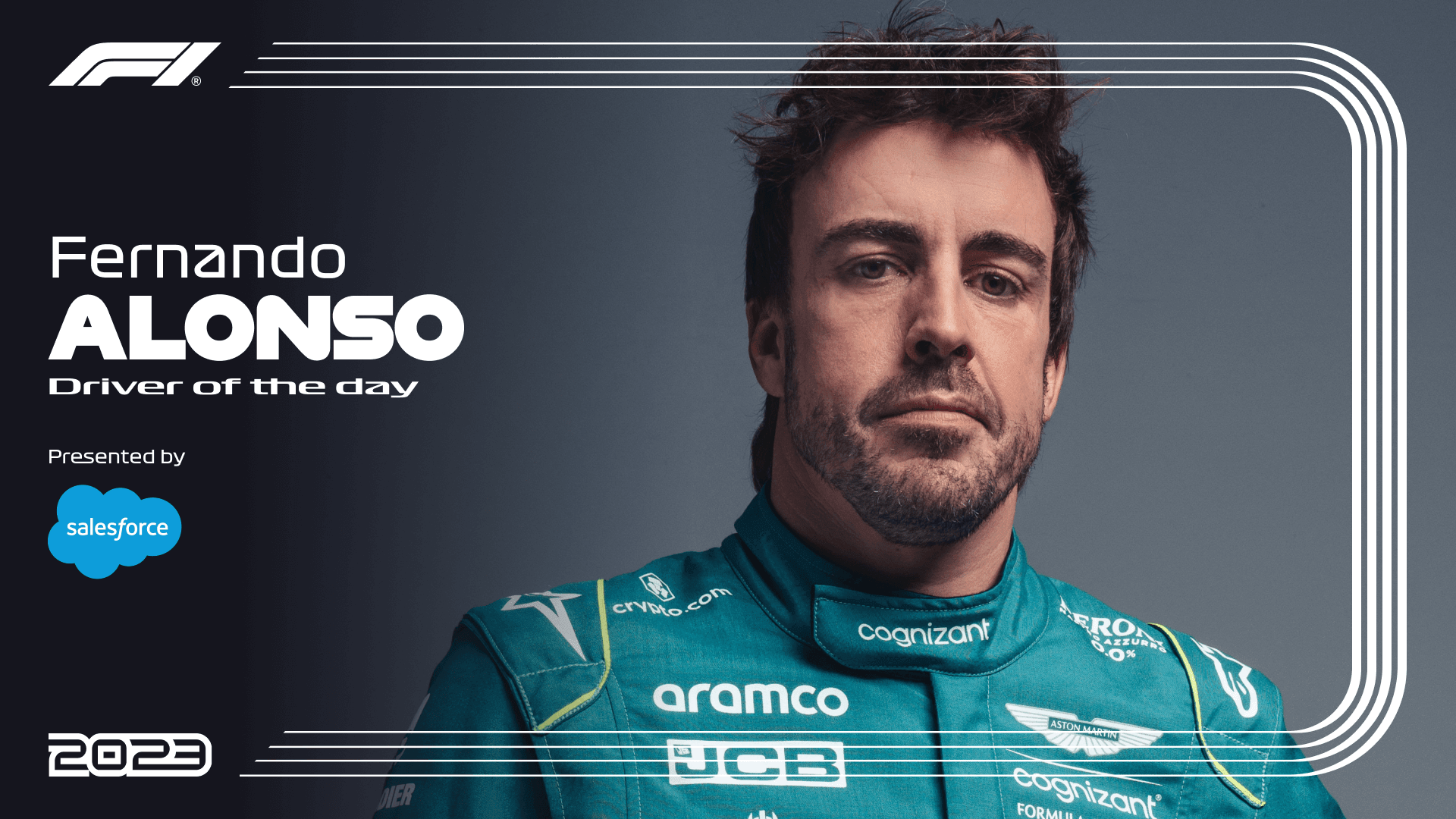 The reason it is a big surprise is that it has not been seen before. Generally, "older drivers" as said by David Coulthard, "don't lose the speed but lose the need to hint at the motivation of a particular driver". The reason for the loss of need is that drivers may lose confidence in a midfield team when they have raced winning cars for years or probably adapting to a new design concept philosophy of a particular car or generation. Greats like Michael Schumacher and Kimi Raikkonen who have achieved driving in their 40s in the modern era are both very good examples of drivers who stayed a bit too long and their best years were behind them. The same case isn't about Alonso. Despite being beaten by a younger teammate and given terrible cars, he never has looked slower and this is a feat which is achieved in front of us right now. The motivation of Alonso should be applauded as he still has the hunger to prove people wrong as he has not achieved the crazy levels of success Hamilton, Vettel or even Schumacher have achieved. But this potential was realized after a big result and this big result had a lot of factors which helped its case.
Firstly, the Aston Martin AMR 23 is a quick car and the rate of development of the car is crazy. Last year, they went from the 9th quickest car to the 6th quickest on pace ultimately finishing 7th in the constructors' standings. This year in the season opener in Bahrain, the car was built like a brick which is why it survived after getting smashed by lance stroll, ironically his teammate, the car held itself together and was able to be very good on tires allowing them to degrade slower and not losing that pace unlike Mercedes and creating efficient downforce like Redbull to challenge the likes of Hamilton and Sainz.
The other reason was that other teams did struggle even if they were running in a competitive position. Throughout the race, no one looked to challenge Red Bull to win the race and that should be noted as they were not realizing their full potential. Ferrari had a hauler like they always have and have made a habit to bottle silver platter results in 2022, had tire degradation issues which prevented Sainz from attacking Alonso for the Podium.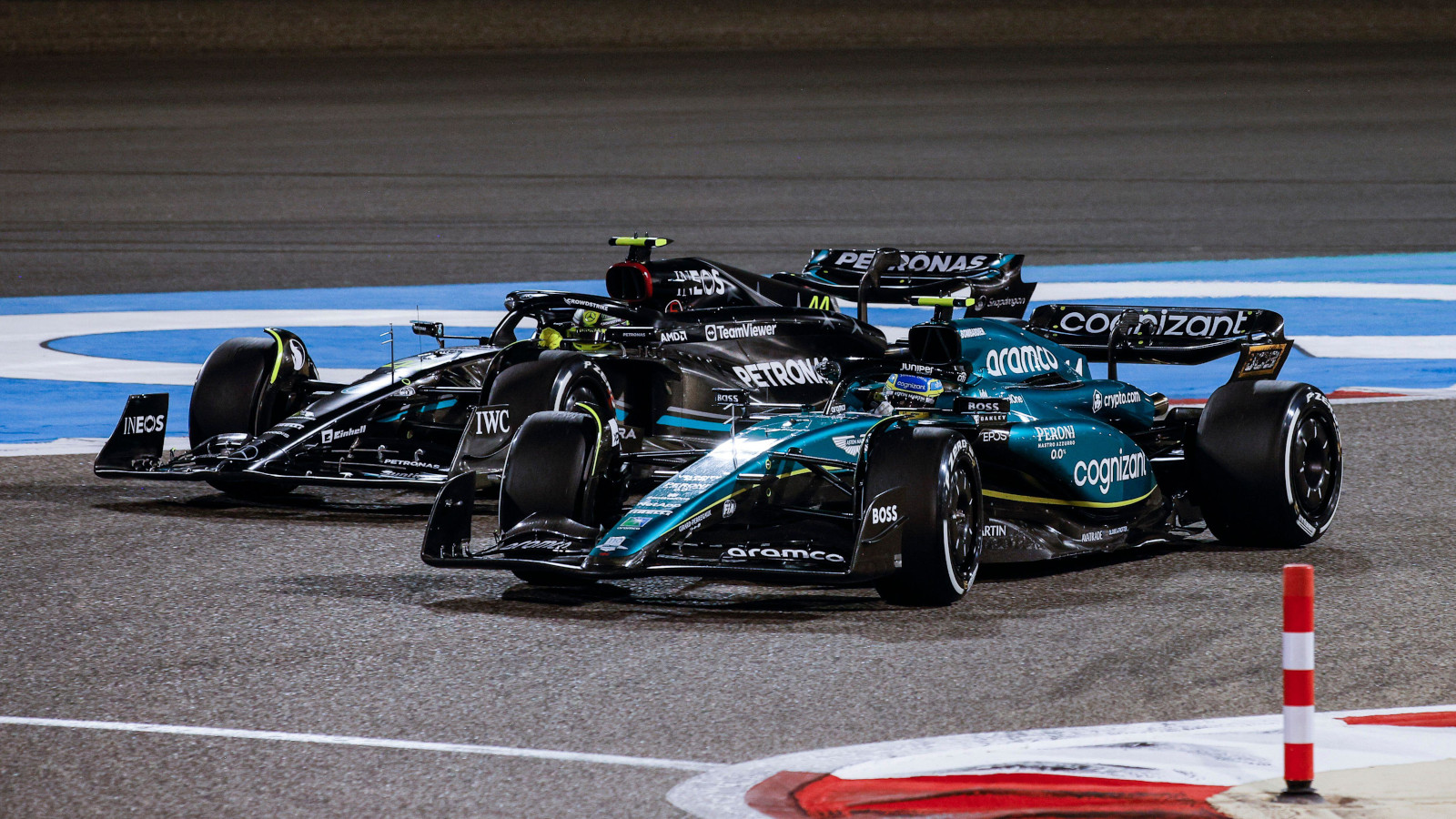 Mercedes were also uncompetitive finishing eventually in P5 and P7 with Hamilton and Russell. They had tire warmup issues as well as a general lack of pace and also a little handful to manage to keep the car on the track. The reason the fight between Lewis and Fernando was so thrilling was that after their historic bitter rivalry, Lewis as well as Fernando were going for it every single corner lap after lap. The moment Fernando made an overtake caught Lewis a little off guard and that is why he was able to make the overtake work even if no one had ever overtaken him in that corner.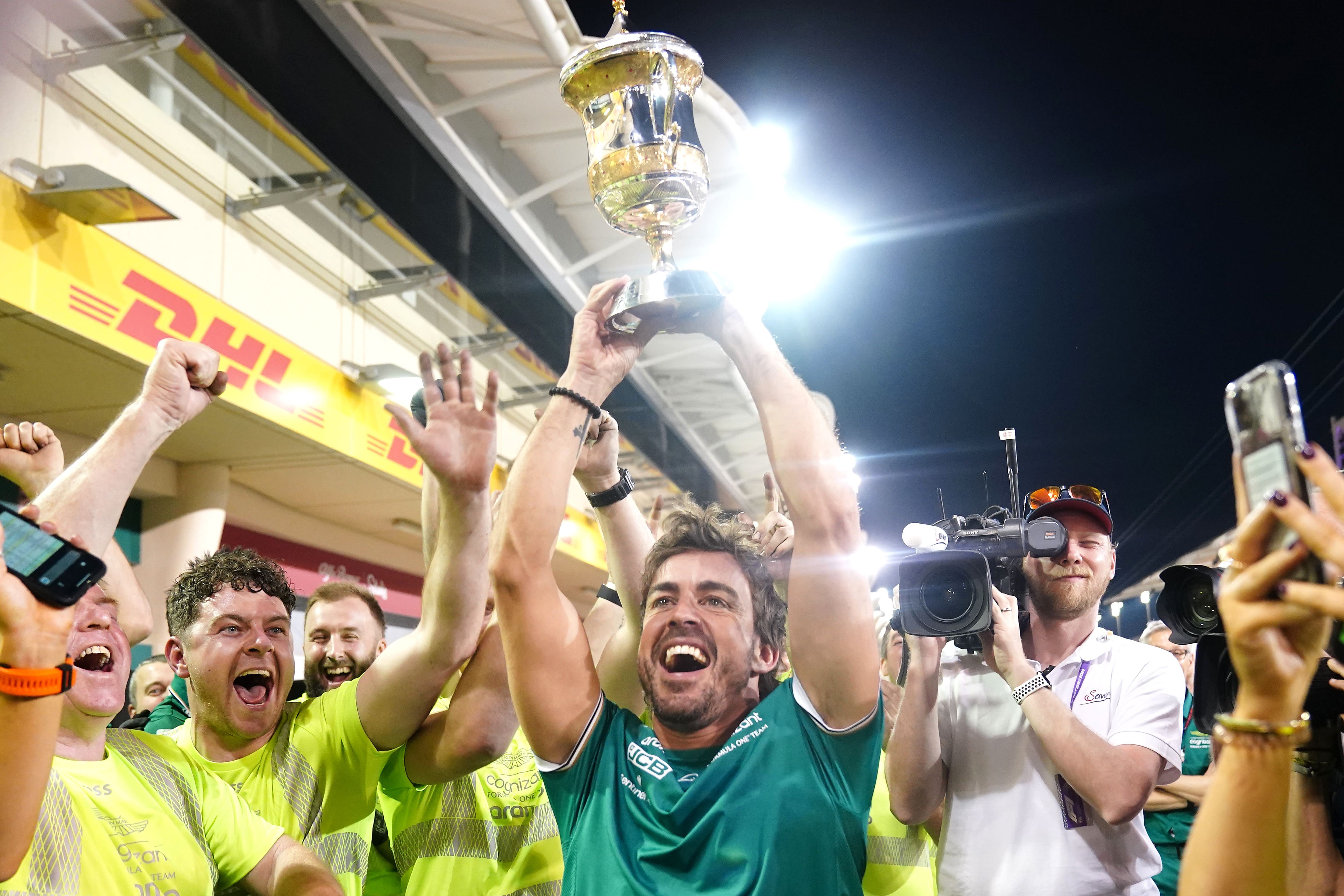 Last but not least it was Alonso himself, we know why he is motivated and we know he is willing to continue and stay relevant in F1 for a lot of time. But his racing IQ should be applauded over here. From the start, Alonso always looked in the mix and was giving his full flat approach to racing everyone. After a quick start by Hamilton and Russell as the strategy played out, Nando looked to be back in the scene with those brilliant overtakes but his adaptability of being naturally fast in pretty much all cars since the 2000s should be noted too. The fact that Fernando hasn't lost motivation and still is competing at a high level should be noticed too. His style of quickly turning the wheel and making the car unstable to make it stable mid-corner to have a better exit has improved over the years and is a box office to watch.
But F1 doesn't survive on one-off results, Aston Martin needs to keep the development curve healthy and adapt to every type of track. Bahrain is a tricky track which gets to the best of teams and to challenge for a win, they need to strike a good balance and there are circuits in the next 4 to 5 races to show that. It is important to stay calm and not jump on hype-train and judge Aston Martin as a team which will now challenge rather than being a midfield team challenging for one-offs. Also, Alonso needs to better his qualifying pace too, if a car is good to finish on the podium it is good to qualify on the front row so Alonso could improve that as with the likes of Verstappen, Leclerc as well as Hamilton, you don't always get chances to pass them. It is a green hype train and we cannot wait for the rest of the season to see how this unique storyline develops.