When you think of Volvo you think of sophisticated, subtle understated vanilla mobiles, that cater to the buyer that is in search of luxury and comfort , but isn't at all interested in performance. But what if I tell you that the gentle Swedish company has skunkworks too , called polestar. What AMG is to MERCEDES, POLESTAR is to VOLVO. Back in 2016 they came out with a souped up version of their mid sized sedan, the s60. And called it the S6O Polestar. Only 1500 were produced across the globe and here's the tasty tea, 30 of them were allocated to our country. just like one of these, today I'm lucky enough to be given the keys to a really rare car and I'm super excited to tell you guys everything about the misfit that is polestar.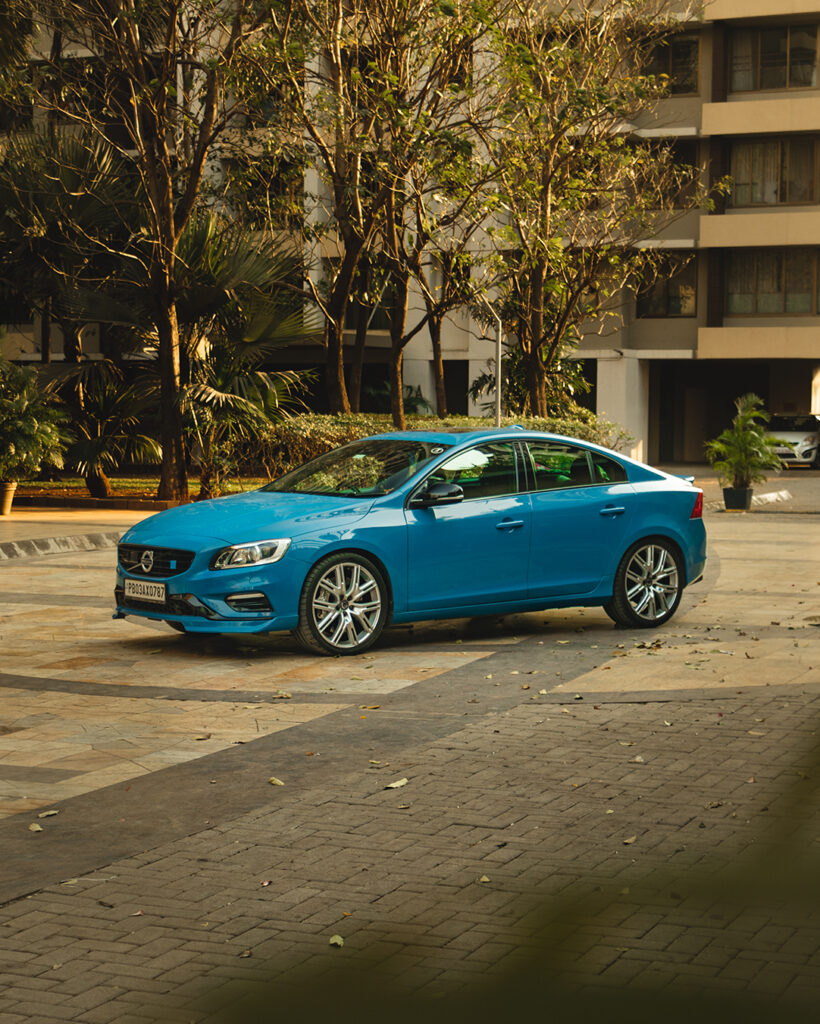 The S60 has been given pretty much the same kinda aesthetic treatment that you would expect from a sports saloon. it really stands out with its 20-inch wheels and functional aerodynamic channels that include bumper and sill extensions, and a boot lip spoiler. It's also very low to the ground, unlike the standard car. We got the S60 Polestar in the same spec as the rest of the world. All this really complements the S60's sleek shape, which still looks amazing after all these years. However, we're not taken aback by looks on this channel, what tickles our pickles is what powers this beast.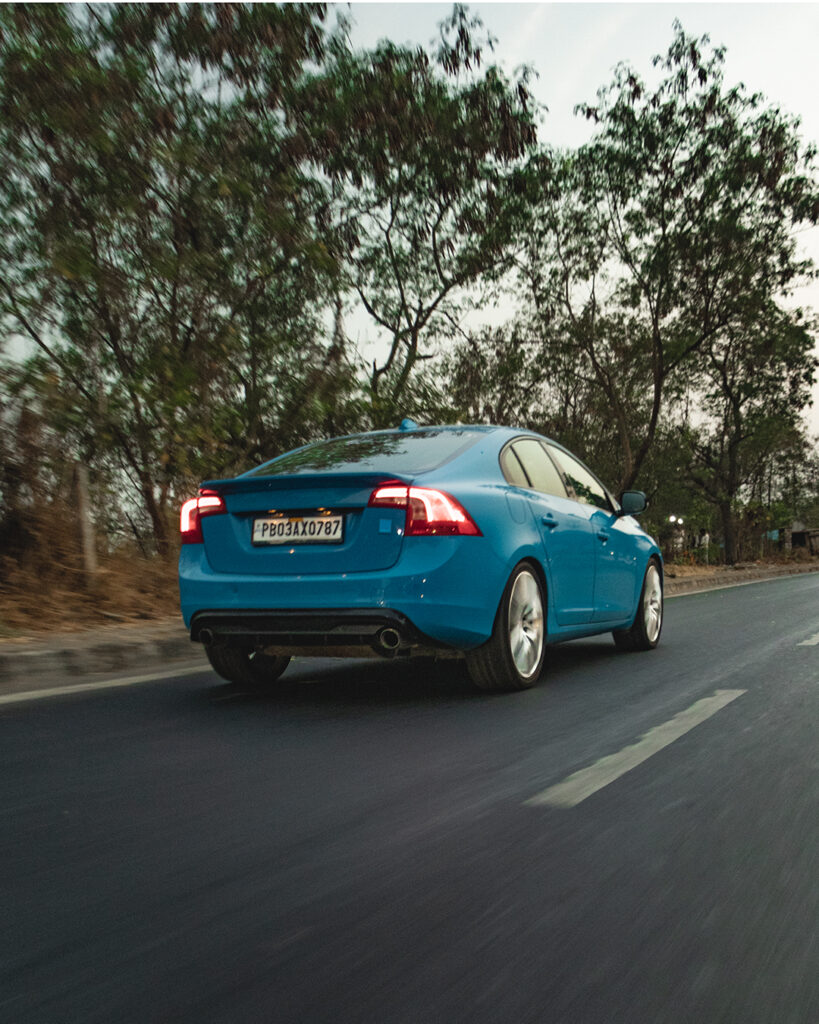 The Polestar came to the performance party when the 2-litre 4 pot just started becoming the fashion, and as part of Volvo's commitment to using only four-cylinder engines in its cars, this too is a 2.0-litre, four-cylinder engine. However, it is supercharged and turbocharged, and so it produces 367hp and 470Nm of torque, which Volvo says makes it good for 0-100kph in 4.7sec with launch control. Power gets through all four wheels via an eight-speed torque-converter automatic gearbox. Though it's generally front-wheel biased on the road, engaging Sport mode via the gear lever shifts it to 50:50 and can then split more to either the front or rear as the conditions (including your throttle and steering inputs) demand. This twin charge tech was pioneered by Volvo and it has been used ever since the T6 gen of Volvos. My favourite thing about this block is the sound, take a listen , cool na ? Lets take it for a spin and see what's up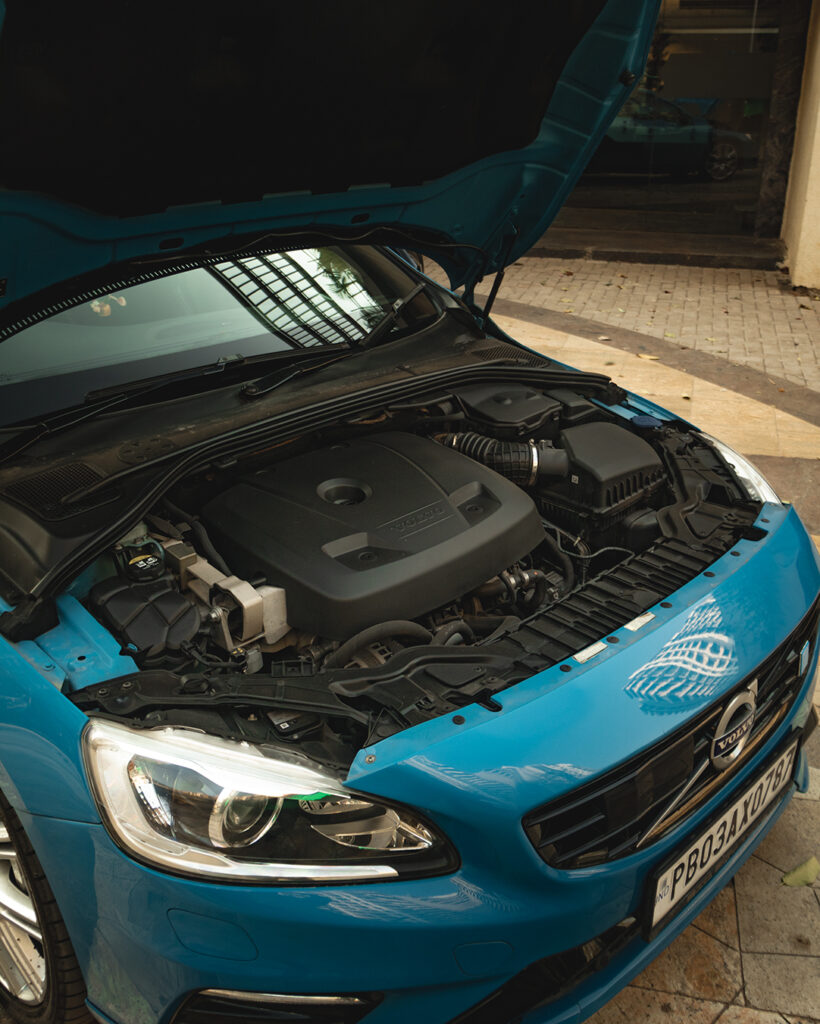 As with most of these 'twin-charged' motors, the supercharger is there to eliminate lag at low revs, and the turbocharger takes over thereafter, once it's spooled up. It's very effective, even when you aren't doing full-bore starts, with very little hesitation off the line. And it has to be said, this motor makes a nice, unique sound. In Sport mode, flaps in the exhaust open up for a much louder rumble, and you always have the shrill shriek of the supercharger somewhere in the mix. The suspension is a very interesting thing indeed.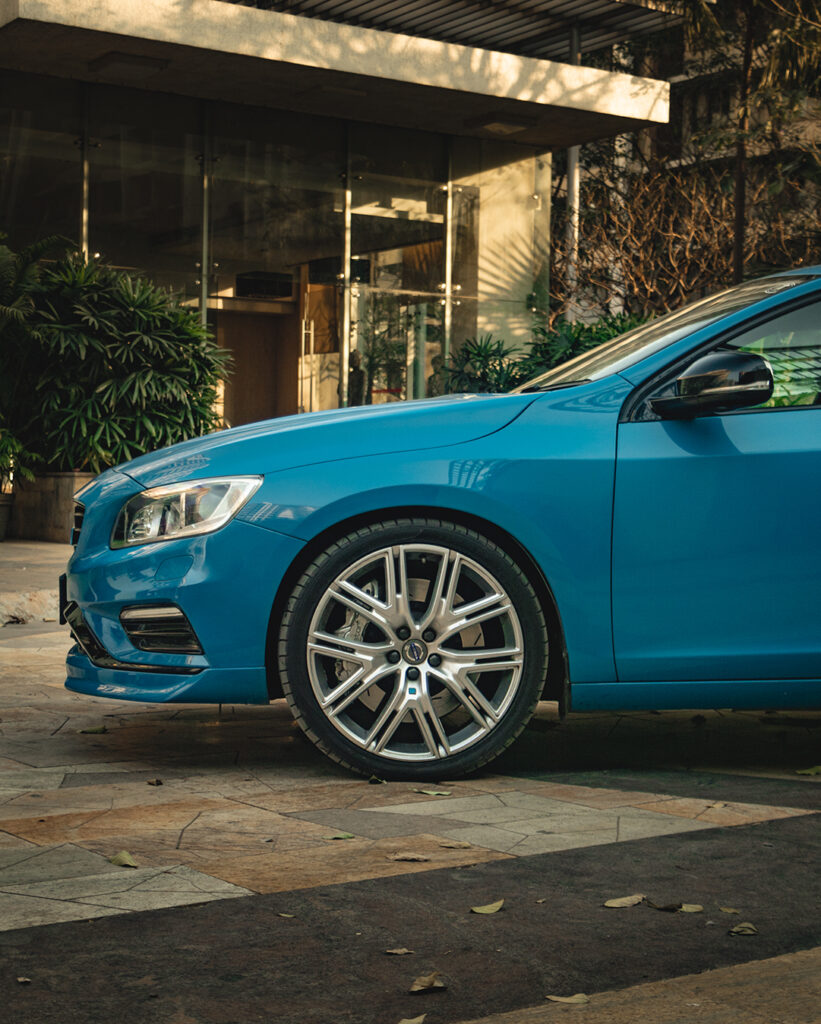 The regular car's entire setup has been scrapped for a set of high-performance adjustable Ohlins springs and dampers. However, unlike most modern cars, you can't just switch from Comfort to Sport at the press of a button. These are manually, not electronically, adjustable, which means you have to open the bonnet to access the front struts, jack the car up to access the rear struts, and then twist a knob at each corner. This seems like a lot of tedium for most Indian buyers, but Polestar engineers assured us that the 'comfort' setup would be fine for most situations, and only hardcore track users need ever adjust them; and these are the types of owners that wouldn't mind doing so. The reason for this setup, they say, is because Ohlins offered the ideal package for the car, but they also admit that cost, complexity and weight were added factors.
even if the number suggests that it produces 367 horsepower, it weirdly doesn't feel like that much. Now, don't get me wrong it's a very fast car, and I'm pretty sure it will keep up with all of the other German counter parts of its generation. But it just doesn't feel that way because of the twin-charged engine. it feels like a naturally aspirated and you don't hear a lot of exhaust note inside the interior. it's a very luxurious and subtle performance car, it's not a very aggressive performance car like an m340i, for example. now, the 8-speed torque converter gearbox is unintuitively responsive. we were not expecting the gearbox to be that responsive and intuitive to use, especially via the paddles. But weirdly, it was completely the opposite. every time you touch the paddle it used to downshift, up shift, whatever you pleased, it used to listen.
move over to the touch and feel of the paddles and it was well weighted. you just have to love the way the gearbox used to respond to my inputs now the S60 Polestar also has to think about the Volvo part of its name, and that's where the suspension comes in. It's a very compliant ride. Yes, it might be a little bit more stiff than the S60. But the normal S60 is overall a very comfortable ride. it just wafts along the road and especially if you compare it to something like the modern m340i, that we had so many times on our channel, it's a very easy car to drive. it doesn't do any sort of drama and especially since it's so quiet it feels just like any other luxury car on the road. That is, until you put your foot flat to the floor. the S60 Polestar was a very enjoyable experience. you actually enjoy driving this car especially since it's such a rare Beast. now if you ask me it's not really my cup of tea but I can see why someone could (and would have) bought the S60 Polestar, it's because you want to be unique, you want to be different, and well you don't want to compromise on stuff like ride quality and just safety because Volvo it's known for safety.
On the inside, there's quite a bit of carbon-fibre trim, a bit more chrome, blue contrast stitching and a lot of Alcantara trim everywhere – from the seats to the door pads to the steering wheel. Other than that, the cabin is standard S60 spec, which means it's rather well-designed, but is also starting to show its age. The digital dials still look really cool, but the infotainment system is now laggy, especially if you've ever used the new touchscreen in even an i20. Still, it's a comfortable place to be, especially in the heavily bolstered front seats. Rather than being firm and punishing like on some sports sedans, they're supportive, but also superbly plush.