Brabus is officially known for increasing the insanity of Mercedes-AMG cars cosmetically and mechanically since 1977. But since last year, they have switched to creating insane Brabus-tuned versions of models from other brands as well like, last year they launched the Brabus 820, which is a 992 911 Turbo S cabriolet tuned to put out 820hp and with that, they have also tuned the Rolls Royce Ghost called the Brabus 700, to push out 700hp, not only that they have also cosmetically changed the Porsche Taycan with there insane carbon fibre body kit and full leather interior upgrade. And currently, Brabus have splashed their colour on another popular car, the new Range Rover SV Autobiography, which they call the Brabus 600.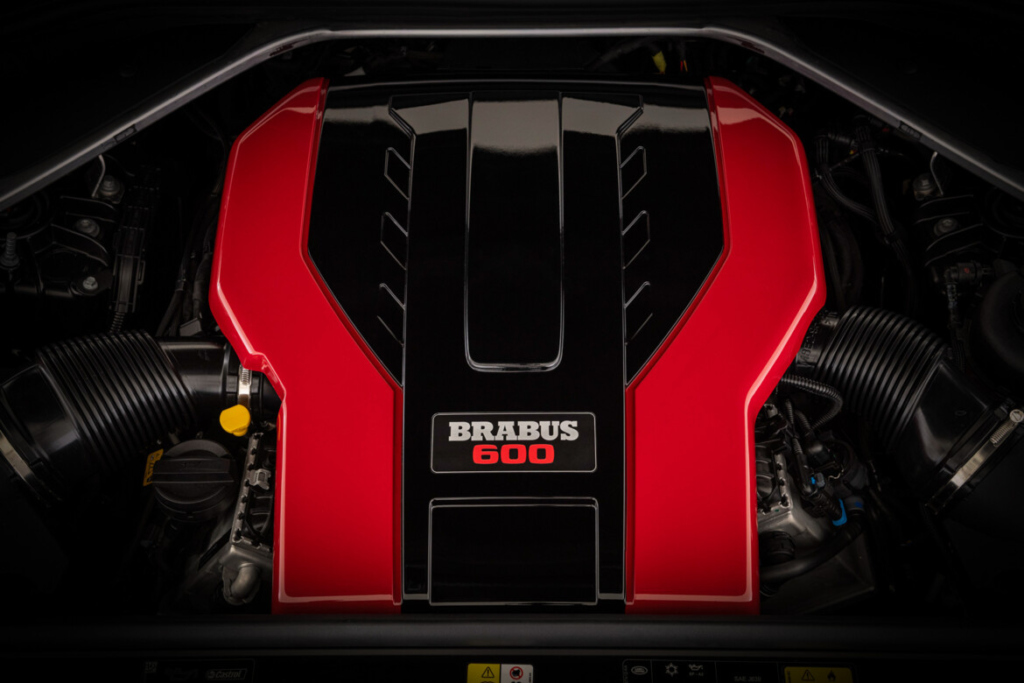 Aa name suggests Brabus 600, which means the BMW-derived 4.4L twin-turbo V8 is now able to push 600hp and 800Nm of peak torque, which is 77hp and 50Nm more than the standard SV Autobiography, and it is paired with the same 8-speed ZF automatic transmission, has the same top-speed of 250kmph. As standard, the SV Autobiography can do 0-100kmph in 6.1 seconds, which is still not slow for a 2.5 Tonne+ SUV, but after Brabust tuned its ECU, it can do 0-100kmph in 4.5 seconds, which makes it quick as a sports car. Brabus has also designed a completely new engine cover instead of Land Rover says Brabus 600. Brabus also has lowered the ride height by 20mm by replacing the standard Land Rover air suspension with BRABUS SportXtra air suspension to give the Range Rove a hunkered-down athletic look.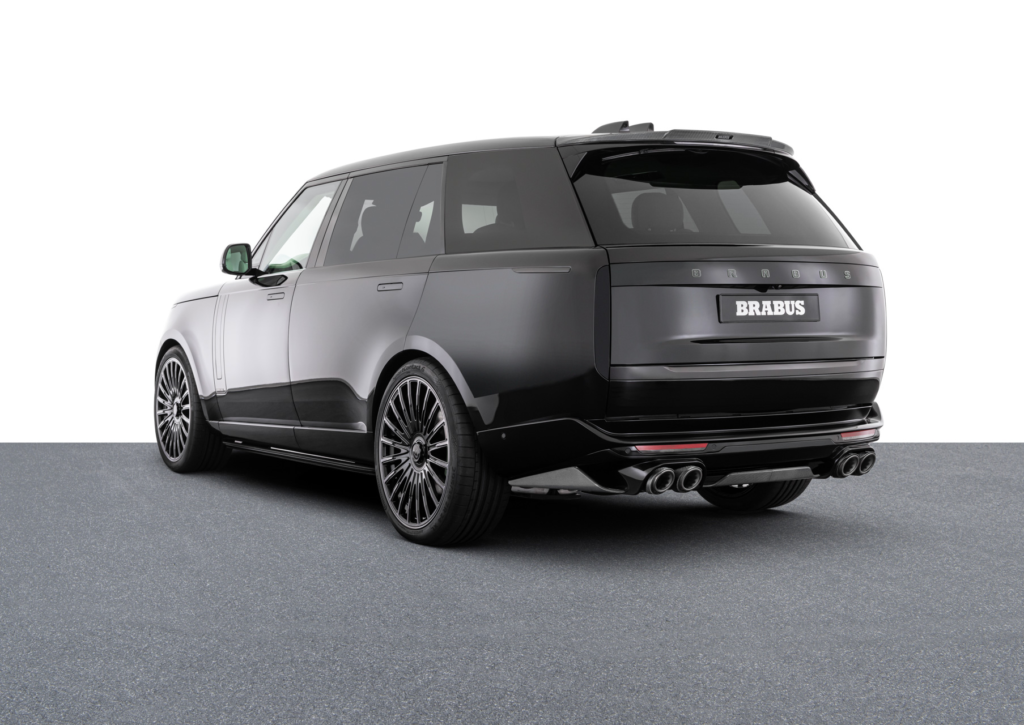 From the exterior, the Brabus 600 is all blacked-out, and there is no silver or chrome strip or lining, which makes it look like a mafia mobile. Brabus hasn't changed much because the silhouette of the Range Rover is already stunning. From the front end, they replaced the standard plain looking front bumper with a beefed-up front bumper with a front splitter which gives it a sportier stance than the standard Range Rover, now moving to the side profile, everything looks similar apart from those massive Brabus forged 24″ multi-spoke wheels and now moving to the rear end which is also looks standard apart from the upgraded Brabus rear spoiler and rear bumper with integrated diffuser and quad exhaust system.
Brabus has combined the all Blacked out mafia mobile style exterior with a pistachio leather interior theme along with Brabus branding on the steering, seats and headrests, speaking of the steering wheel, it is now wrapped in contrast leather and black wood surround. Brabus has fitted tinted windows from the B-pillar onwards to all the way to the back. Both driver and co-passenger get carbon fibre skit plates with illuminated Brabus logos and to enhance the sportiness of the interior Brabus has replaced the regular steel paddles with aluminium paddles.
With all this insane Brabus magic without messing with one of the iconic silhouettes, the Range Rover got the look that it deserves and, with a slight bump in power with an ECU remap makes it a little dynamic in terms of driving. And as Brabus has started tuning different cars apart from Mercedes-AMGs, makes their portfolio filled with a variety of fruits to choose from.