There was a time when every Indian Youngster wanted his Dad to buy a Honda City Type 2. And with proper reason, it was one of the best and first of its kind to offer handling as well as performance at an affordable price. Today, let's look at why it is still one of the best starter-project cars to buy.
The main thing with the Honda City, is its price tag. You can get used Honda City for less than 2 lakhs. That is an incredibly attainable price tag when you consider all the other options such as a new bike. The other aspect of the sedan is the fact that it is a Honda. It is built like a tank and will stay on this planet longer than you. And in any case, if something goes wrong, you can always fix things for cheap. Not to forget, relatively good fuel economy, as well as affordable insurance, makes it a great car to own in the long run which you will in case it is your project car.
But reliability isn't the aspect for which you will want to buy the Mid 2000s used car. Those are available in tons and with Honda City that is simply not the case. The engine is a 1.5-litre V-TEC 4-cylinder which produces 100hp and 125Nm of Torque via a 5-speed manual transmission which propels the car from 0-100 km/h in less than 10 seconds. The engine's unique Variable Valve Timing system is designed in such a way that when you ring out all the juices out of the engine by mashing the gas, the Sound and the kick change beyond 6000rpm. That phenomenon is popularly known as "VTEC kicked in Yo". So many journalists lost their marbles when they were ringing the performance out of the 4 bangers. Another aspect is that it is initially a slow car that you would want to drive fast and it is absolutely enjoying when you give a few revs and a Hooning like a Hoonigan.
Styling is subjective but we don't think we can argue that this car isn't Gorgeous. The Honda City has a sloping roofline which gives a sporty vibe and a stylistic front end which if you can source a one-piece for the Type 2, is the perfect car in my eyes. The type 2 probably looks a little over-styled with the spoiler but we think it is the perfect touring car look for it. Both of the sedans remind us of their respective Touring Cars which is maybe a wrong comparison as Type 2 didn't have a racing counterpart but it does look like it may have a Super GT Touring car.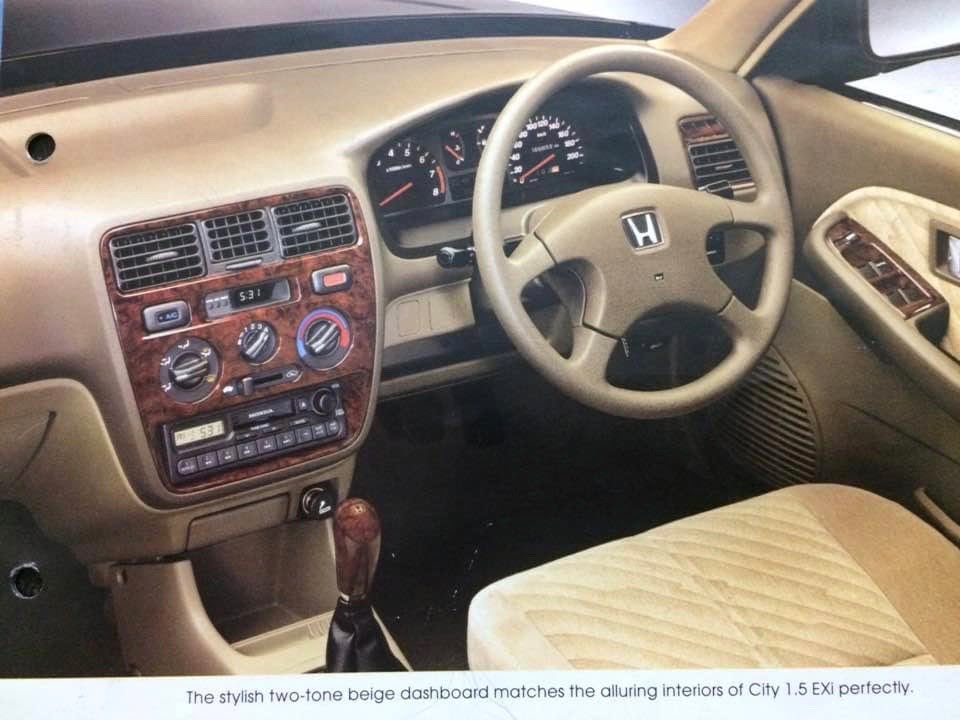 The last but not the least aspect for which you should consider a Honda City Type 2 is the tuning potential. This car is simply other-worldly when it comes to tuning it because of tuner availability for the 1.5 engine is plentiful. Things range from Carbon Fibre Intakes to Exhausts to Big Twin Turbos and even performance intercoolers. The ECUs when tuned to a high extent as well as forged internals can give Sports car rivalling performance figures and can reduce the 0-100 time from 10 seconds to 5 seconds. Just keep a repair fund aside which shouldn't be too big. Also, not to mention plenty of adjustable Dampers and coilovers with Limited Slip differential are available from the likes of Mishimoto and other brands as well.
And if you are wondering what can be the limit, say hello to this one. This is a build which needs big balls as well as deep pockets as it is a Stage 3 Honda City Type 2 with a Garett Gt28-38 R turbo. Fully forged engine. Stage 4 clutch. Greddy boost controller. Enkei 16-inch RCT-5 Rims with Michelin PS4 Tires. Sparco Martini Edition seats. Napa leather interiors. CF mirror caps and interior Trim Etc. This car is listed for sale at TDH classifieds and is available for 20 lakhs. If you fancy owning a car which is properly taken care of look no further.