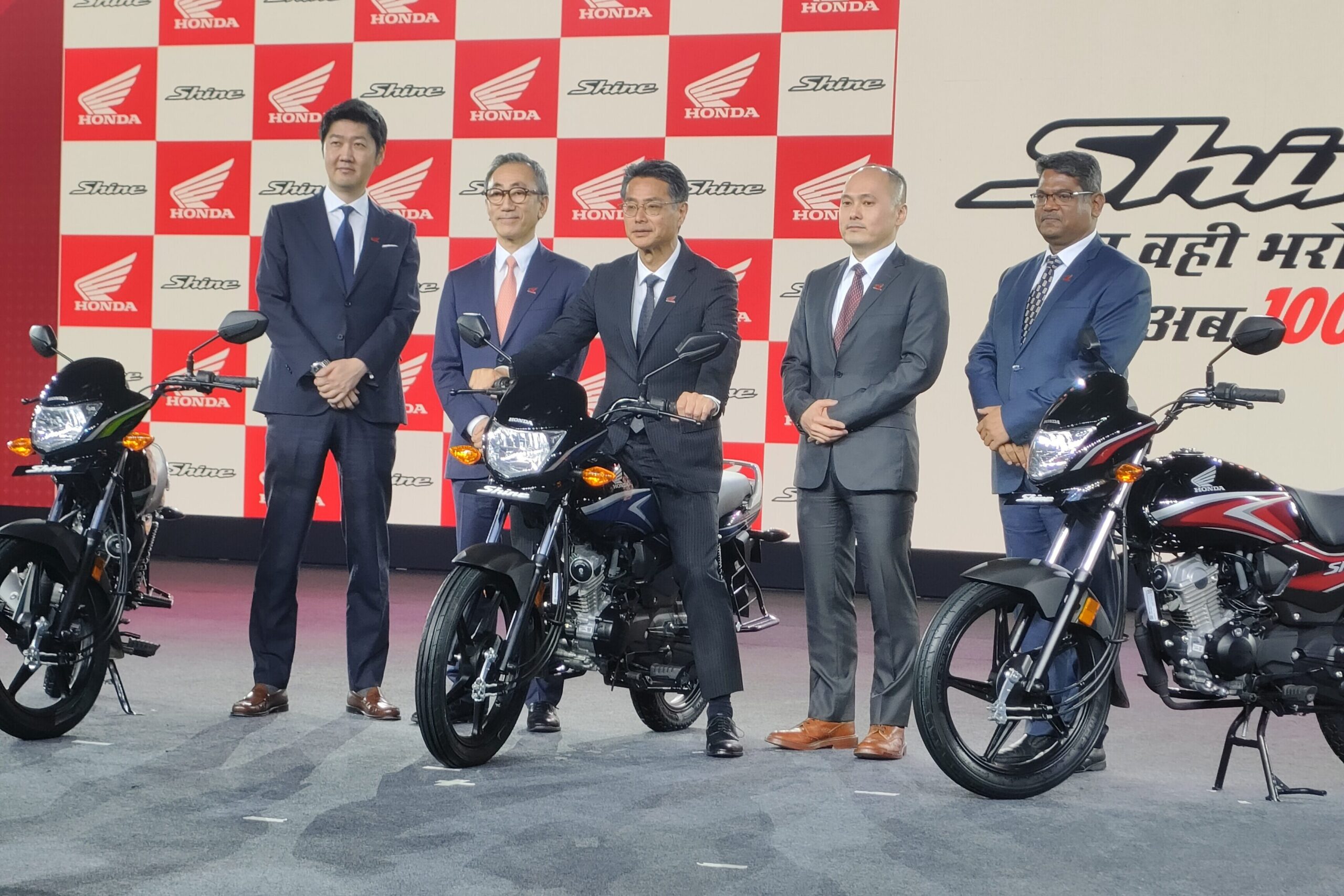 The Indian Budget Bike Segment is a peculiar area where a company needs to look beyond the market share and offer a product which will be a hit out of necessity rather than features. The Honda Shine 100 is a bike which might just take over the market completely, period. But will it? To find out, let's take a peek into what it offers and how all of that adds up for a good formula for selling a 100cc bike in which Honda has a market share of about 3%.
Glancing over the specs, the shine is powered by, as the name suggests, a 100cc engine which produces 7.61hp and 8.05 nm of torque via a 4-speed gearbox. It is also an OB2-compliant engine that complies with all the latest norms. These are the norms which are drafted after BS6. As you can see, this isn't a lot in terms of what we love at The Drivers Hub but this is a bike built for the rural market, and when doing that, there are really two concerns which are: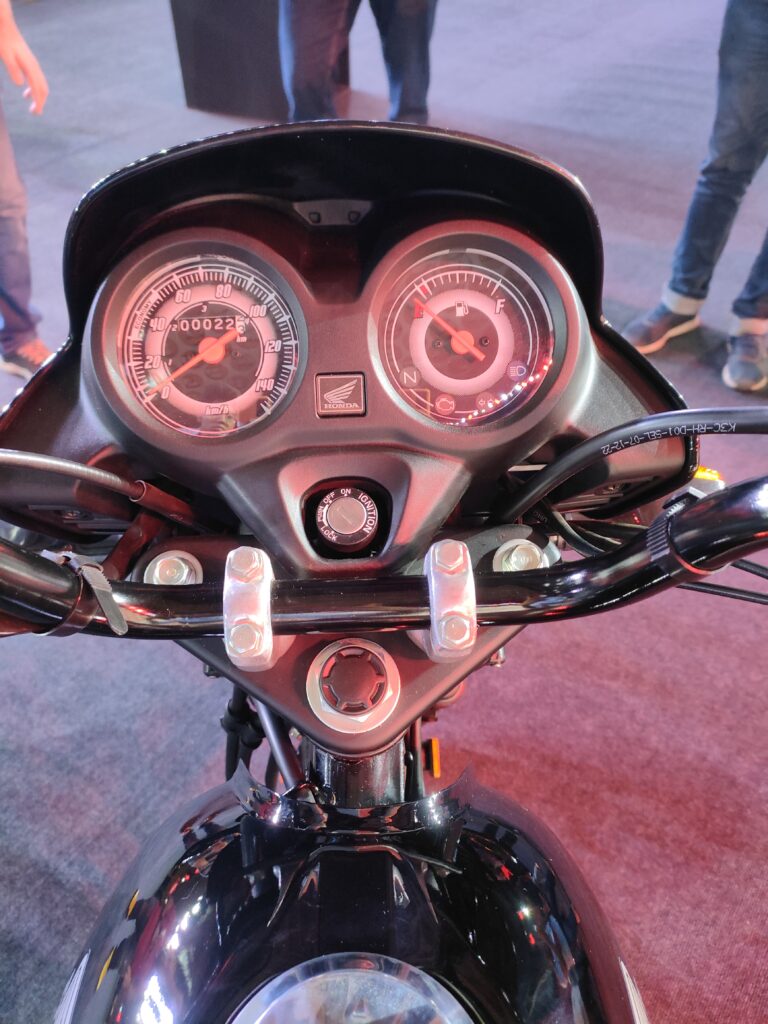 Fuel Economy: Honda has claimed that it will not publish the fuel economy as it isn't because they haven't done it to comply as it is a rule to do so. The bizarre reasoning is that they don't want to hurt customer confidence in the brand because they feel if the numbers achieved by them aren't achieved by the customers, they will start bad-mouthing the brand. The executives merely concluded about fuel economy "We assure you it is best in the 100cc class". Clearly, Honda is following in the footsteps of Bentley and Rolls Royce luxury sedans with the giant gas-guzzling V12 engines from the 1990s as they used to term it was "sufficient". For an audience which is concerned with the question of "Kitna Deti Hai", they can refer to the showroom but they are adamant about not releasing the numbers. However, to boost fuel economy Honda has introduced things such as Friction Reduction which is a piston cooling jet which will reduce friction and keep engine temperature at an optimum level hence boosting fuel economy.
Price: The starting price of Shine 100 will be Rs. 64,900 before taxes. Considering the demography the Shine 100 targets, this customer really cares about what they spend on, and it can be safe to say they are getting quite a good value for money. They have things like a self-starter as well as a kick starter with an inhibitor which will act as a stop function for the bike when the side stand is in operation. It is good to see safety features like this at such a low price point.
Other quality-of-life upgrades include competition standard seat length which is 677mm and the unique design of a narrow fuel tank to ensure good seating position. To better the seating position the seat height is also industry standard at 786mm tall. The turning radius of 1.9m is enough for many to navigate the twisty nature of Indian Streets. The steel frame is rigid enough for the bike to go on long road trips at ease and even at inclines with heavy loads. The wheelbase of 1245mm and ground clearance of 168mm helps to counter bad roads band ensure a smooth ride. In terms of colours, Shine 100 can shine with Black being the primary colour paired with Red, Blue, Green, Gold and Grey Stripes. The warranty of 6 years with 3 years being standard and the other 3 being optional also doesn't disappoint in recommending this bike to a new buyer.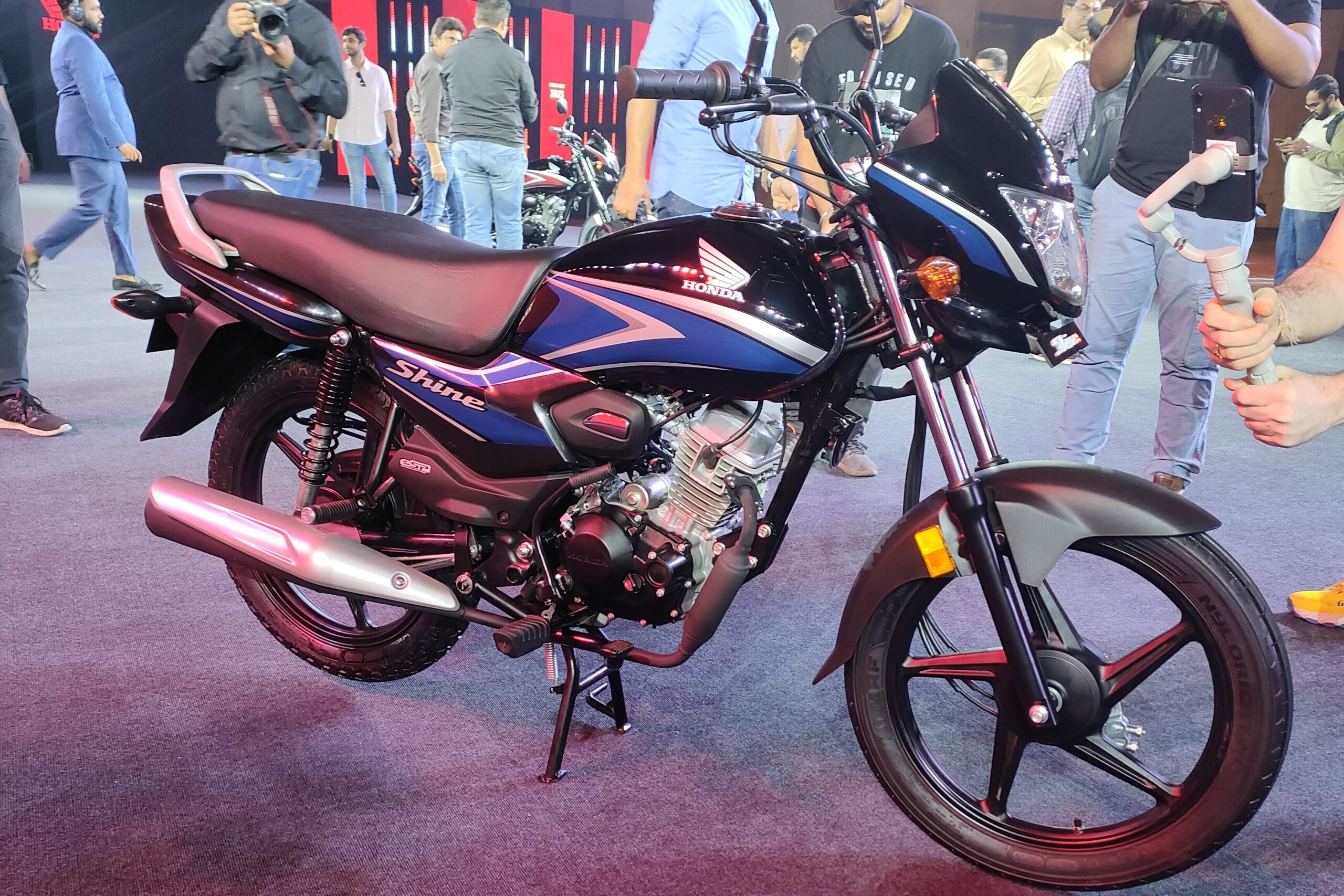 however, It would have been nice to see disc brakes and proper ABS to ensure better safety and of course, the Executives could have been more genuine and open about the fuel economy if after all it was just a number. However, no bike or car is perfect and here is a bike which competes with the Splendor and is a compelling case for 65k. If you feel like it, you can make a point to put it on your shopping list as deliveries start on May 23. Not to mention, the platform is an all-new one for this year and has the potential for electrification in future as well. Overall, a bike which promises a lot for not a whole lot is a worthy recommendation and we cannot wait to get behind the wheel of it.