Formula E was back into action this weekend. This time it is going to the city of nizams for the first time. International Grade motorsport make their way to the Indian subcontinent after hiatus of 10 years since Sebastian Vettel won his 4th and last F1 World Drivers Championship at the Buddh International Circuit in 2013. The Greenko Hyderabad E Prix was set to be hosted on February 11, 2023 15:00 local time. So it was extra special to see something other than Indian Racing League or simply today's regional formula ford as an Indian.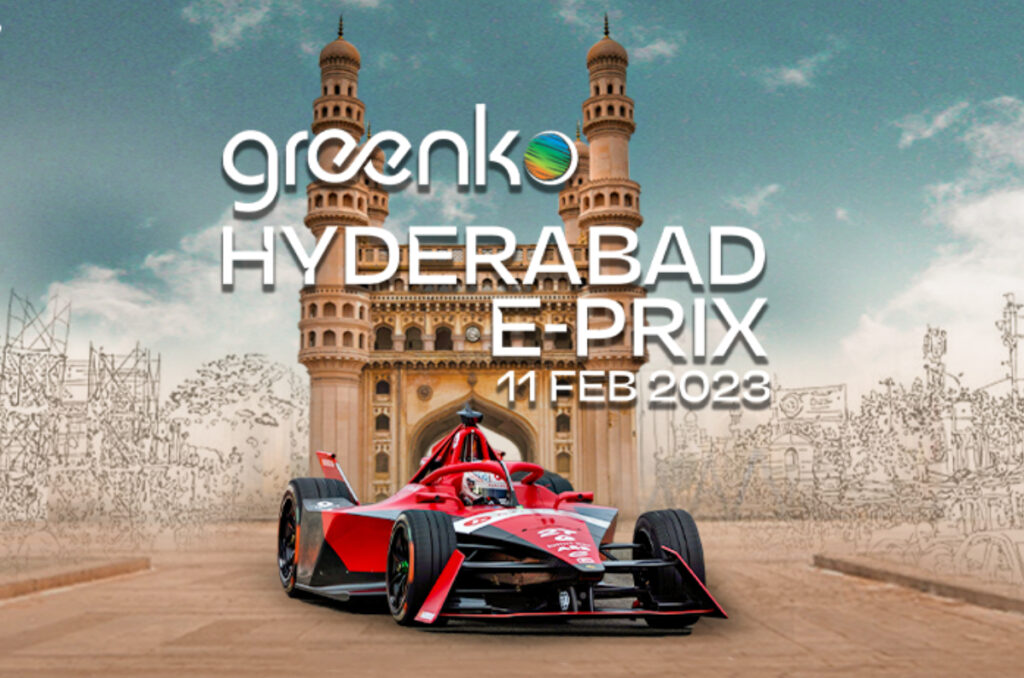 A point which should be noted is that this year brand new Gen 3 cars are introduced which aim to provide closer racing and host of new technologies aiding the principles of sustainability and also designing the path for future electric road cars. These cars produce 350kW (100kW more than Gen 2) capable of producing a top speed of 320 km/h. Regenerative systems at both front and rear with front producing 40% energy from regenerative braking. This will add upto 350kW at the back and 250kW at the front totalling to a whopping 600kW of peak power or shall I say energy. Also Hankook replaces Michelin as the main tyre supplier creating a compound which likes to make the car loosey-goosey where driver skill would come into play.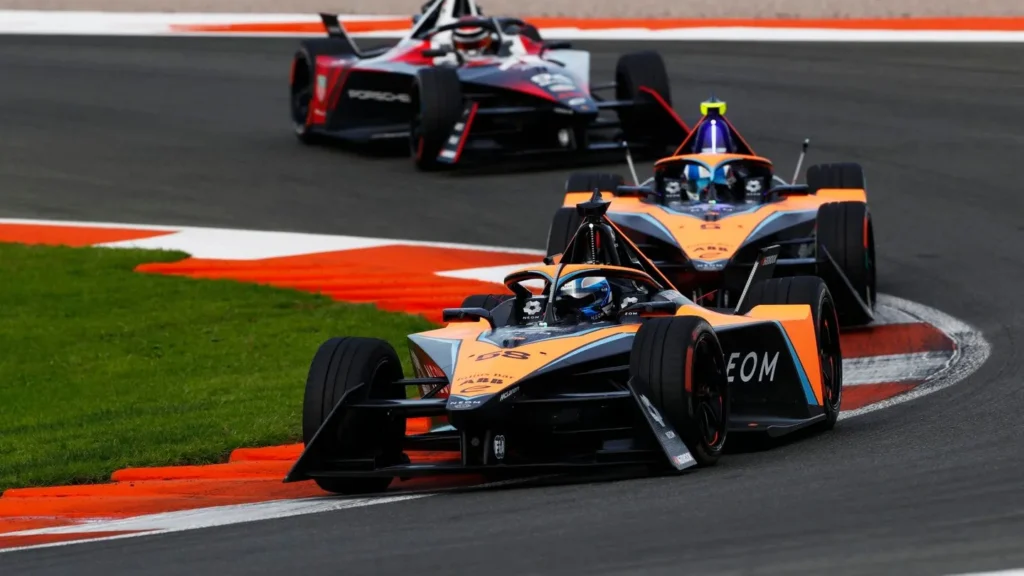 Weekend Format is quite unique as it is a One Day Event where it starts with 2 Free Practice Sessions. And then "Duel Qualifying" takes place. In the first round the whole grid is divided into two groups of odd and even. Power limited to 300 kW, fastest four drivers qualify for the knockout rounds. In the knockout stage, drivers are further split into pairs, one each from two groups, participating in Duels where fastest of the two qualifies to the next round. In this next round, they are allowed to use full 350kW of power. The final two compete for the pole position. The rest of the grid is decided on their qualifying times. For 2023, the change from 45 minute timed race to a set number of lap race distance has taken place. A unique strategy theme is also utilized as drivers can go onto sections and use "Attack Mode" where full 350kW of power can be used for a total time revealed to the team hours before the race. At some races, Formula E is also planning to use attack charge where cars and come into pits to recharge extremely quickly in 30 seconds. In the final shootout, Mitch Evans took the pole with the help of Jaguar I Type TCS Racecar after an epic duel with Jean Eric Vergne.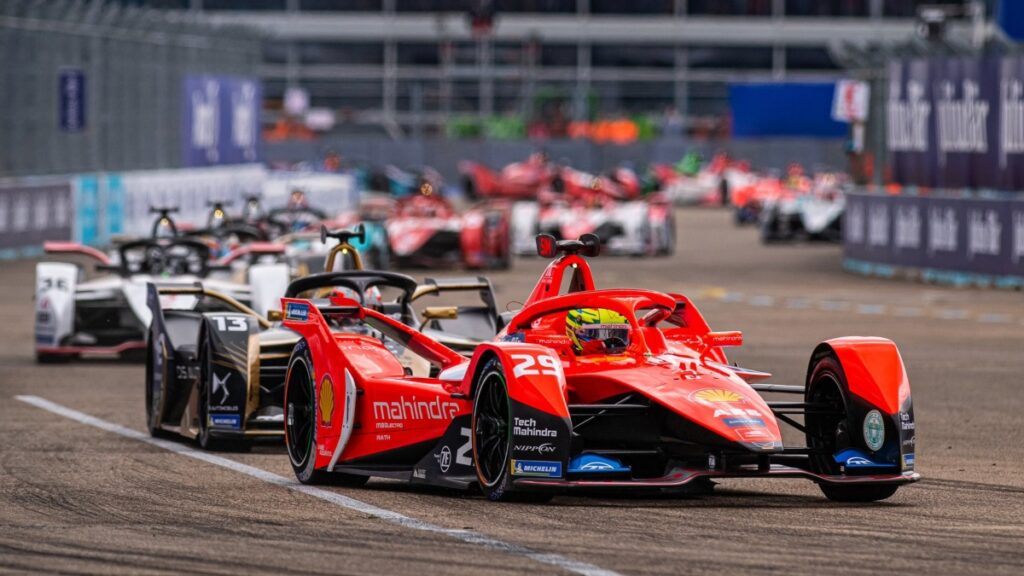 This e prix also has a very deep connection as it will have the unofficial Indian Racing Team Mahindra Racing on the grid this year. If an Indian Team on the Indian Soil competing doesn't ring any bells do remember it also has Jehan Daruvala, an Indian Racing Driver, as a Reserve Drive in their squad. Teams such as TCS Jaguar Racing which is owned by Tata calls itself as a Half Home Race. ABT Motorsport which uses Mahindra Powertrains can be called a Half Indian Team. Teams like Mclaren, Porsche, DS Penske, Nissan, Maserati and NIO are the manufacturers combined with garagistas such as Andretti Avalanche and Envision Racing. Talking about Mahindra, Oliver Rowland Finished P6 to score a big chunk of points for the team in the tricolour whilst Lucas Di Grassi finished P14.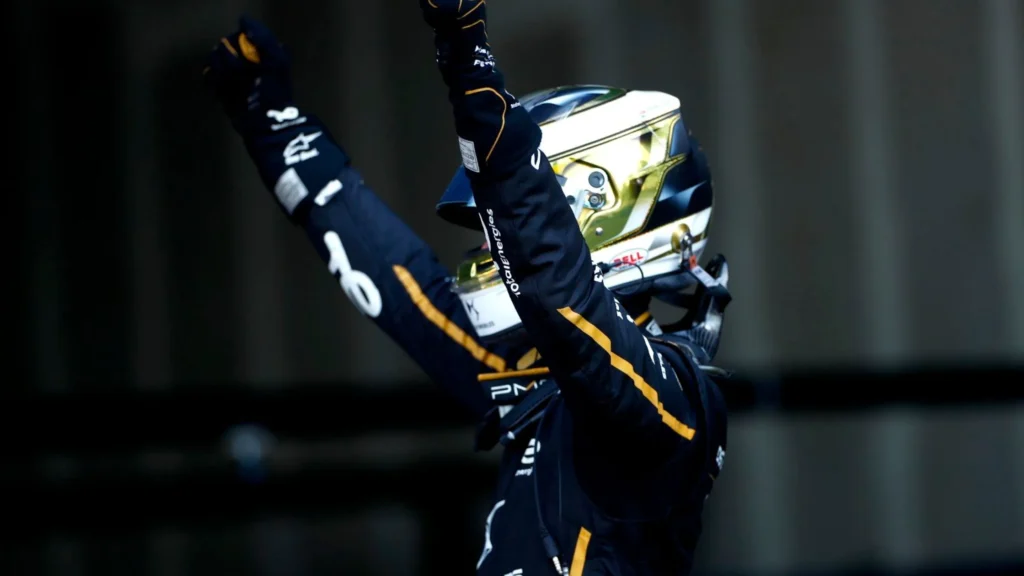 A quick look at the track gives me vibes of Monza and Baku with tight walls and overtaking via late braking is possible and possibly the longest straight in whole Formula E is sure giving a lot of chances for drivers to overtake with slipstreaming and the technical sections providing the survival challenge. It is a 2.83 km long circuit with 18 corners and a race of 32 laps is waiting on the Saturday. The circuit has a picturesque location with views of Hussain Nagar Lake winding through Lumbini Park in of the most central locations in Hyderabad. Reading this gives me a lot of New York Central Park themed race.
Season 9 has so far looked pretty intense as Jake Dennis after winning the inaugural in a dominating fashion and Pascal Wehrlein taking 2 nail bighting wins from the Diriyah and the championship is currently as seen in the table with Wehrlein inching ahead over Dennis by 18 points (80 to 62 respectively) with Jean Eric Vergne being a distant 3rd with 31 points. I can only hope that the two title protagonists could fight it out until the end like Max Verstappen and Lewis Hamilton and not Charles Leclerc and Max Verstappen. Although me hoping for a fight jinxed things altogether in 2022 so I might just shut up now.