Rally enthusiasts have become well acquainted with Ken Block. The professional rally driver who was with the Hoonigan Racing Division, has very sadly, passed away in woodland, Utah. When his snowmobile upended and unfortunately landed on top of him. Apart from competing in World Rally Championships, Block has competed in many action sports such as skateboarding, motocross, and snowboarding. Besides holding the record for the world's fastest snowcat, a modified Ford Raptor called Trax STI, Block has also appeared in the 2015 Need for Speed video game as the style icon.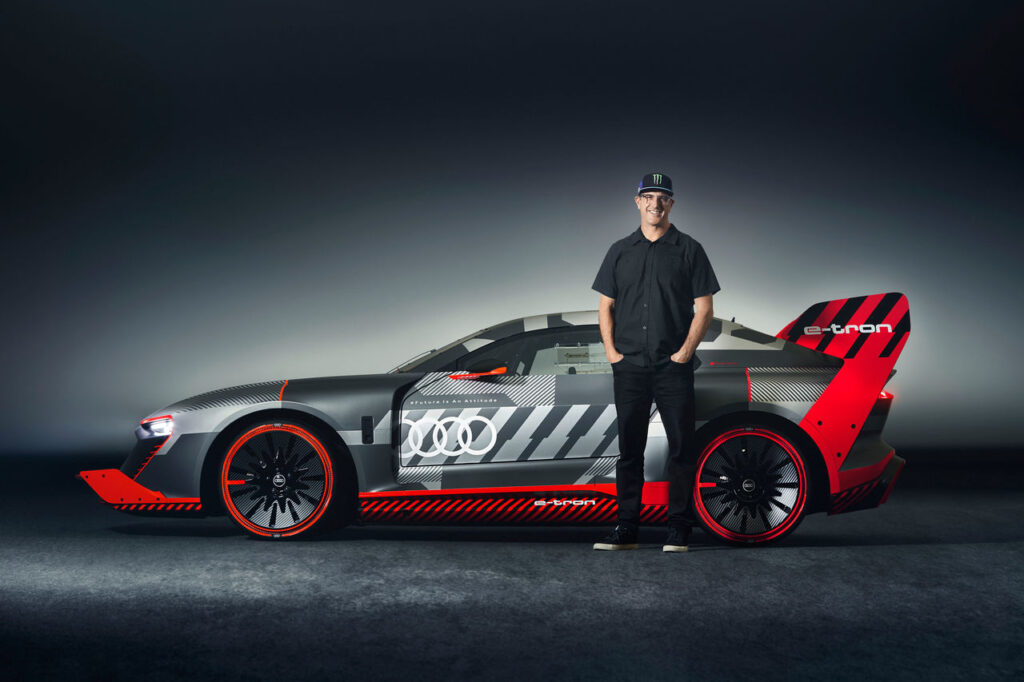 Although Block considered himself an active sportsman, he was also a savvy businessman. Block was one of the co-founders of DC Shoes and had shifted his business focus to Hoonigan Industries, an apparel brand for auto enthusiasts.
The Hoonigan Racing Division, headquartered in Park City, Utah, was home to Block's racecars and special project vehicles. Block and the team worked hard to modify the vehicles to suit inhospitable terrains and compete at World Championships. He had stated that he hardly ever has shown the collection together, and the cars travel globally for rallycross racing events, appearances and media events. In honour of the legendary daredevil that was Ken. We are taking a sneak peek into Block's garage at the Hoonigan Racing Division. These are TDH's top five most underrated cars from The Hoonigan Garage.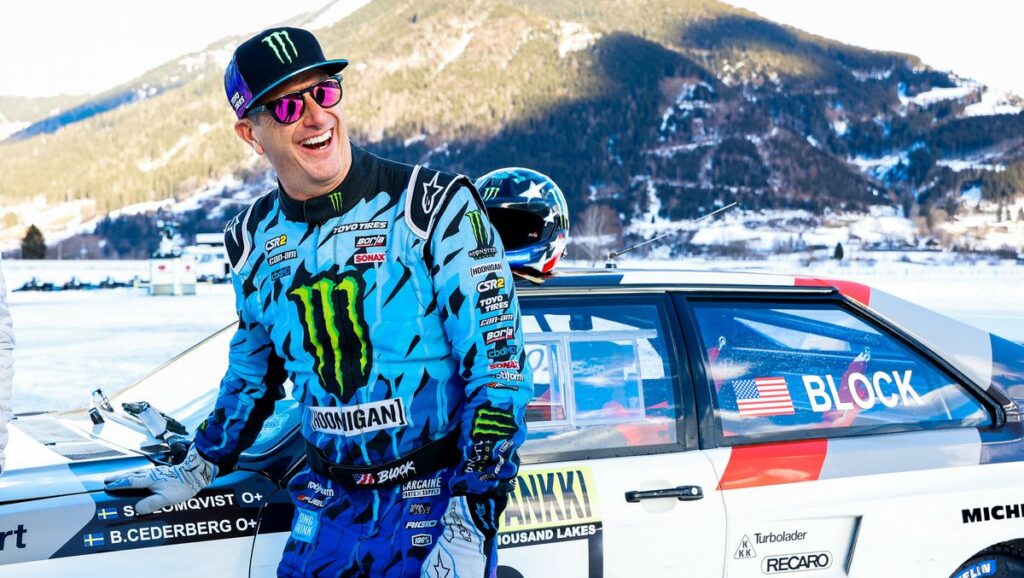 1965 Ford Mustang Hoonicorn RTR
One of the most insane builds that Block put together was the 1965 Ford Mustang Hoonicorn RTR, debuting in 2016. To make the car a beast, Block and his team modified the 410 cubic inches Roush Yates Ford V8 heart of the Hoonicorn to boast a twin turbo set up from Garrett, feeding the boost through a custom Switzer Dynamics intake manifold.
The car pumped out a whopping 845 horsepower and 720 pound-feet of torque. A few months later, a second version of the Hoonicorn debuted, pumping out a massive 1,400 horsepower and 1,250 pound-feet of torque.
1977 Ford F-150 Hoonitruck
Block created this Hoonitruck for GymkhanaTEN and also as a tribute to his late father, who owned the same base truck. To make this Hoonitruck stand out from other cars, Block custom-tuned the 3.5-litre V6 twin-turbocharged engine with a billet-aluminium block lifted out of the Ford GT Le Mans development program.
The big engine is capable of pushing out 914 horsepower through the 6-speed all-wheel-drive gearbox. Block fitted the interior with a custom Hoonigan handbrake handle, carbon fibre race seats, and a functional backup camera
2013 Block Style Ford Focus ST
Not all of Block's cars are covered in matt black vinyl wrap of DC Shoes decals. Some of his cars are plain on the outside but beasts under the hood. This car is one of three Focus ST performance hatchbacks that fifteen52 styles as part of its Project ST program in 2012.
Fifteen52 built this one to be Block's daily commute and dubbed it 'Block Style.' The 2-litre EcoBoost with OEM turbo engine ensures that Block experiences 280 horsepower and 305 pound-feet otorque. Although Block is used to more powerful cars, he relishes this customized car.
2016 Ford Focus RS RX
This gem was the result of the combined efforts of Block's Hoonigan Racing, Ford Performance, and UK's M-Sport. The car has an all-wheel drive, EcoBoost engine that is capable of producing 600 horsepower, allowing the vehicle to shoot from 0 to 60 mph in under two seconds.
Inside the car, Block-fitted Recaro seats, M-Sport multi-function bespoke steering wheel and engine management and data logging. Block ensured that he optimised the car for rallycross competitions. Not only is the car a stunner, but it's also fast. it was auctioned recently for a whopping $264,000.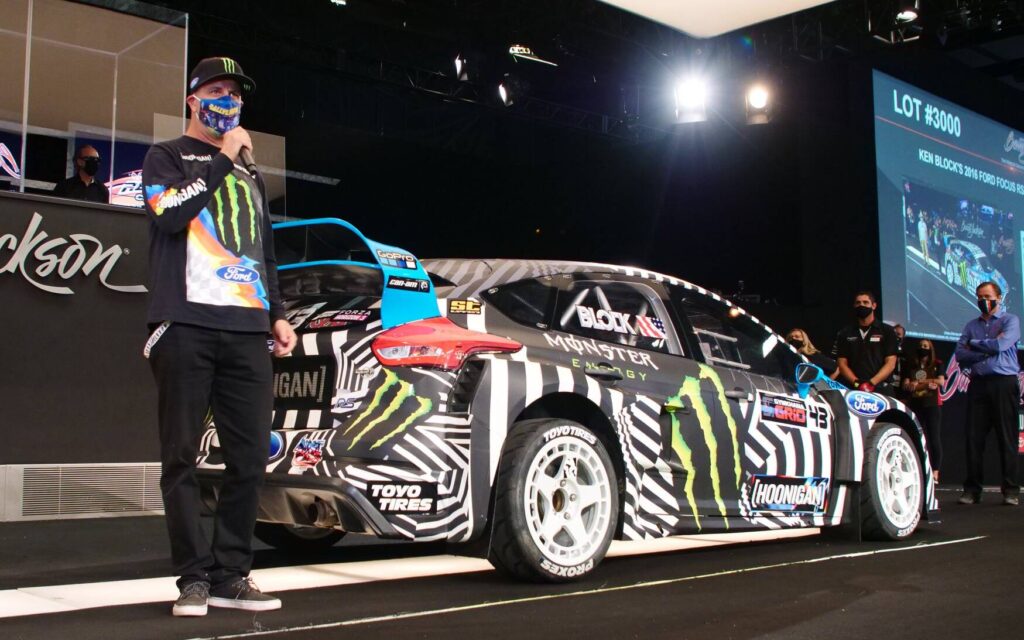 1986 Ford RS200
Ford produced the RS200 as a four-wheel drive sports car and used it as the basis for Ford's Group B World Rally Championships. Block's RS200 is one of the 200 units that Ford was required to build to meet the homologation rules.
His car boasts an Evolution variant of the 4–cylinder turbo motor. Block and his team custom tuned the engine to produce 700 horsepower, which is not bad considering the car has a 2.1-litre, 4-cylinder, turbocharged engine. The car also has a gloss black paint job with matte black vinyl on top.