Finally! Porsche has brought an answer to what we have always referred to as the "Cayman Complex." By putting the balls-to-the-wall GT3 engine into the brilliant Cayman chassis, shortening the gear ratios of the 7-speed PDK for maximum response, and working aerodynamic magic on what, at one point, was an entry-level car…Porsche has created a monster, and it's now available on our shores!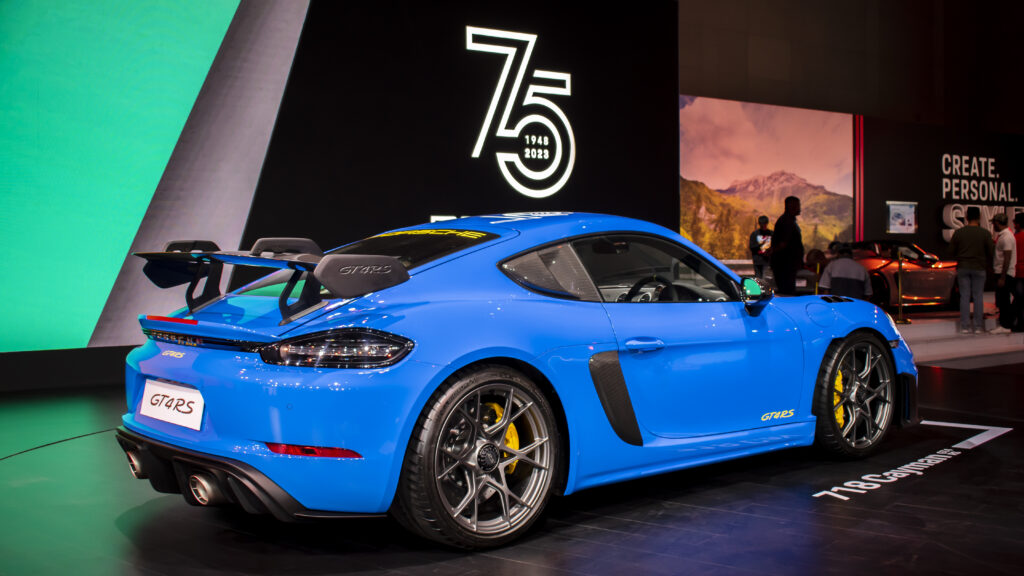 Yes, it's the most hardcore, powerful and track-hungry Cayman Porsche has ever made, but with the new 911 GT3 already in existence and a nut-job GT3 RS coming later this year, you might think that this steps on the toes of some big 911s considering this GT4 RS is only 6 seconds slower around the Nurburgring, but Porsche claims them to be a completely different beast, that will only be believable once we've gotten our hands on one of these.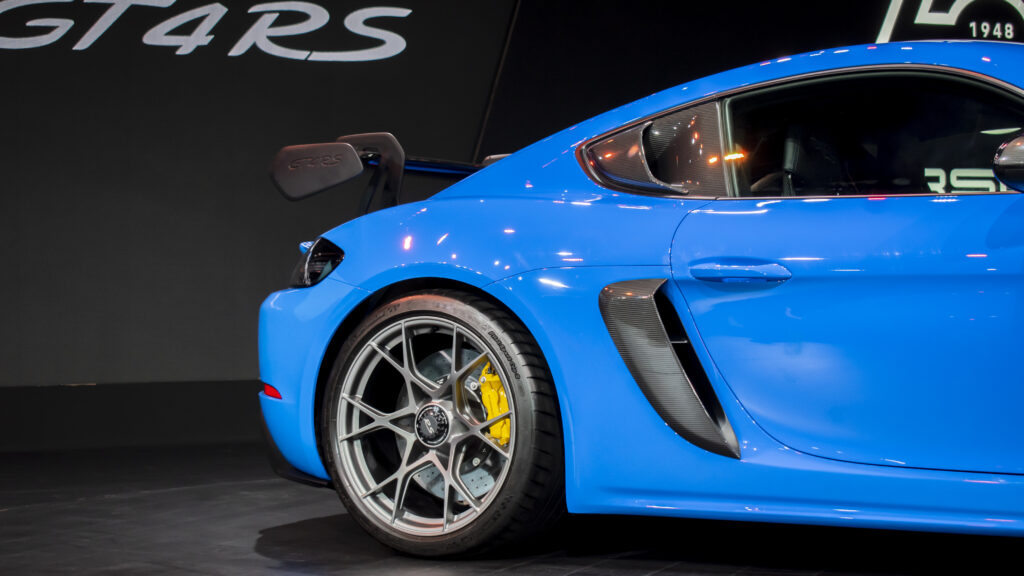 When we talk about numbers We have 493bhp (that's 79bhp more than the standard GT4, but 10bhp less than a GT3 due to the exhaust needing to take a more tortuous route around the rear suspension), while torque gets a slight bump to 450 nm and it's PDK only – as per the 'RS' doctrine. No manual gearbox here sadly. Still, 0 – 100 kmh takes 3.4 seconds (a GT4 with PDK takes 3.9secs) and the top speed is 313 kmh. Perhaps more impressive is the Nürburgring lap time set on the optional Michelin Pilot Sport Cup 2 R tyres over 23 seconds quicker than the standard GT4… which is light years around the 'Ring.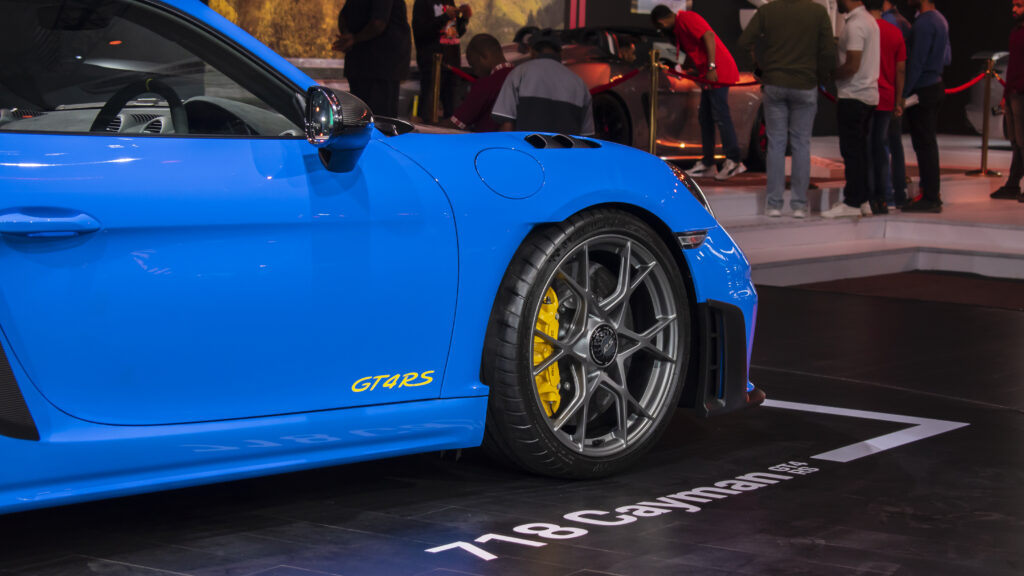 while the GT4 RS is down slightly on power compared to its larger siblings, at 1,415kg it's lighter than both the 911 GT3 (1,435kg) and GT3 RS (1,450kg). Helping deliver this weight reduction is the use of carbon fibre reinforced plastic on the front wings and bonnet and just like previous RS models, the Porsche emblem is now just a sticker. The interior features lighter, thinner rear-window glass, lightweight carpets, less sound deadening and of course, fabric door pulls. You can even delete the central infotainment screen.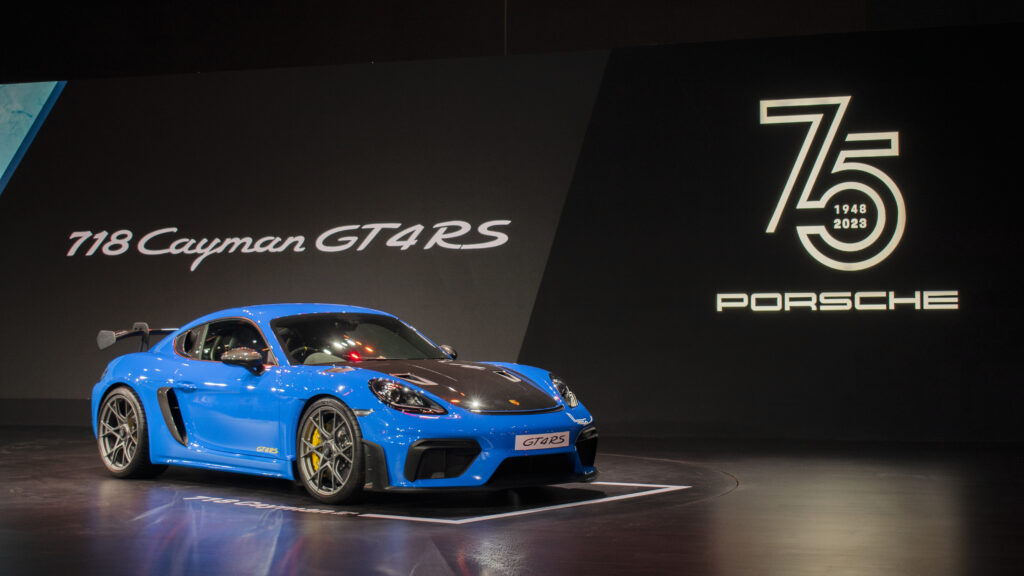 While the parts that have been used to make the new 718 Cayman GT4 RS are great, the total sum is even greater. With the RS, Porsche seems to have perfected the small mid-engined sports-car formula so the Cayman is no longer in the 911's shadow. In fact, it may even be the other way around now.