The world of 2-wheeler motorsport is an exclusive one. It is brutal too, you require a rather large stack of bills to even try it, along with absolutely no fear of death; not to mention the sheer core strength, endurance, dexterity and mental fitness needed to go up the ranks. On the other hand, being a racing rider is every biker's dream. every rider has imagined themselves on a circuit, with their knees scraping the apex and power wheelie-ing out of a corner. The chances of that specific dream have been really low. But KTM India has created the opportunity of a lifetime for the racer within you. With India's largest racing championship, the KTM RC Cup.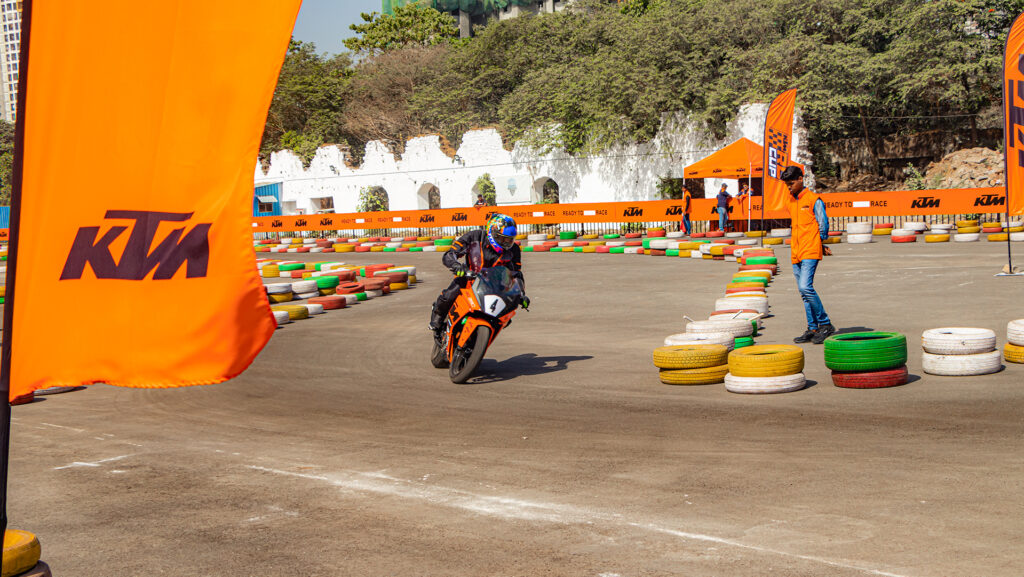 The RC Cup consists of 3 rounds that filter out the best from the rest, with the first being the qualifier round, KTM is anticipating over 1,000 riders to participate across the eight cities in nearly 250 races. The top 10 riders from each city (a total of 80 riders) will then head to Chennai for the qualifiers. The top 20 from the qualifiers will compete in the finale, which will be race directed by ex-MotoGP racer Jeremy McWilliams. The top three KTM RC Cup winners will then visit the brand's global headquarters in Austria where they'll receive race training from KTM experts. They'll also get to interact with KTM Racing factory athletes, visit the KTM Motohall and attend the Austrian MotoGP race.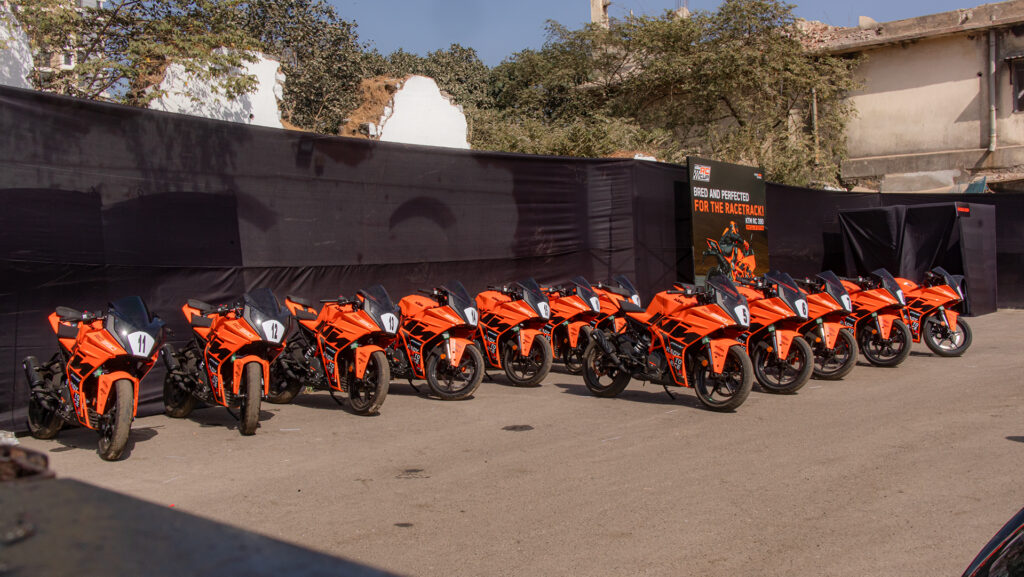 Participants are racing on stock KTM RC 390 GP Edition bikes. The GP Edition is mechanically identical to the updated RC 390, with a 373.2cc, single-cylinder liquid-cooled engine making 43.5hp and 37Nm of torque, and mated to a 6-speed gearbox with a slipper clutch.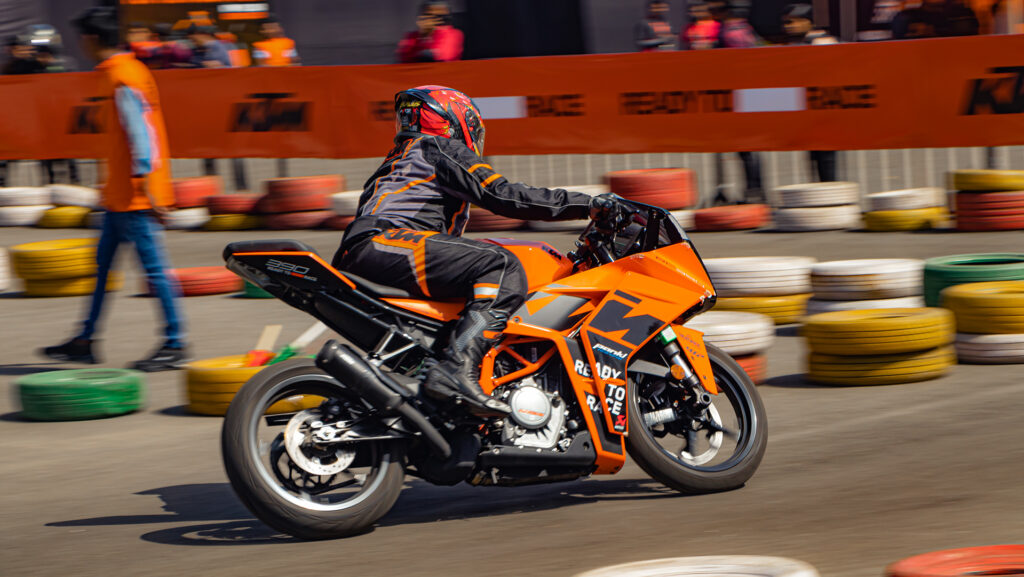 The contestants will continue to race on the company-provided KTM RC 390 GP Edition bikes in three stages:
Selections: Race Academy and Selections across 8 Cities – Mumbai, Vadodara, Delhi, Ranchi, Hyderabad, Bangalore, Coimbatore and Chennai.
Qualifiers: The top 10 from each of the 8 cities will contest in the Qualifiers held in Chennai.
Finale: The top racers from the Qualifiers will race at the Finale of the KTM RC Cup.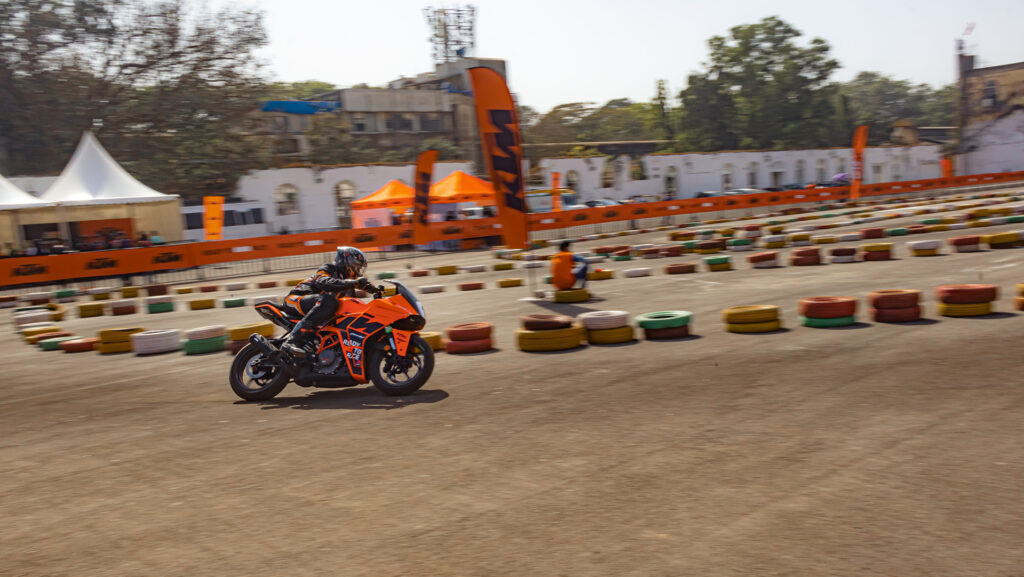 We had the opportunity to attend the inaugural Mumbai qualifiers on the 14th of January and had a delightful experience. Stay tuned to our YouTube channel to not miss out on all the action that went down at the Raymond Ground!