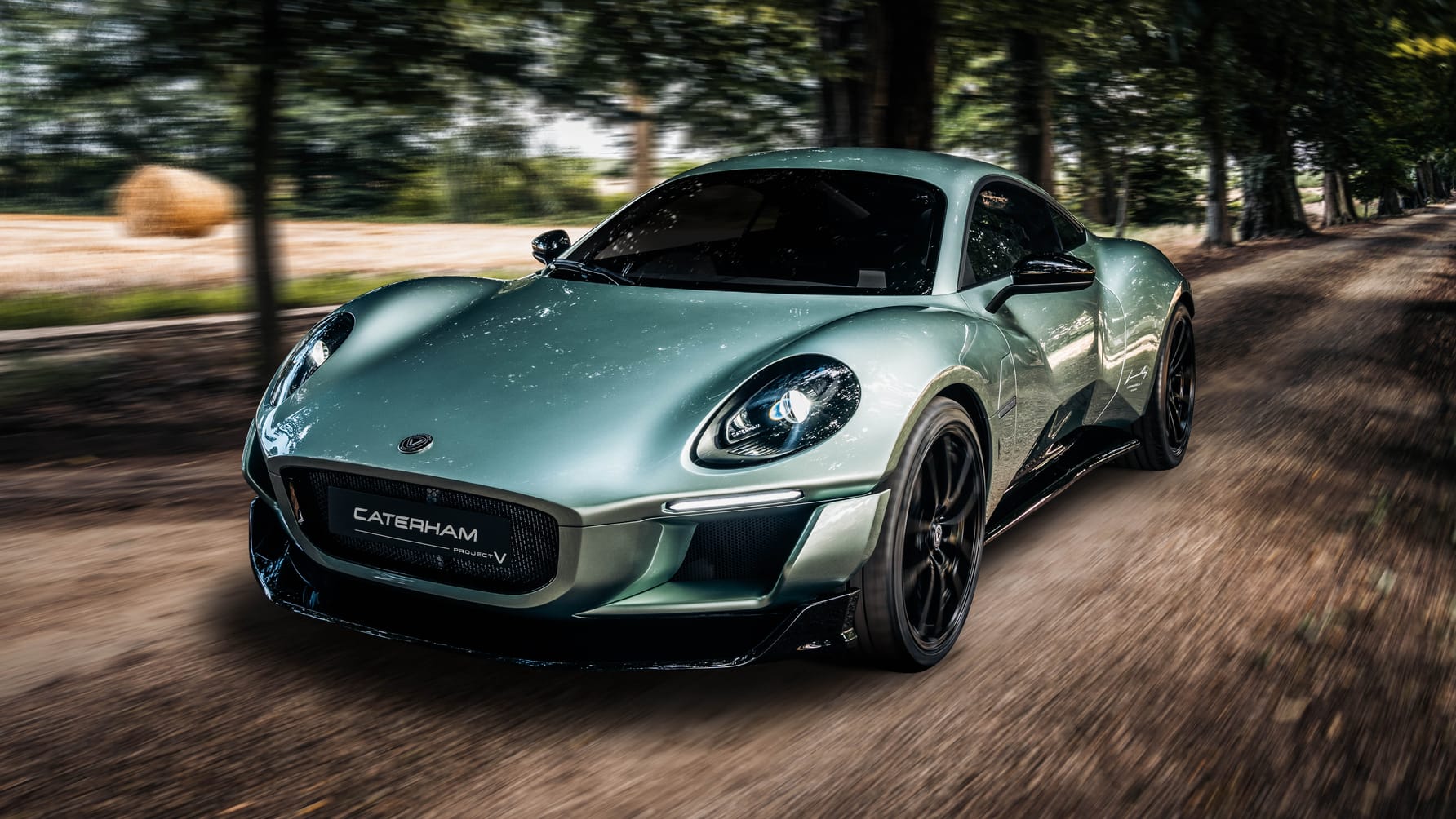 We all love a mid-engined budget sportscar which is light and amazing to handle. A feeling someone would get in a Go Kart or a 100cc bike. What if I told you there is a company which professionalizes in building an odd in-between a bike and a car is going to build a sportscar? Digestable? How about this particular model being an EV? A lot of differences in creating this model then. We love looking at how this technical challenge is tackled for mass production by Caterham as they introduce their Project V concept!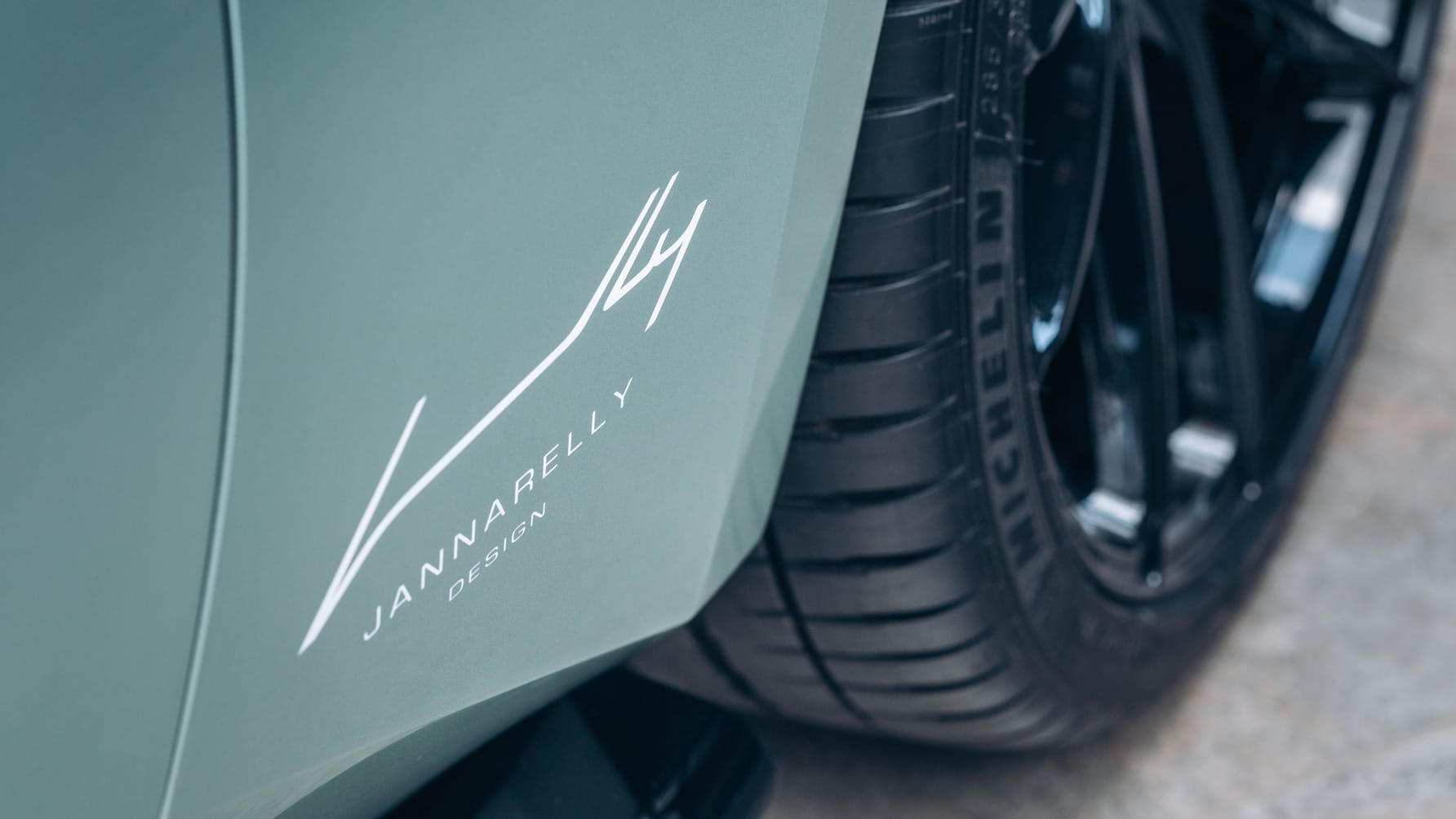 The age-old answer to styling has been that it's subjective. But Project V being a sportscar created by a universally loved British brand seems to have built one of the cleanest designs ever. This comes as a result of Project V being a crossover between Janerelli Design 1 and the failed Caterham C120. It looks less aggressive than the Design 1 whilst being more beautiful than a C120. That Janarelli compliment may seem very random but is a coincidence as Anthony Janarelli is the appointed chief designer of Caterham. However, it is bigger as compared to Caterham Seven sitting at 4.2m long, 1.2m tall and a little over 1.9m wide. But it was bound to be that!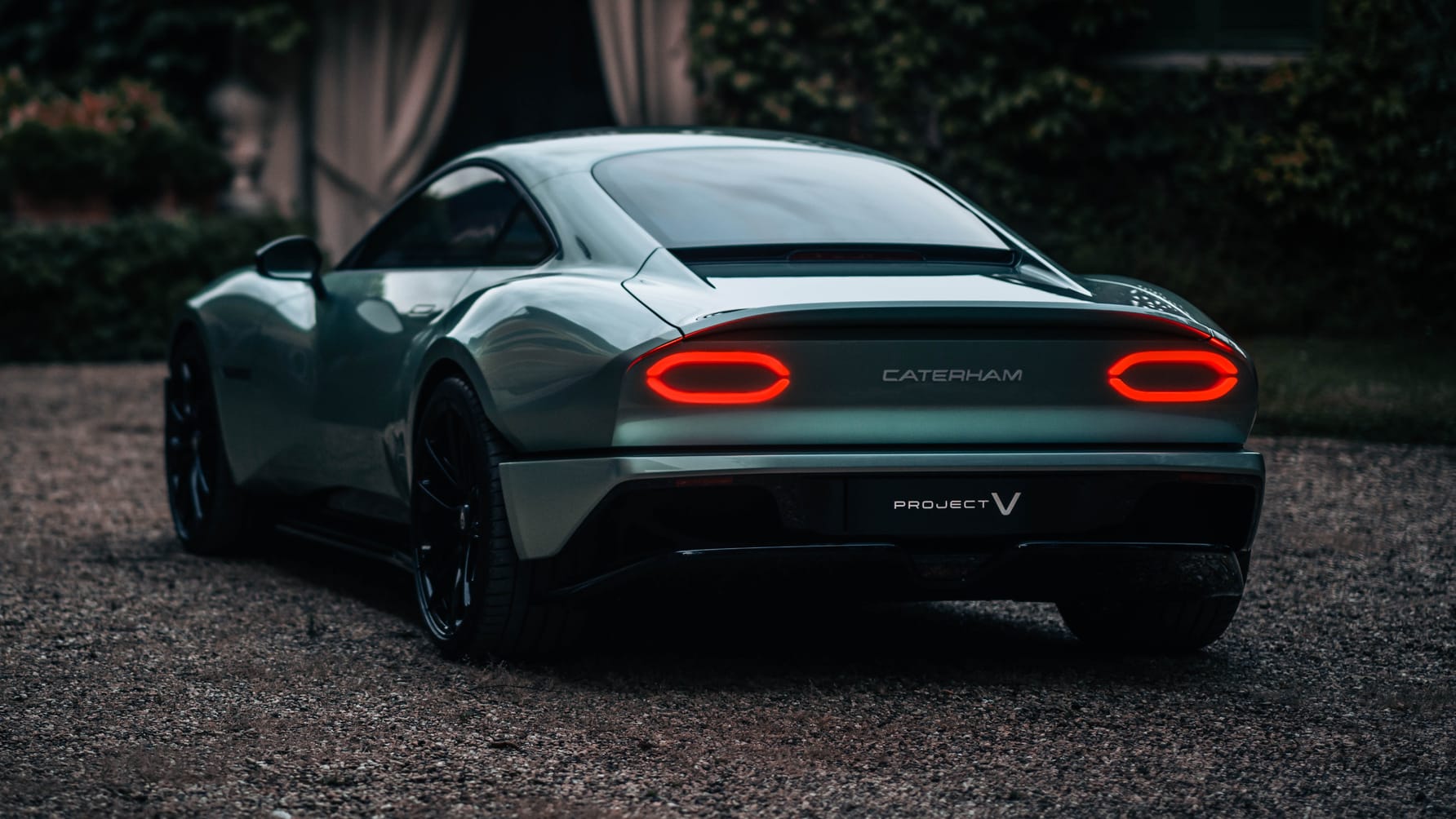 The Caterham Project V is powered by a single rear-mounted 55 kWh lithium-ion battery which produces 268 Hp. The battery charges from 20 to 80 per cent using 150 kWh rapid charging in just 15 minutes! The total range is estimated to be 249 miles or 400 Km. It may seem surprising that an EV sportscar produces only 268hp but wait until you listen to the weight figures (no pun intended). The total weight comes at only 1190 Kg. It is very close to Alpine A110! It is a technological marvel with the help of a carbon fibre composite shell that weighs only that much with all the batteries when those cars weigh a lot more and as a result need to give more power to distract from the penalty. The fact that you don't need to experience that is enough for the Sports coupe to justify its relatively low power figures. It does 0-100 km/h in only 4.5 seconds and the top speed will be somewhere near 230 km/h.
It is a possibility as this is a concept and not a production model but a feasibility report shows this car to reach mass production in 2025 or 2026 and we never know it may make a lot more power. But frankly, the Caterhams don't need that. They are renowned for making lightweight thrilling sportscars which don't hint at practicality at all. But surprisingly, project V does that too! Caterham plans to offer Project V with 2+1 where a single backseat will be on offer or a 2+2 traditional dual backseat which only adds to practicality.
In terms of the interior, it is barebones with simple-to-understand dials as well as driving modes which will consist of Normal, Sport and Sprint which will alter the suspension as well as other settings to adapt to the scenario. The steering wheel is Electrically Power Assisted in opposition to traditional manual or hydraulic setups to reach a wider audience with the inclusion of an Infotainment System with Apple Carplay/ Android Auto. Not to mention, the toggle switches look sweet and someone would love to play with them to listen to their satisfying clicks. The wheels will measure at a respectable 19 inches in front and 20 inches in rear. The best part of this car is its pricing which will be only 80000 GBP or close to Rs. 75 Lakhs. A sports car at this price you may get is BMW M2 in India but even that stretches to Rs. 1 crore but has double the power so it may seem a little too much to pay for an EV.
But a Caterham has the advantage of being simple and you need to also remember that with all of its special models costing a little bit more will eventually make a lot more power. We have missed a simplistic perspective on a sportscar for so long. Sure a Tesla Roadster seems cool but it is close to double the price of Caterham and still hasn't come into production after being announced in 2019! It is equally weird supporting Caterham as it is a brand which always seems to be on the brink of bankruptcy. We do have a feeling that this sportscar is the best way to go mass market and still carry their speciality with them while making good money doing that for a community which ceases to exist in an EV atmosphere where people are getting detached from cars day by day. This may be a good ray of hope and it is a respectable effort from Caterham, to say the least.