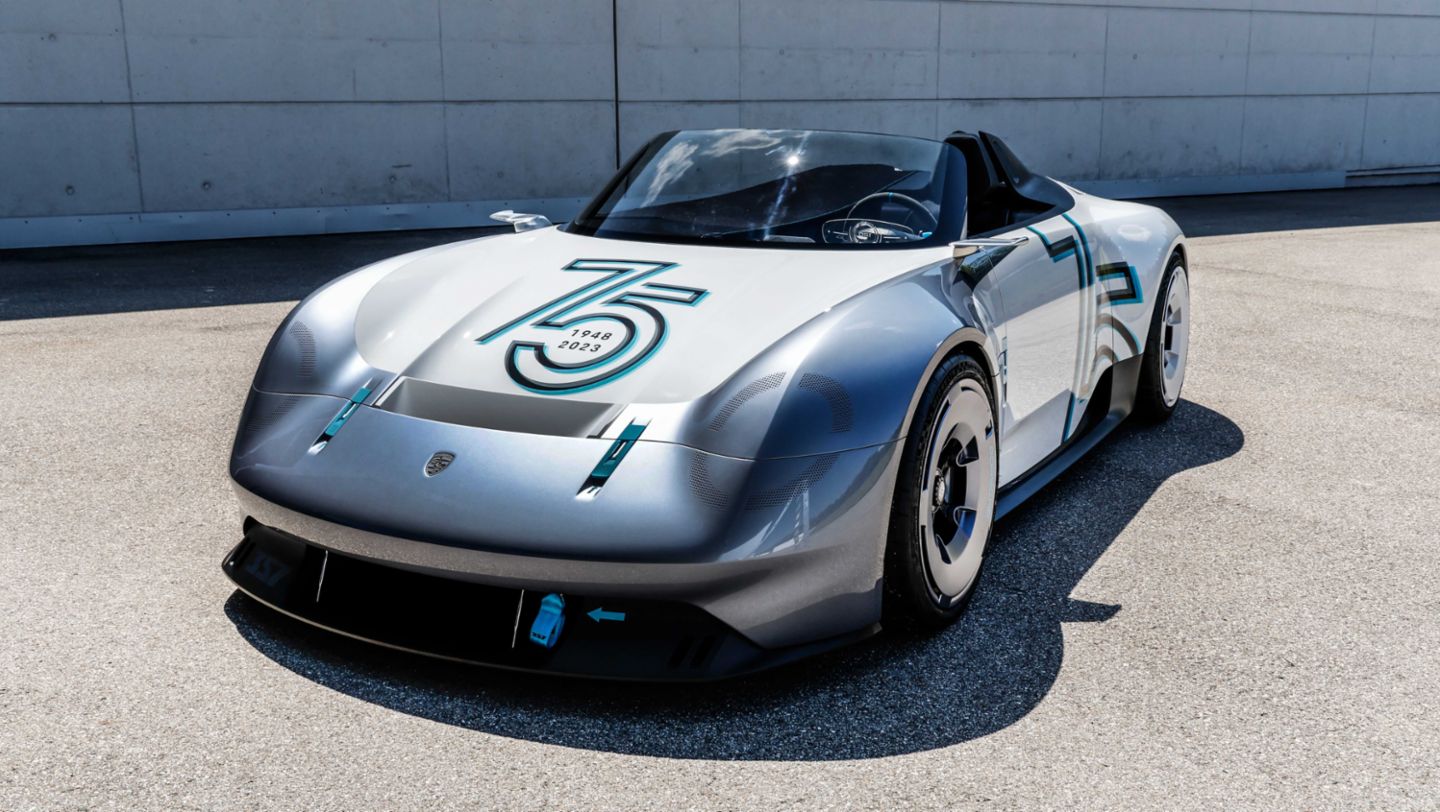 Porsche has given tribute to the car that started it all. We are talking about Porsche 356. Welcome the Porsche Vision 357 Speedster to celebrate Porsche's 75th Anniversary. You can already spot the nostalgia of Porsche with this Can't You?
Whilst the original 356 had the engine borrowed from the beetle and barely made over 90 horsepower, the Vision 357 Speedster is powered via a 4.0 Litre Straight Six borrowed from the GT4RS e-Performance which adds an electric powertrain which doubles the power of the GT4RS. It makes 1087Hp in its full-blown qualifying mode. Quite an improvement isn't it? This helps the 357 achieve 0-100 in a blistering sub-3 seconds! The electric motor features a 900V fast charging allowing the 82 kWh battery to replenish 75% of its capacity in less than 15 seconds. This motor also has various aspects buried under the frunk. The weight is expected to be close to 1600 kg quoted for GT4 e-Performance because the aim is to be stylistic in respect of the fact that it is a show car.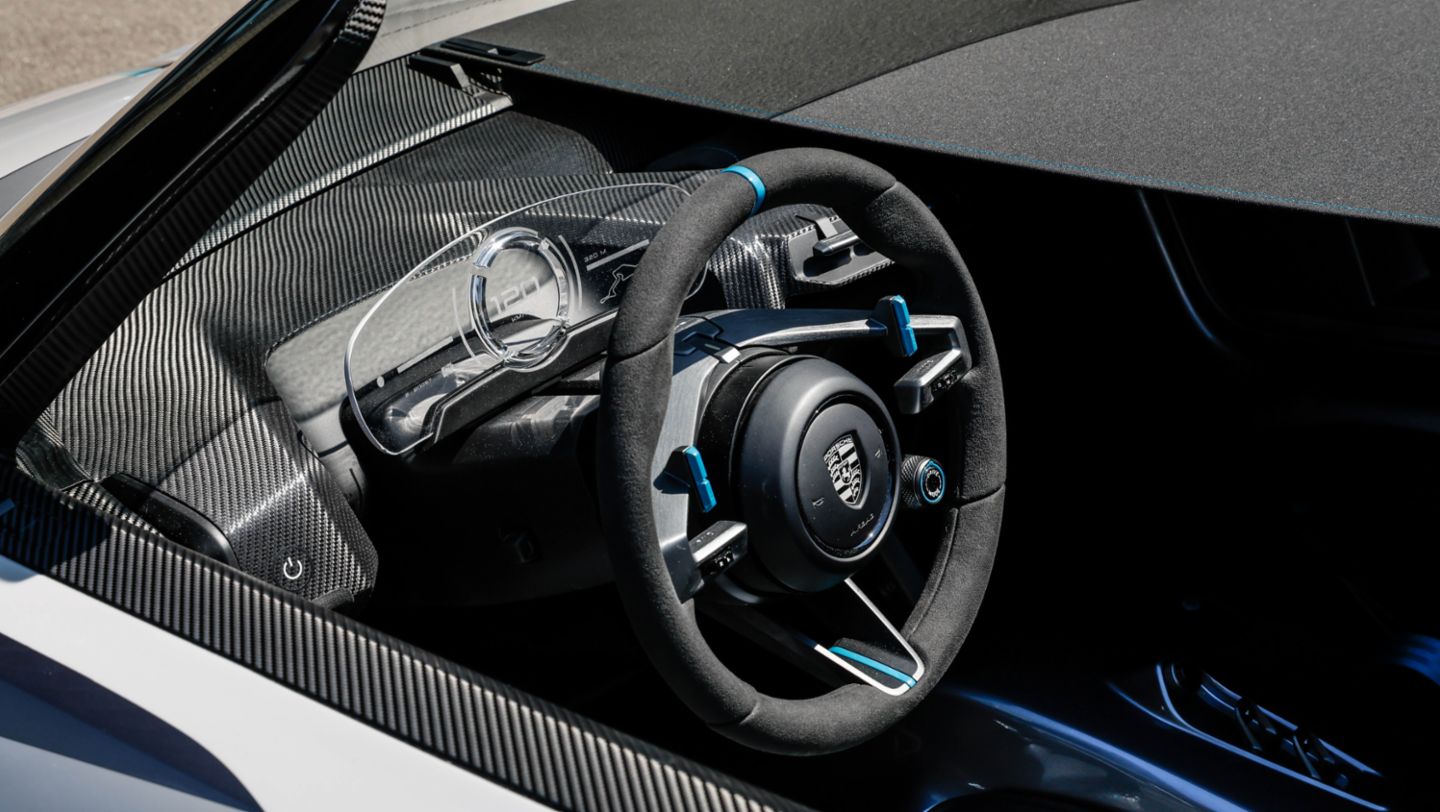 The height of the 357 Speedster is also shorter than its coupe counterpart because of the chopped windscreen. The car is finished with Alcantara and a distinct blue stitching which is extremely visible in the bright sunlight the pictures are taken. It sports Porsche Bucket seats with 6 point harness accented in Miami Blue. The gauge cluster is surprisingly transparent and a racing wheel looks so cool with the blue accent. The dashboard is finished in carbon fibre which looks like you are piloting a Porsche Cup Car. The charging port is situated in a driver's roll hoop to finish off a brilliantly driver-focused single-seat interior.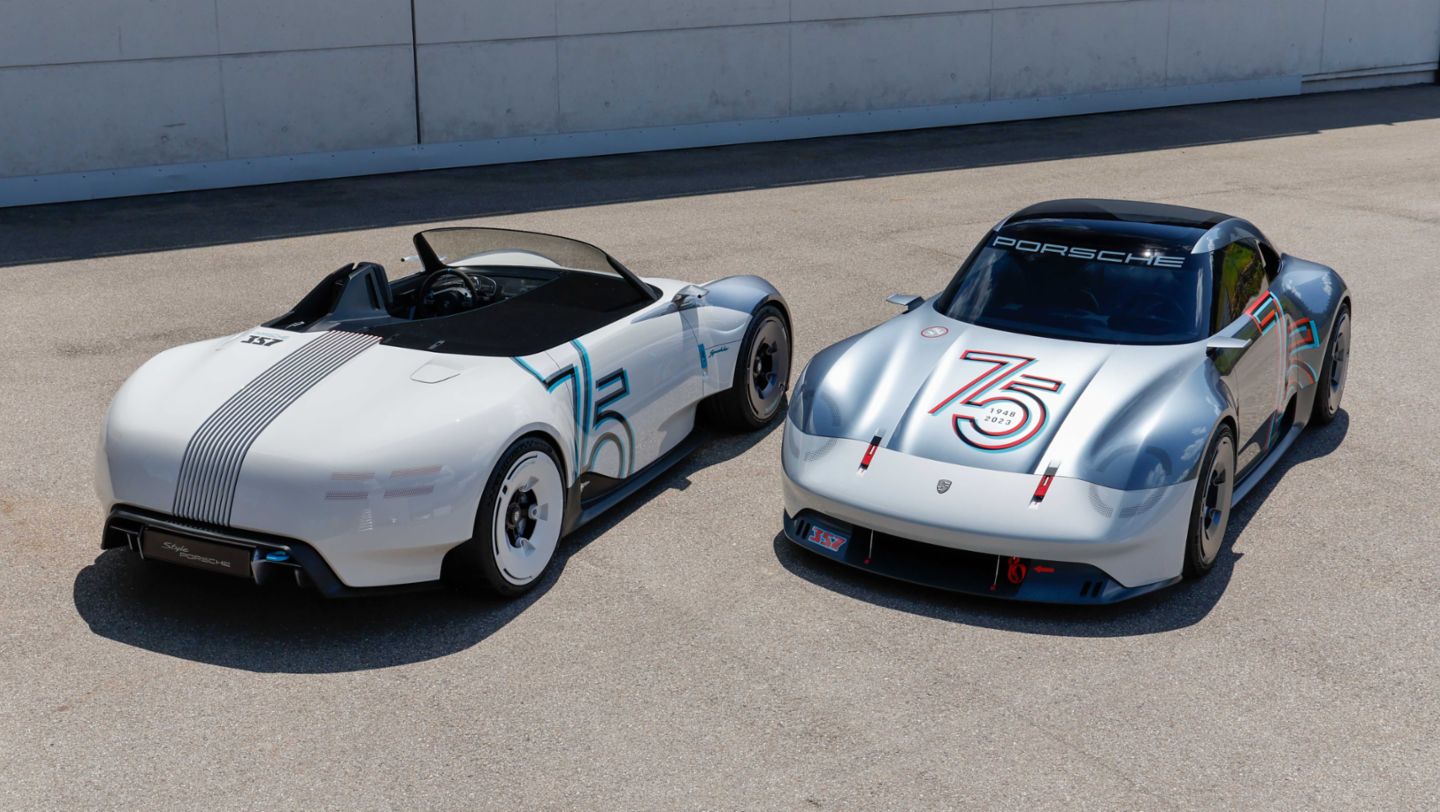 The Porsche Vision 357 Speedster debuts at the Goodwood Festival Of Speed and Porsche is the Celebrated Marque and what a way to celebrate its Marque-ness. A tribute to a car that started it all which paves the way for the future with an electric powertrain. The exterior looks superb with that Blue and Silver Livery and is an amazing compliment alongside other cool Porsches such as the millionth 911 as well as Cayenne Transsyberia.