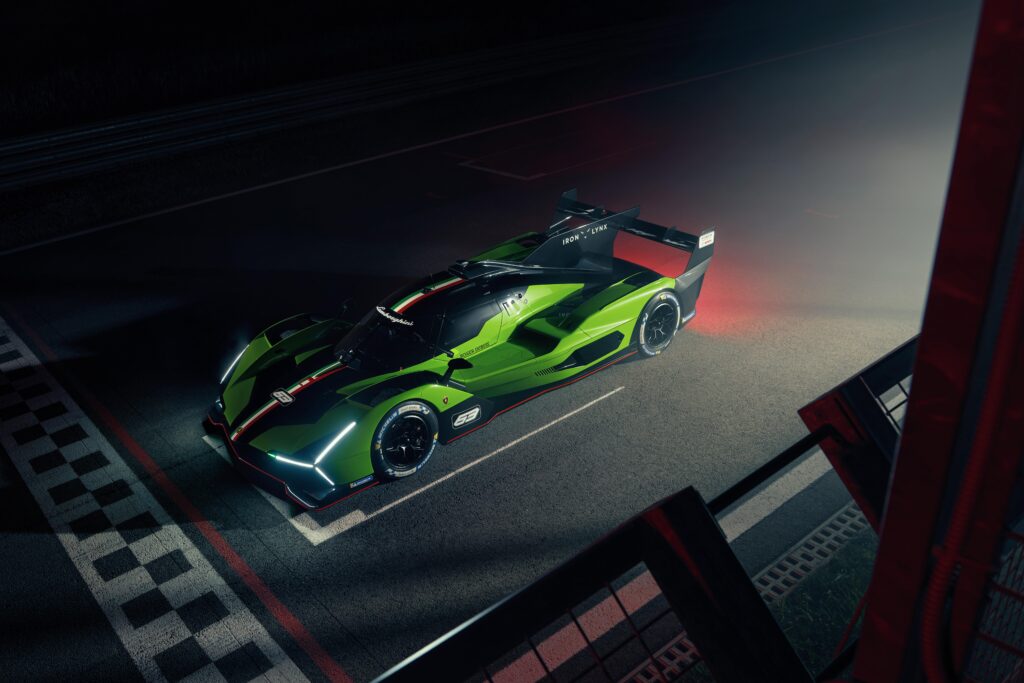 At the 2023 Goodwood Festival Of Speed, Lamborghini has revealed a machine for their entry in the 2024 World Endurance Championship and IMSA WeatherTech Sports Car Championship, the SC63, which is their first-ever hybrid endurance racing prototype to participate in the Hypercar category of the 2024 WEC. To race the SC63 in these international competitions, Lamborghini has partnered up with the Italian team Iron Lynx and also has partnered up with world-class racing drivers, which also includes Romain Grosjean and Daniil Kvyat, for the SC63 to be pushed to its full potential.
Powers the SC63 is a 3.8L twin-turbo V8 hybrid configured in the 'Cold V' format, which means the turbos are mounted outside of the V block, coupled with a standard gearbox and motor generator unit (MGU) managed by Bosch, which makes it easier to service and cool down the engine faster, power is limited to 680ps or 670hp for participating as per LMDh standards. To build the monocoque of the SC63, including the front push rod suspension design, Lamborghini has partnered up with renowned expert Ligier.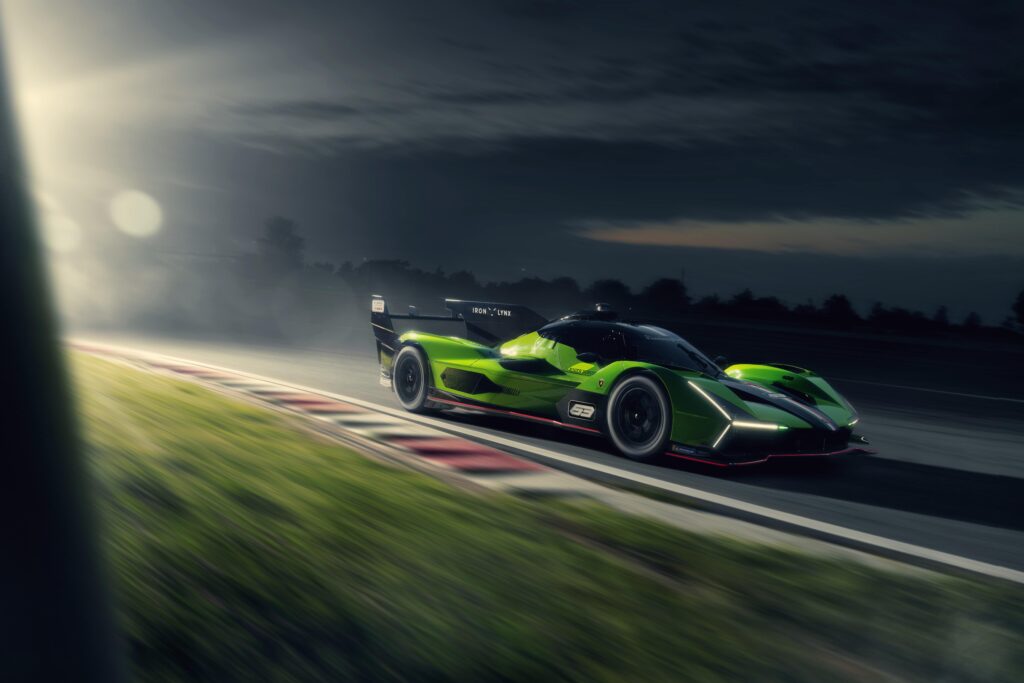 The SC63 is based on Lamborghini's Direzione Cor Tauri strategy presented in 2021, which is Lamborghini's roadmap for electrification leading the company to hybridize the whole line-up by 2024, the first example made under this roadmap is the Revuelto, which is a road car, but with the SC63, for the first time, Lamborghini has used this strategy in motorsport too.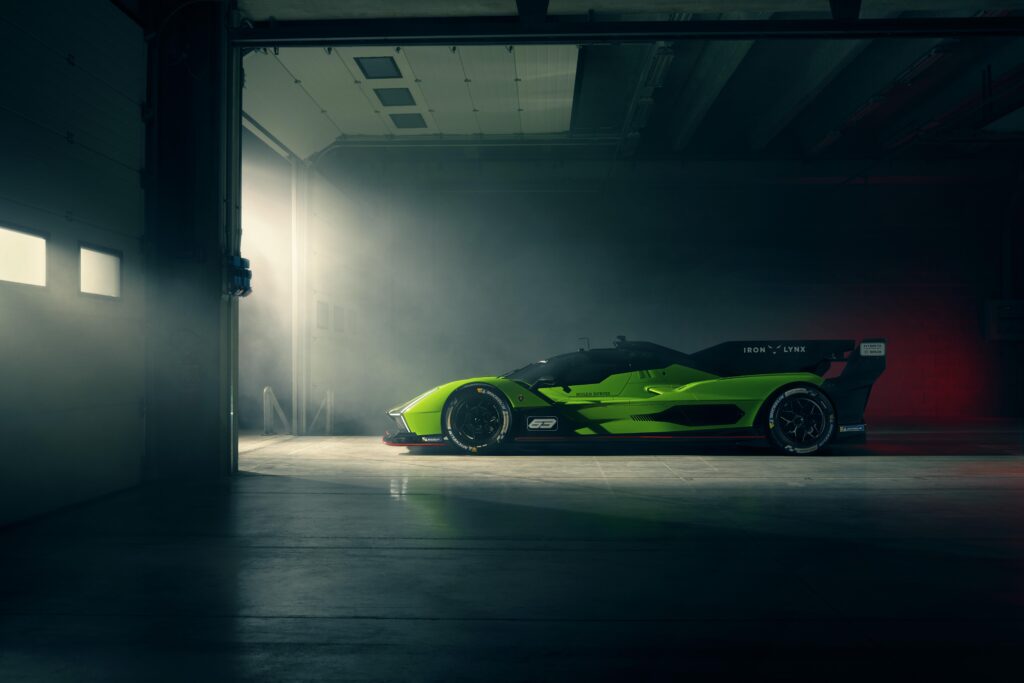 The SC63 looks absolutely gorgeous, it has Y-shaped DRLs inspired by the Sian and the Revuelto and has Y-shaped taillamps as well, all the aero bits are designed in the Lamborghini design language without violating the FIA rules, it also features 63 badging with Italian colour on the front area, the front splitter and side skirts have got the red edges, and it has a giant wing at the back connected with an aero splitter fitted over the engine bay. And the overall car is in a similar livery as the Huracan GT3 Challenger.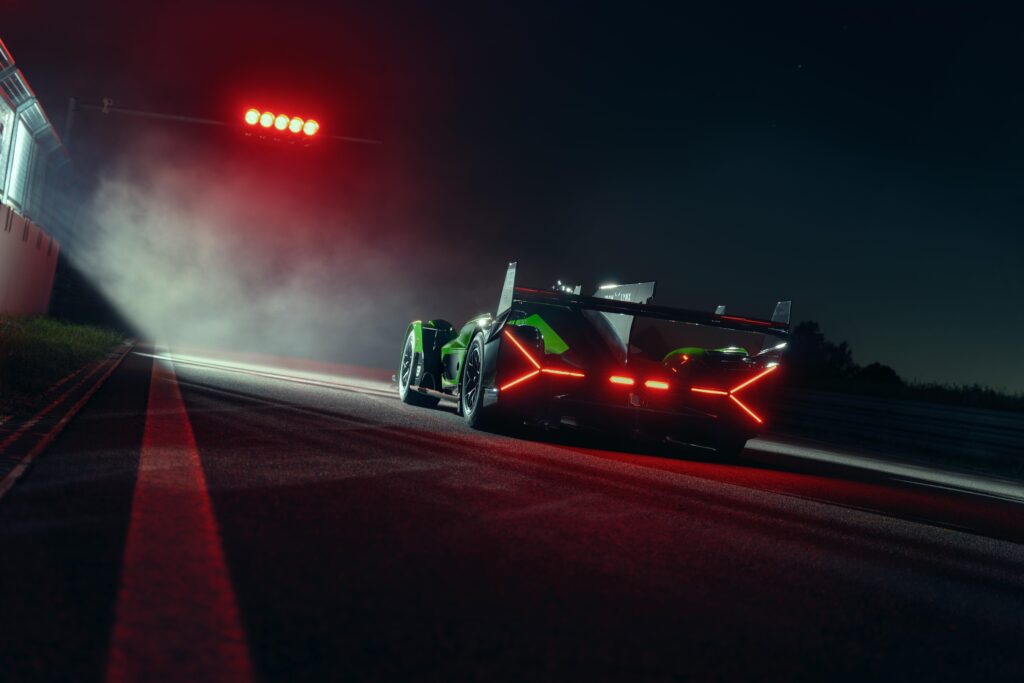 Lamborghini stated that they not only mark their 60th anniversary this year, but their Squadra Corse racing division has completed 10 years too. They have started to participate in GT class races and have won several times, which includes their 3 class wins at the 24 hours of Daytona, and 2 wins in a row at the Sebring 12 hours. And now they are ready to put a bigger footstep in the world of motorsport to also enter into the WEC with the SC63 in the Hypercar category.