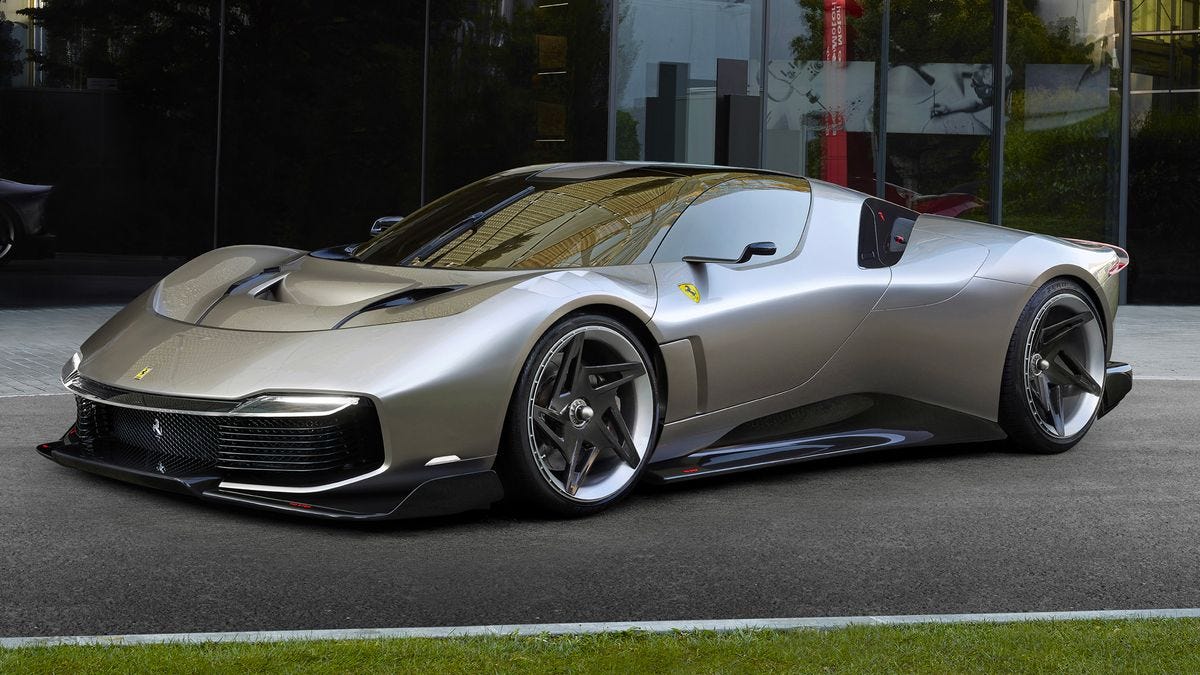 Goodwood Festival Of Speed will see the debut of Ferrari KC23. It is another one-off commissioned racecar inspired by the Ferrari 488 GTE EVO. It is similar to the likes of Centenario as well as Sian except it is only track legal. It comes from the Ferrari Special Projects Department which has also been in charge of BR20, SP51 as well as SP48 Unica. It is also a good opportunity to see the future of Ferrari styling. The KC23's purpose may seem a little bit redundant as a non-competitive racecar but it will make more sense as Ferrari can make changes to the cars to their whims and fancies and doesn't need to be ruined by FIA regulations. It is like the Porsche 919 which said No to rules and look at what a marvel it is. Now it's time to understand another marvel from Maranello in the making.
The car which the KC23 is inspired is one of the most successful racecars ever built. An easy way to judge is even when the 296 GTB GT3 version exists, so many racing teams still use the 488 GTEs. The EVO is the revised version of the 488 GTE which has its tweakings to suit various GT racing disciplines such as Blancpain GT series, Super GT, DTM and crème de la crème championships such as IMSA Weathertech Sportscar Championship as well World Endurance Championship. As a result, it has also competed in prestigious races such as 24hrs of Le Mans, 24hrs of Daytona as well as 12hrs of Sebring and has class wins to this date even in 2023! If you want to do racing on a relative budget and be quick you will buy or rent a 488. It is as simple as that.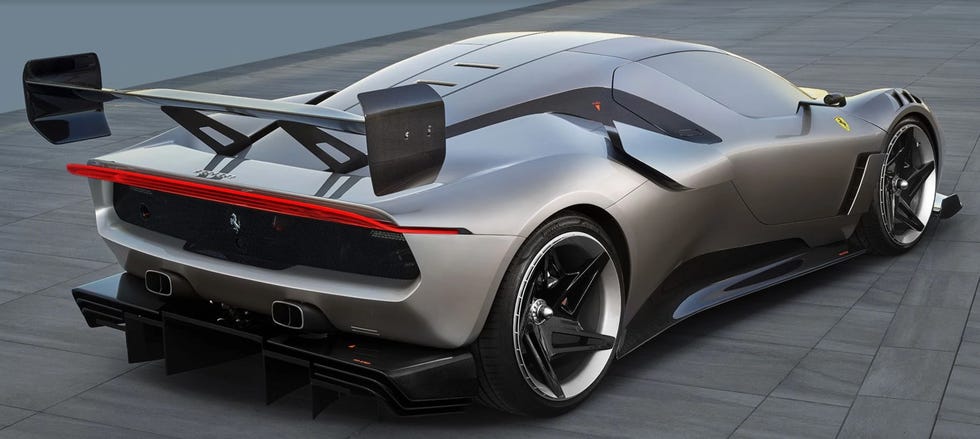 But back to the KC23, Ferrari's most striking feature is how aerodynamic it is. The panels take inspiration from the Le Mans winning 499P for headlights and it being a non-homologated racecar it has electronically controlled panels along each flank and a Huge Picnic Table in the back. The front low-slung fascia continues into a series of aero elements including a large diffuser at the rear of the car. The inclusion of 2 piece centre lock wheels seems complimentary as every supercar maker does it at this point. Gone are the days of the Carrera GT when they first debut as a production car. The rear wing/side vent position can change the appearance from a stylistic profile into an all-out balls-to-the-walls racecar.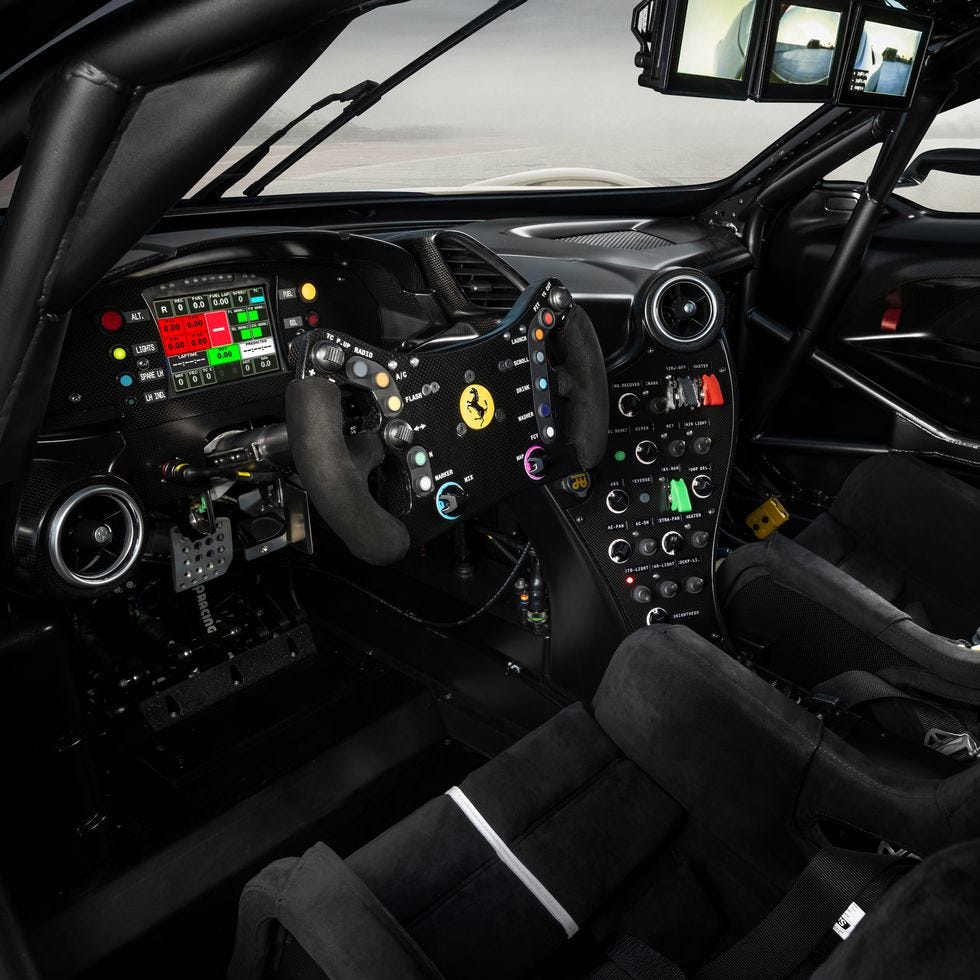 The interior is lifted from the 488 GT3 which is filled with buttons requiring air force pilot training to operate efficiently. It is built for racing but has air conditioning vents to keep the driver warm as he channels his inner Charles Leclerc. There is also a roll cage which makes agrees and egress so much easier doesn't it? The inclusion of three screens where traditional mirrors maybe seem not unusual at all and very intelligent as it allows for easy viewing which you will require piloting a multi-crore racecar on the track where you will need to make split-second decisions and for that clear viewing angles is crucial especially as the car is covered in carbon fibre rigid structures such as roll cage or huge wings which causes to deprecate visibility.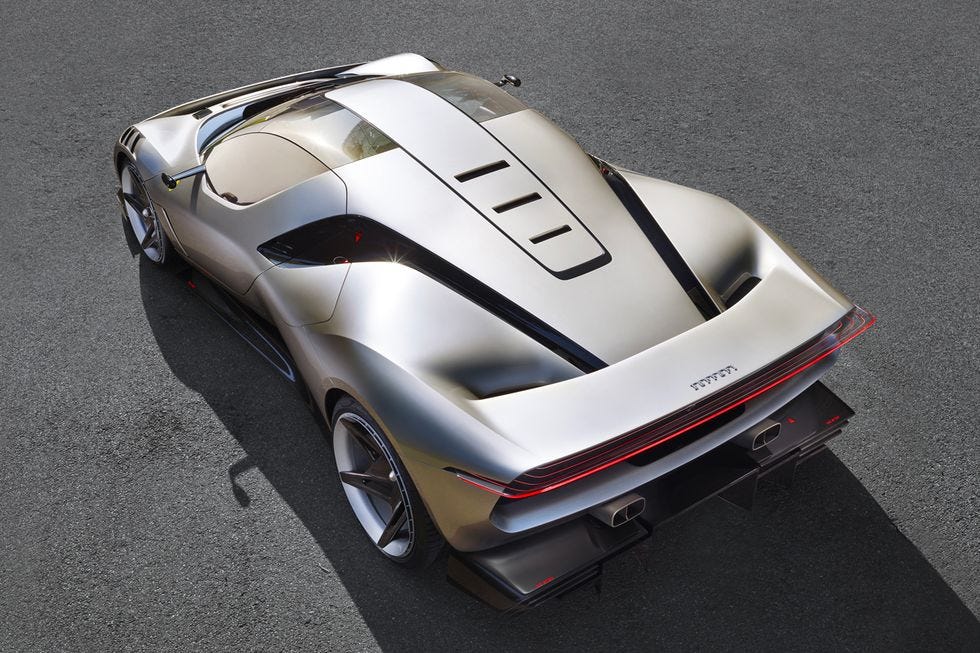 As an effort we love it! It is a car which says no to rules and yes to wild imagination. This is the reason we are fans of cars like Aston Martin Vanquish Zagato Shooting Brake or Lamborghini Huracan Sterrato and now the Ferrari KC23! Prepare to be blown away as this beast takes over the Goodwood FOS Hill Climbs and donuts and prepare to be blown away from the sound of the twin-turbo V8.